Mark Wahlberg is under fire for presenting SAG award to dominantly Asian cast of Everything, Everywhere, At Once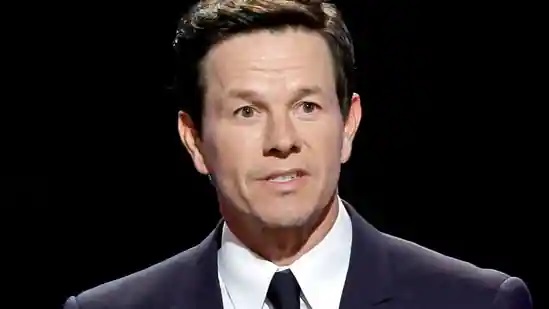 Mark Wahlberg, who allegedly assaulted two Vietnamese-American men in 1988, received harsh criticism for presenting the SAG ensemble award to Everything Everywhere All At Once's predominantly Asian cast.
Actor Mark Wahlberg was there to present the last award at the Screen Actors Guild Awards on Sunday night, the one for best ensemble to the predominantly Asian cast of Everything Everywhere All at Once. The move was criticised by many, as many questioned the decision of the SAG awards for giving the actor to present the award who went to jail for committing hate crimes against two Asian men when he was 16 years old.
The much-talked-about incident of assault
The 51-year-old actor faced a lot of backlash online for handing out the night's final award to a film with a predominantly Asian and Asian American cast. In 1988, when the actor was 16 years old, Mark had attacked two Vietnamese men while trying to steal beer near his home in Dorchester, Massachusetts. He hit a man named Thanh Lam with a 5-foot wooden stick, following which he was hospitalized. He then went up to another Vietnamese man named Hoa Trinh and punched him in the eye. He also used explicit language and made crude remarks against Asians. The actor who had then claimed that race wasn't a factor in the assault, also served 45 days of his two-year sentence. Not only this, Mark also announced the film "Women Talking" as "Women Are Talking," during his read-out of the nominees.
Netizen's reaction
The actor had later apologized for the 1988 attack on Lam and Trinh. "I spent 28 years righting the wrong. I didn't need a piece of paper to acknowledge it. I was kind of pushed into doing it, I certainly didn't need to or want to relive that stuff over again," he had said to The Wrap. Many viewers slammed the decision to have the actor present in the first place. Reporter Bonnie Stiernberg tweeted, "I gotta say, having Mark Wahlberg, who literally went to jail as a teen for committing a hate crime against a Vietnamese man, present an award to the cast of 'Everything Everywhere All At Once' was certainly a choice." Another tweet read, "REALLY interesting that Will Smith wasn't invited to present Best Actress while Mark Wahlberg is presenting the ensemble award to a film with a predominantly Asian cast when he punched and nearly blinded a Vietnamese man.."
Disclaimer: Except the headline and synopsis, this story has been taken from the HT News Service.