Jubilee beautifully recounts the era of class, beauty, and innocence of cinema. With stellar performances, this series has excellent storytelling that interests you episode after episode.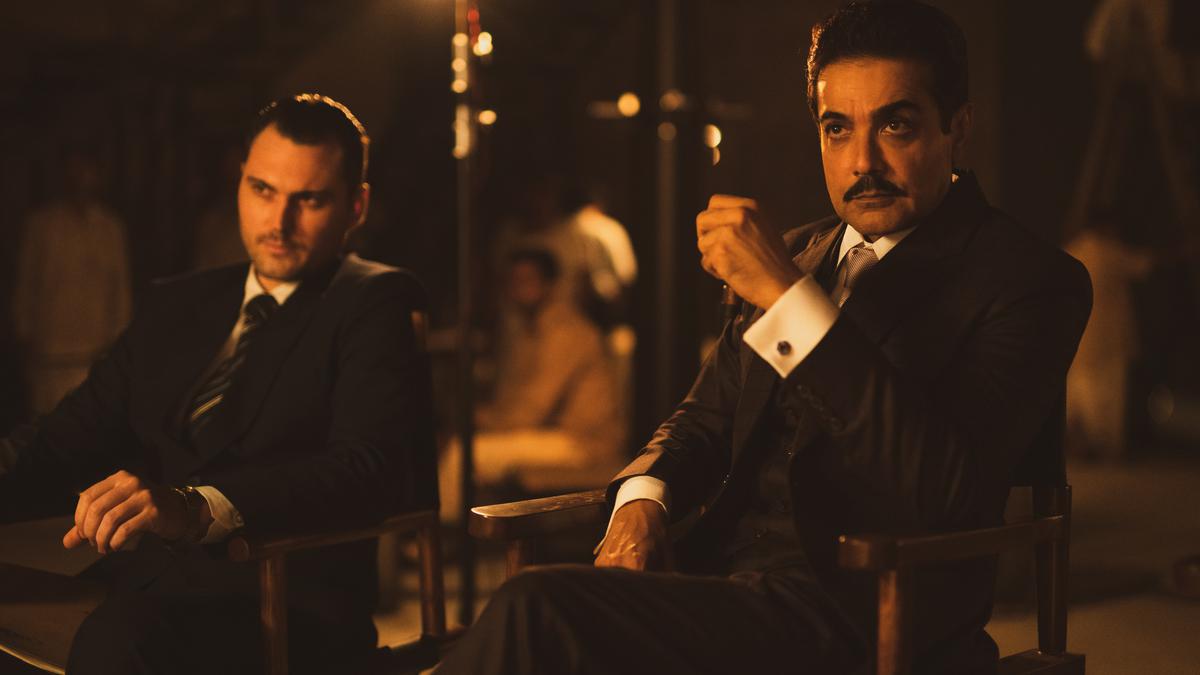 Synopsis
Through five key characters, creators attempted to illustrate how the Hindi cinema industry was in the 1940s and 1950s. They are playwright and refugee Jay Khanna (Sidhanth Gupta), studio lab assistant Binod Das (Aparshakti Khurana), whore Niloufer (Wamiqa Gabbi), Roy Talkies owner Srikanth Roy (Prosenjit Chatterjee), his wife and star actress Sumitra Kumari (Aditi Rao Hydari), Roy's trusted confidante. Binod Das, a silent but smart manager of the movies, defies all odds to get to the top, but will the shadowy memory of his past decisions ever allow him to sleep soundly?
Review
There have already been long-running series with lengthier episodes, but Jubilee's slow-burn increases viewers' interest. It takes its sweet time to examine the story of a man's murder and another's guilt at the centre of it, perhaps coming closest in tempo and aesthetic to our personal favourite, Lootera. It wanders far and wide to the green meadows of cinema in post-Independence India, hero-making film studios, a Pakistani refugee aspiring big, a sex worker seeking new prospects, and apparently even Russians and Americans fighting for influence in India. Jubilee always has a lot happening, but just a small portion of it is significant enough to warrant the lengthy playtime.
The meticulous labour of love by director Vikramaditya Motwane is replete with events and people that are intricate, fragile, driven, and strong. These individuals laid the groundwork for a sector of the economy that has always made headlines for its eerie practises and dark secrets and its capacity to enthral and captivate its audience. Even back then, not much had changed. The imaginary characters created by Motwane, his co-creator Soumik Sen, and author Atul Sabharwal serve as a tribute to the performers and artists of the era. Any devoted fan of Bollywood films will find these narratives relevant and have a strong emotional resonance.
Jubilee boasts of stellar performances by the whole starcast. With well-rounded and aggressive acts, Aparshakti Khurana and Sidhant Gupta stand out from the crowd. Both play their parts well and deliver what they promised when the time is right. Sidhant plays a more traditional hero role than the other two, and she does so with strength. Aparshakti's hair has a grey tint adds another depth to his character. As Niloufer, Wamiqa Gabbi did a fantastic job, and her rapport with Sidhant Gupta is captivating. The tale continues to develop through Aditi Rao Hydari's character, who plays a crucial part. As the boss of Roy Talkies, Prosenjit Chatterjee is gorgeous and perfectly captures the character's need for royalty through both his body language and style.
Verdict
Jubilee is excellently written. It has some great portions scattered throughout, but it overstays its welcome in the latter few episodes when it loses momentum. However, the final moments and the sheer amount of effort that went into it make it still worth watching. If the length is not a concern for you, go for it.
Official Trailer