Besharam Rang singer Shilpa Rao speaks high about Deepika-SRK's chemistry :  'Only reason this song has done so well is because…'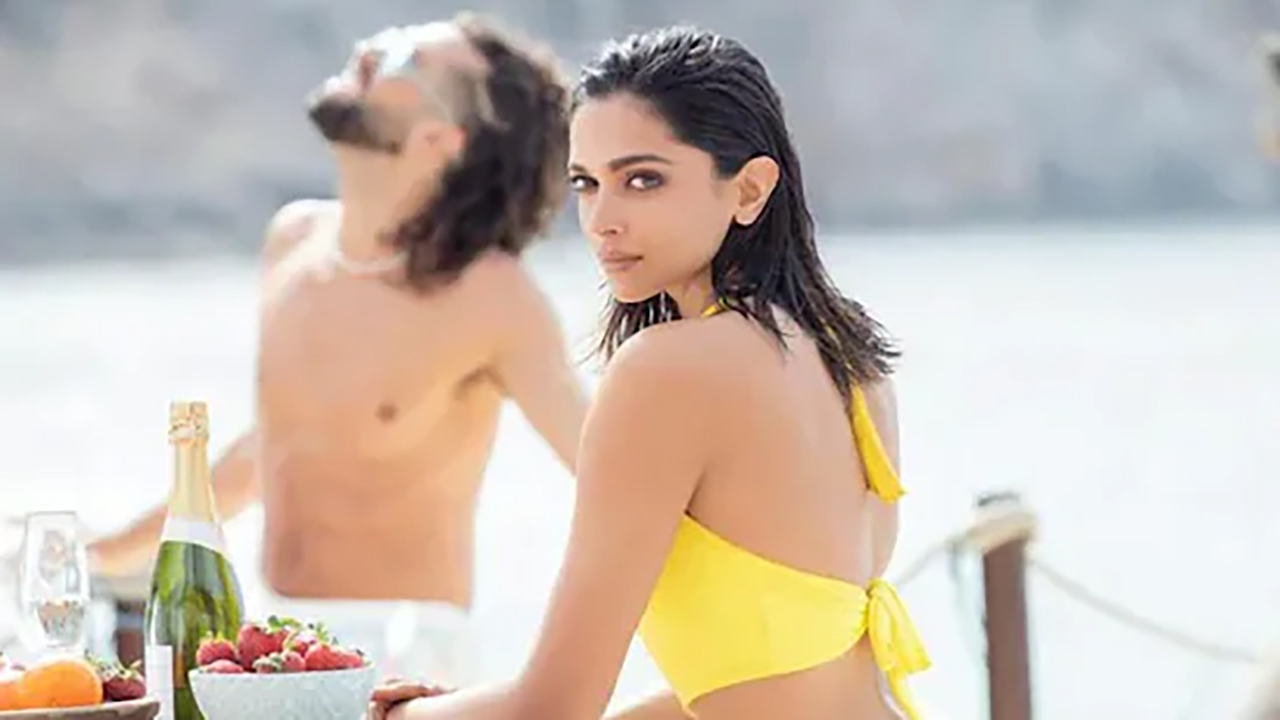 Deepika Padukone and singer Shilpa Rao's fourth successful collaborative project is Besharam Rang. Shilpa spoke about the 'only reason this song has done so well' in a new interview, praising Deepika's chemistry with Shah Rukh Khan.
Before its release, Pathaan made headlines for the song Besharam Rang featuring Deepika Padukone and Shah Rukh Khan. The song, picturised on a beach in Spain, was released in December and faced criticism from a section of people, who in particular objected to Deepika wearing an orange swimsuit in it. Since Pathaan's release on January 25, the film has been making box office records, with many praising its two catchy songs – Besharam Rang and Jhoome Jo Pathaan. Now, in a new interview, Besharam Rang's singer Shilpa Rao has spoken about why her 'song has done so well'.
Besharam Rang has been in news since its release
Ever since the music video of Besharam Rang was released on December 12, 2022, many social media users have recreated the song and the results are impressive. In a new interview, Shilpa Rao said that Deepika Padukone and Shah Rukh Khan's 'chemistry' was 'fabulous' in Besharam Rang and what 'makes the song popular'. She added Deepika is 'celebrating herself' in the song – 'the good, the bad and flawless' – which made her feel 'empowered to sing it
"In this one, she's (Deepika is) celebrating herself. It's great to see their (Shah Rukh Khan and Deepika's) chemistry on screen. They look fabulous in the music video… Siddharth Anand (Pathaan's director) told me this is the song where she is celebrating herself [in all her glory] – good, bad and flawless. And that's why, I felt very empowered to sing that song," Shilpa told News18
Much hyped song " Besharam Rang"
Shilpa's statement on the song
Speaking about how people are 'expressing themselves' with Besharam Rang, Shilpa further said, "I still believe that a song has to be great as it is. So, it is very important for it to have a good melody and lyrics that people can connect with. When it reaches that stage, only then will people pick it up and make it popular, so the promotion, reach, and reels will come after that… I think the only reason this song has done so well is because people have actually got the meaning of the song, which is to express yourself without apologies and to love yourself the way you are. People got that and so, they are expressing themselves and that's why it's getting popular."
Vaibhavi Merchant's statement
Recently, Besharam Rang's choreographer Vaibhavi Merchant had addressed the criticism of her song. She defended Deepika's attire in the song, which included her orange swimsuit, saying people do not go to the beach wearing full clothes. She also said that since the song is all about 'sensuality', it made sense for Shah Rukh Khan to be 'shirtless' on the beach.
Disclaimer: Except the headline and synopsis, this story has been taken from the HT News Service