Samantha plans to take a year-long break for Myositis treatment in the US and South Korea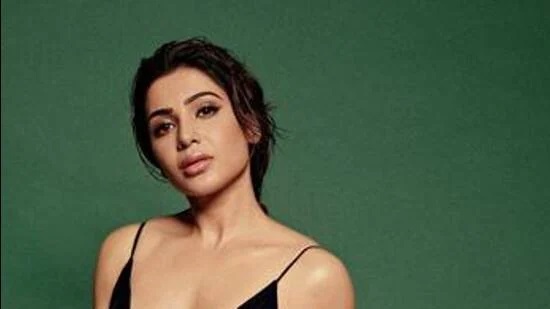 Discover the true reason behind Samantha's decision to take a one-year break from her film career.
After wrapping up the Indian chapter of action-thriller Citadel, actor Samantha is taking a step back from acting for at least one year. While she is looking forward to this break, she would primarily focus on her health, and undergo treatment for autoimmune condition, Myositis, in the US.
Samantha announced break from acting
"Few months back, Samantha decided that she will be taking a break from acting, and was just waiting to wrap up her projects — Kushi with Vijay Deverakonda and the Indian segment of Citadel with Varun Dhawan. When I checked with her a few months back, she told me that she is not signing any projects currently," says a source close to the actor.
Addressing the reports of her returning money to producers for the projects she had signed, the source adds, "This is a bit of assumption and exaggeration because she decided to take a break some time ago and was not even accepting anything. There is no new project where her name was associated with."
Samantha revealed that she was diagnosed with Myositis
Back in 2022, Samantha revealed that she has been diagnosed with an autoimmune condition called Myositis, and the source informs us that she took a six month break for treatment at that time, too. Now, she is determined to regain her health in a holistic way before resuming work.
"She is taking a break as she wants to focus on her health. She just came back because of her commitments. She was in mid of shooting of Kushi when she fell ill. Now, she has to go for the main treatment and therapy session," shares the source.
The 36-year-old will be leaving for the US in August, as the source tells us, "The break will be for at least a year. She is dealing with an autoimmune disease, which is not simple. There are long treatment and therapy sessions on the card. She will go to the US for the treatment, and is expected to visit South Korea as well for treatment purposes."
Samantha is quite excited about the break
Known for being a workaholic, Samantha is not upset about taking a break, instead is looking forward to it.
"It is something which she wants for her well-being. She wants to get better in a more holistic way. When I spoke to her about her decision, she confessed that she is looking forward to the break. Unless her health is fully recovered, it will be difficult for her to resume work and continue acting which is a demanding job. She knows that due to which she is happy about the break," the source ends.
Disclaimer: Except the headline and synopsis, this story has been taken from the HT News Service