Amitabh Bhattacharya wrote "Shikayatein" while in Goa for Lootera's 10-year anniversary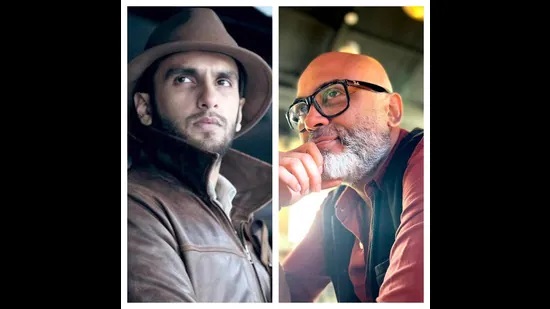 Celebrating Lootera's 10th anniversary, lyricist Amitabh Bhattacharya discusses writing the songs and shares some fun trivia.
"I had come to Mumbai with the vision of becoming a singer and I became a lyricist by chance. I'd just found a footing as a lyricist in the industry around the time Lootera happened, so it was a special project," says Amitabh Bhattacharya, who penned all the six songs of the film. Teaming up with composer Amit Trivedi, his collaborator on many projects even before the film, was a memorable experience for the writer. "Amit and I make a good team. Since we had worked on projects like Aamir (2008), Dev D (2009) and Udaan (2010) by then, we had a great tuning. He would share the melody with me and I'd write lyrics after listening to the track. All the songs in the film were the first drafts I wrote." he says, adding, "Working on a classic like Lootera while I was also writing songs for an out-and-out commercial masala film like Yeh Jawaani Hai Deewani (2013) was interesting. As an artiste, I enjoy variety."
Zinda Hoon Yaar is iconic
"I remember Amit had already composed and written the lyrics for the mukhda of Zinda Hoon Yaar and it was a beautiful thought. I realised that the words were so apt that I thought rewriting the mukhda was not possible. For me, the responsibility to live up to the benchmark of the mukhda with impactful antras was a challenge. But mujhe khushi hai ki main gaane ko accha likhne ki zimmedari nibha paaya," he recalls.
Sawaar Loon or Mori Mori Kije Kori?
While composing the song, Amit came up with the phrase Sawaar Loon. And I remember the way I'd written wasn't going well with the thought Sawaar Loon. I'd written the phrase Mori Mori Kije Kori in Bangla which translates to haaye marr jaun, main kya karoon? But the crew liked Sawaar Loon better so I connected the thought of the mukhda to Sawaar Loon and it worked out well.
Shikayatein
My favourite track from the album is Shikayatein. There's something in the melody. Amit and I were in Goa when Amit shared the melody with me and I wrote the song in Goa. There are some songs that you write and feel a sense of relief and catharsis. Shikayatein is that song for me. With (singer) Mohan Kannan's voice, the song went to another level.
Disclaimer: Except the headline and synopsis, this story has been taken from the HT News Service