Stan Lee Review: A heartfelt homage to the iconic mastermind behind Spider-Man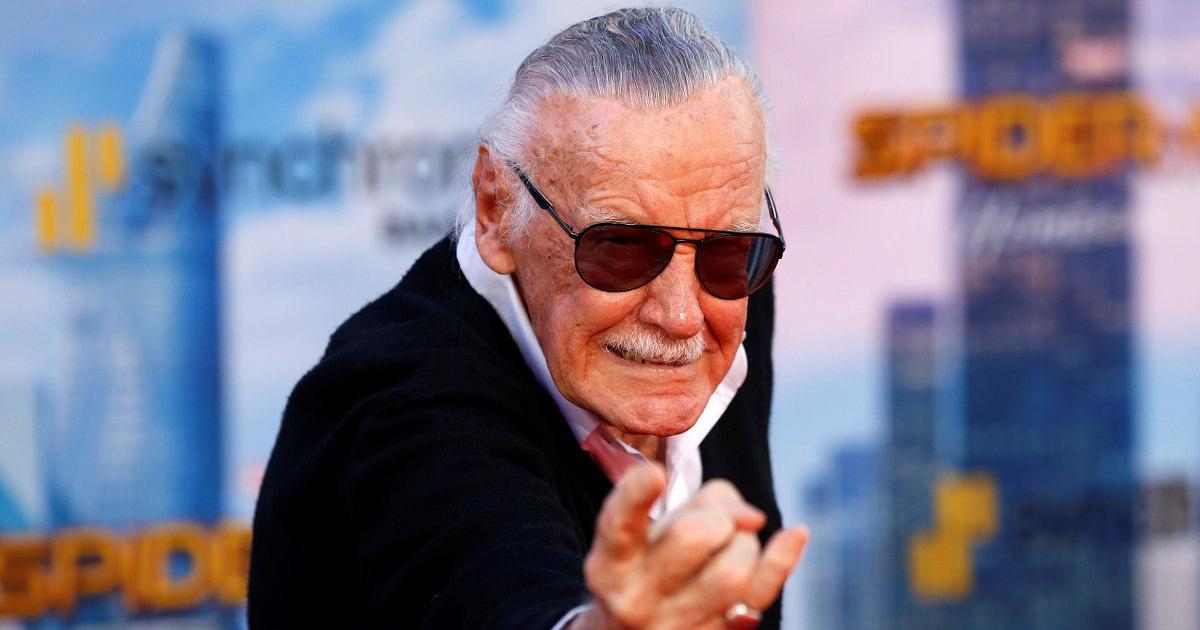 Stan Lee comes across as a very kind person who continuously went above and above for his coworkers, despite the occasional setbacks. The documentary paints a compelling picture of him as a visionary, demonstrating his remarkable ability to foresee the future.
Synopsis 
The life of Stan Lee, the renowned creator who was instrumental in the founding of Marvel Comics, is explored in this documentary. It offers a captivating examination of his life's journey, demonstrating how his outstanding works helped him become well-known as an important and influential character in the comic book industry. The movie demonstrates the long-lasting influence of Lee's inventive characters, from Spider-Man to the X-Men and beyond. It honours his achievements and how he captivated audiences worldwide while revolutionising the comic book industry. The documentary pays homage to Stan Lee's lasting impact on the world of comic books and his ongoing legacy as a visionary creator through interviews, historical material, and fascinating narrative.
Review
Stan Lee is a must-see for ardent admirers of the legendary creator. This documentary stands out for its excellent equilibrium as it explores the nuanced dynamics of Stan Lee's interactions with two significant illustrators, Jack Kirby, and Steve Ditko, throughout their time at Marvel Comics. Beginning with Lee's birth, the movie takes audiences on an engaging journey that culminates in the pivotal moment when Disney's Marvel Cinematic Universe catapulted it to unparalleled popularity and cemented its status as a cultural phenomenon. 
The way Stan Lee describes his own life has a big impact, especially when he talks about his difficult upbringing in a time of extreme poverty. His father, a garment cutter, struggled to find work during the Great Depression because there weren't many job openings. As a result of seeing his father struggle with unemployment, Lee had a strong sense that finding stable work was the true test of success. At Timely Comics, Lee started his career with the help of his uncle. At Timely Comics, where he was initially given menial duties and proofreading, he first met Jack Kirby. After the Pearl Harbour attack, Lee joined the army, but his affiliation with a comic book publisher was uncovered before he could be sent to another country.
He was consequently relocated to Astoria, Queens, where he helped to produce books and DVDs for the troops' training. Ineffective training by the finance officials prevented soldiers stationed overseas from receiving their pay on time. Lee was entrusted with updating the financial records to shorten the training period. He was effective in cutting the training period from six months to six weeks by applying his expertise in comic strip development. During this life-changing encounter, Lee realised the comic book industry's enormous influence and its possibilities as a vocation.
The archived video occasionally shows amazing moments, such as early fan conventions that served as forerunners to current Comic Con events. The documentary demonstrates Lee's understanding of America's racial and gender differences by highlighting times in which Lee and Kirby introduced ground-breaking characters, such as Black Panther in 1966, and several female characters.
The section devoted to comic book movies advances quickly, resembling an action-packed comic panel. The documentary benefits from Lee's warm, funny, and captivating presence. He has the final say, claiming that Marvel comics are older readers' versions of fairy tales. The success of the films and shows that continue to be inspired by his extraordinary legacy proves this claim.
In the documentary, Gelb delves skillfully into Stan Lee's method of character characterisation. The documentary "Stan Lee" focuses on Lee's important contribution to the moral complexity of comic book storytelling, notably his masterful use of realism. Before his influence, heroes and villains in American comics had a distinct and rigid duality that suited mostly to a younger audience. But Lee wanted to increase the number of people who read comics. He tried to engage readers of all ages, including adults and children, to make comics more approachable and appealing to a broader readership.
Verdict
 The Stan Lee documentary on Disney+ Hotstar is an excellent choice for casual viewers with limited knowledge about the late legend. However, it may not provide substantial content for dedicated comic book fans or individuals who are already well-informed about Stan Lee.
Official Trailer