Billie Eilish comments on her separation from Jesse Rutherford: My Homie Forever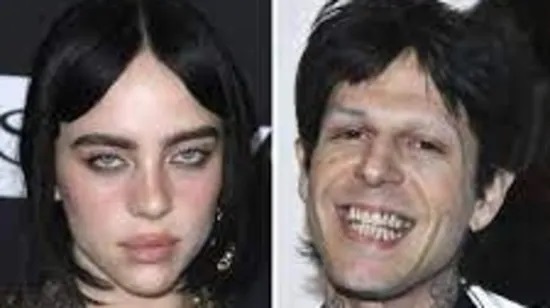 Three months after confirming their split, singer Billie Eilish affirms that she and Jesse Rutherford remain "very, very good friends."
Singer Billie Eilish and singer Jesse Rutherford broke up in May this year. Addressing the split in an Instagram q/a the "Ocean Eyes" singer answered "very very good friends only (heart) my homie forever (camera emoji)".
The "Lovely" singer appeared at this year's Met Gala in May without her partner by her side.
However, when asked if she was dating anyone at the moment, "NO SIRRRRRRR (smiling emoji)"
Billie and Jesse split up after dating for six months
"We can confirm Billie and Jesse did split amicably and remain good friends," said Billie's rep.
Rumours about the couple's separation came when the "Lovely" singer appeared at this year's Met Gala in May without her partner by her side.
Later in May, Billie's rep confirmed to Page Six about their split. The couple dated for six months before separation.
The rumours of their romance sparked up in October 2022 after a fan shared a TikTok video of the pair holding hands as they left a haunted maze in Los Angeles.
They made their relationship official on November 1
They made their relationship Instagram official on November 1, poking at their 10-year age gap. Though the post has now been edited, Billy shared a Halloween photo of herself dressed as a baby next to Jesse who was dressed as a senior citizen.
In an interview with Vanity Fair, Billie appeared doe-eyed for the "Neighbourhood" singer and shared that she was "really excited and really happy" in her relationship.
While earlier the "What Was I Made For" actress had body issues stemming from not feeling "desired" in past relationships, she felt absolutely confident in her love with Jesse.
"I managed to get my way to a point in my life where I not only was known by a person that I thought was the hottest f–king f–ker alive, but pulled his ass," added Billie.
While Billie has made it clear that she has exited the dating scene for the foreseeable future, Jesse's thoughts on romance and relationships remain unknown.
Disclaimer: Except the headline and synopsis, this story has been taken from the HT News Service.