A Mesmerizing Blend of Nostalgia and Thrills – Guns & Gulaabs Season 1 Delivers Action-Packed Entertainment with Quirky Characters and Brilliant Performances!
Directed by the talented duo Raj and DK, known for their distinctive storytelling, "Guns & Gulaabs" Season 1 is a testament to their creative vision. Backed by skilled producers who understand the nuances of engaging storytelling, the series benefits from a strong directorial hand and a team committed to delivering high-quality entertainment. The brilliant performances by a talented ensemble cast, including Rajkummar Rao, Dulquer Salmaan, Adarsh Gourav, and more, elevate the series to new heights, making it a must-watch for fans of crime dramas.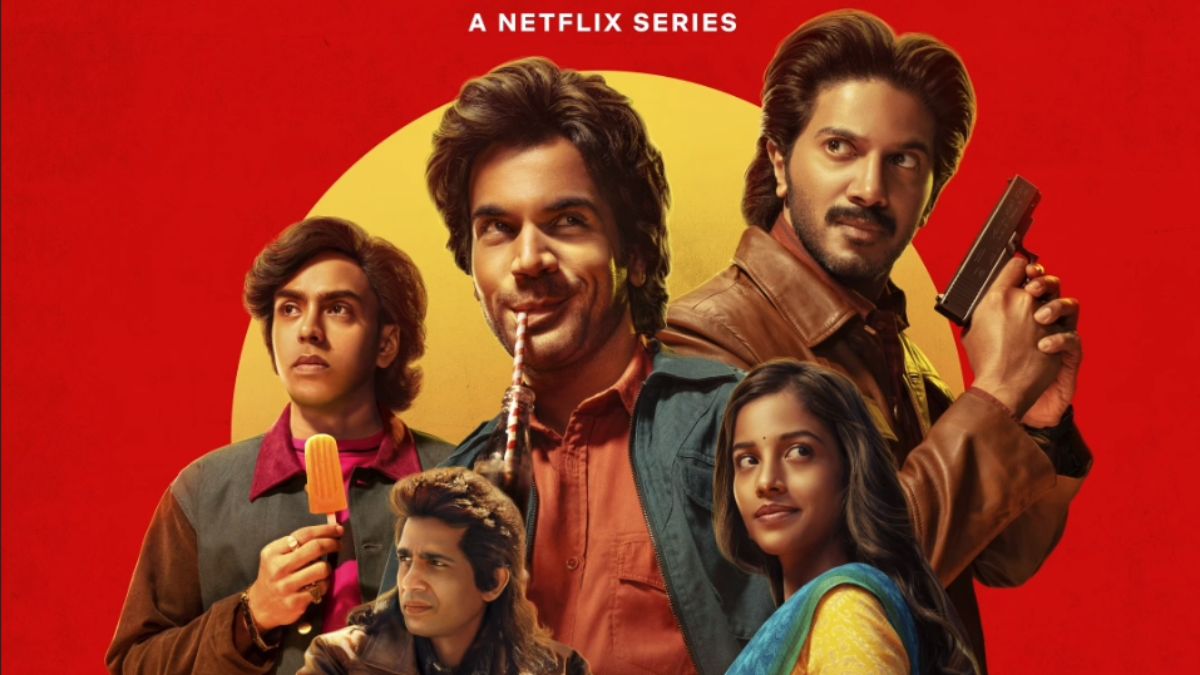 Synopsis
"Guns & Gulaabs" Season 1 introduces viewers to the tumultuous world of two rival gangs vying for a lucrative deal with a Kolkata-based mafia lord. The story takes an unexpected turn when an upright narcotics officer, Arjun Varma (Dulquer Salmaan), and a skilled mechanic, Tipu (Rajkummar Rao), get entangled in the chaos of the criminal underworld in the town of Gulaabgunj. The town's opium trade, led by the local mafia don Ganchi (late Satish Kaushik) and Superintendent of Police Mishra, serves as the backdrop for a thrilling narrative filled with deceit, power struggles, and moral ambiguity.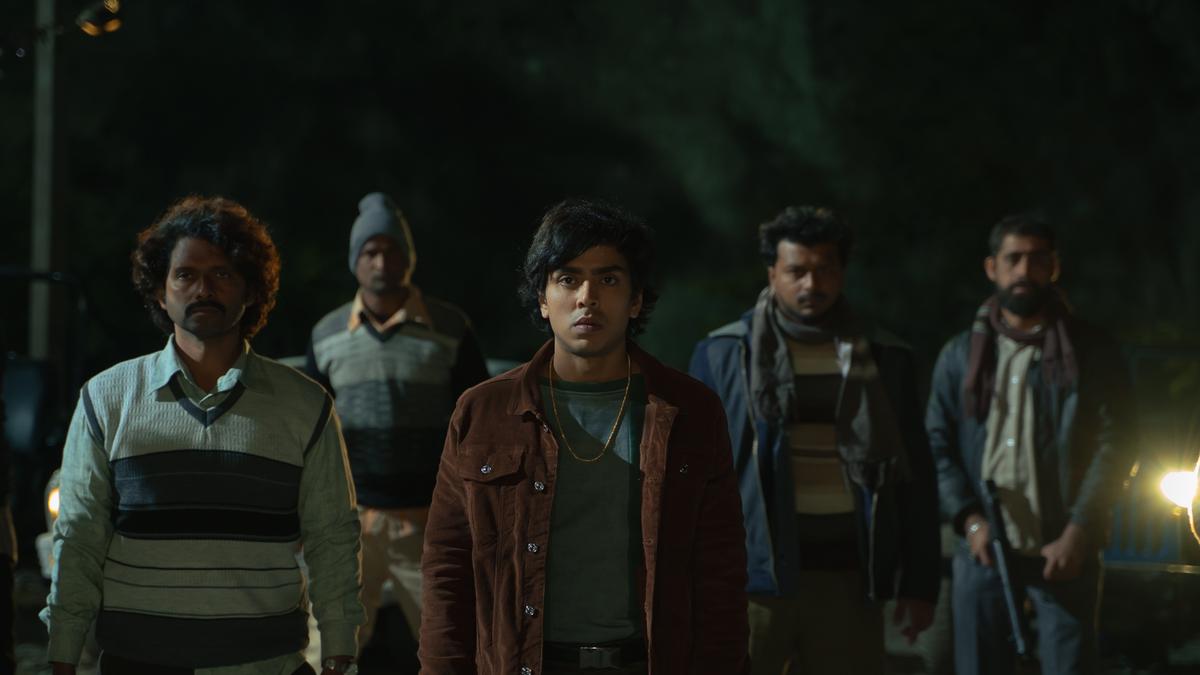 Review
"Guns & Gulaabs" Season 1 is a delightful concoction of nostalgia, eccentric characters, and intense storytelling that keeps viewers hooked throughout. The series pays homage to the 90s era, evident through its meticulous attention to detail, from RD Burman's melodies to fashion choices reminiscent of Bollywood icons. Directors Raj and DK's affection for this era shines through in every frame.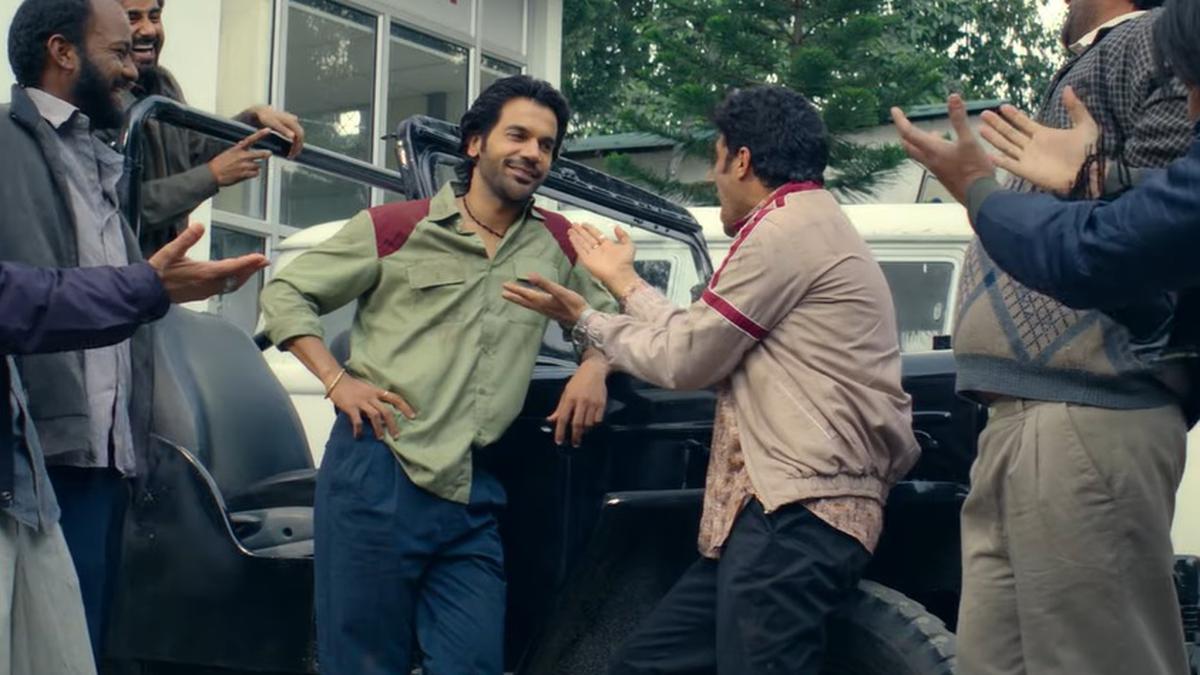 The plot, set in the enigmatic town of Gulaabgunj, revolves around the illegal opium trade and the power play between rival factions. The narrative seamlessly weaves together Arjun Varma's pursuit of justice and Tipu's quest for vengeance, creating a complex yet engrossing storyline. While the pacing briefly falters in the middle episodes, it swiftly regains momentum, building towards a gripping and impactful finale.
The standout feature of the series is its quirky and well-developed characters, brought to life by a talented ensemble cast. Rajkummar Rao shines as Tipu, and Dulquer Salmaan delivers a flawless performance as Arjun Varma. Adarsh Gourav's presence in the series is a highlight, showcasing his remarkable acting prowess once again. The late Satish Kaushik's portrayal of Sr. Ganchi in the initial episodes is a testament to his untapped potential, leaving viewers in awe.
"Guns & Gulaabs" is a rollercoaster ride of emotions and suspense that seldom allows viewers to catch their breath. Raj and DK's storytelling prowess is evident, keeping the audience engaged and invested throughout. While some segments of the screenplay may rely on convenience, the series undeniably offers high-quality entertainment.
Verdict
"Guns & Gulaabs" Season 1 is a captivating crime caper that successfully blends nostalgia, eccentric characters, and an engaging plot. It stands as a testament to the directors' love for the 90s era and their ability to craft a fictional world that feels authentic. With outstanding performances from the cast and a fast-paced narrative, it solidifies Raj and DK's reputation as distinctive storytellers. While it may not reach the status of a masterpiece, it unquestionably delivers abundant entertainment for fans of crime dramas and suspenseful storytelling.
Official Trailer