Varisu film review: A formulaic family drama that only works because of Vijay's presence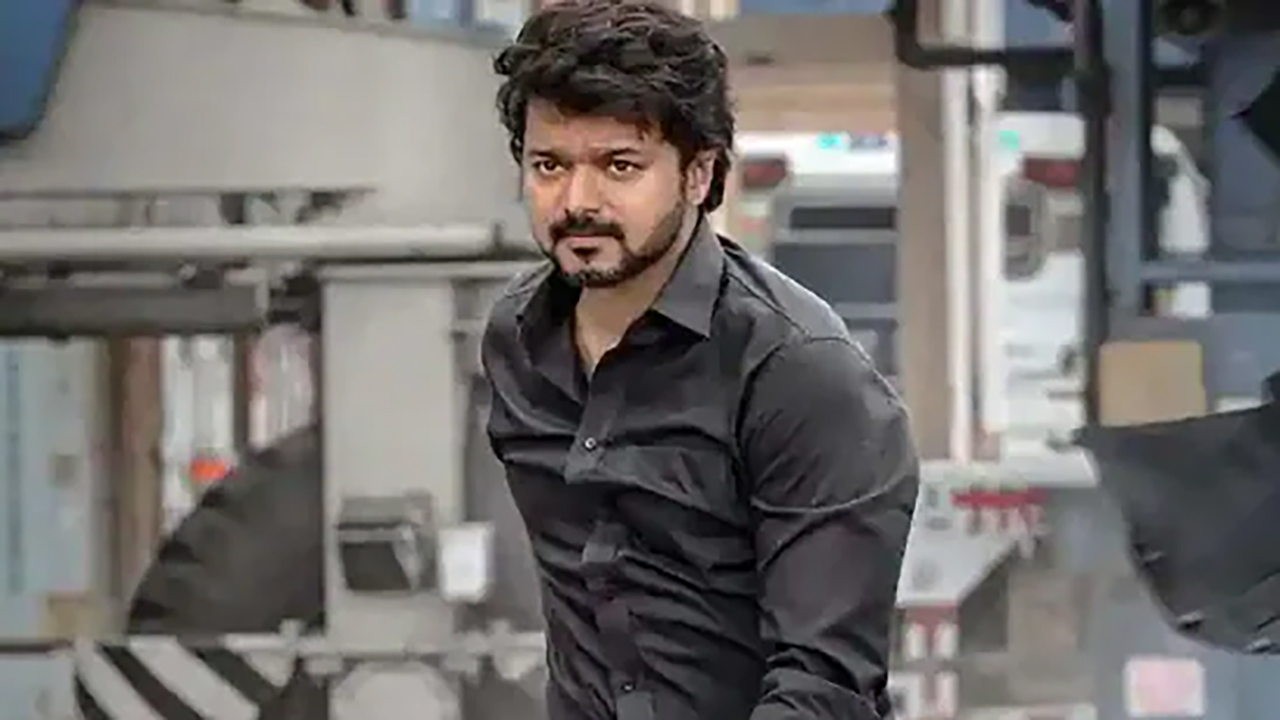 It's a traditional family drama with all the predicted beats. The film also stars Rashmika Mandanna, Sarath Kumar, Jayasudha, Srikanth, Shaam, and Prakash Raj in addition to Vijay.
It is no surprise that mainstream filmmakers in the south still continue to milk the family drama genre to its last drop. In spite of the myriad iterations of the same story template over the years, it is one genre with a very high success rate. No wonder Vamshi Paidipally plays it extremely safe with Varisu, which marks his maiden collaboration with Vijay. It's your quintessential family drama with all the familiar beats and it's largely salvaged by the presence of one man, Vijay, who does all the heavy lifting and makes this a fairly engaging watch
Film's Plot
The story is centered around a family that's headlined by Rajendran (Sarath Kumar), who is one of the biggest businessmen in India. His two sons – Jai and Ajay (Srikanth and Shaam) – look after his business and one among them is hopeful of becoming the heir. One fine day when Rajendran learns that he is suffering from advanced-stage pancreatic cancer, he decides to fulfills his wife's wish of celebrating his 65th birthday in a grand manner. Rajendran's youngest son, Vijay Rajendran (Vijay), returns home after seven years for the birthday party at the behest of his mother. He had left home after a disagreement with his father over joining the family business. What happens in the family that forces Vijay to stay back and why does his father makes him the chairman of his group of companies?
Review
Varisu is predictable from the word go but what still works in its favour is the mere presence of Vijay. Having predominantly worked in action films in recent years, it was refreshing to see Vijay have fun in an out-and-out family flick. Here's a film that taps into Vijay's comical side in a big way and it works like magic. It's an effortless performance and one that appeals to even a non-Vijay fan. Every time predictability kicks in, Vijay walks in to distract and entertain with his pitch-perfect performance of a son who becomes the saviour of his family. Apart from Vijay, there isn't a single factor that makes Varisu what it is. Nevertheless, it's a film you won't mind taking your family to this Pongal festival.
The familial moments, especially scenes between Vijay and Jayasudha (who plays the mother) work somewhat in an otherwise largely predictable film. For the family drama angle to have worked even more effectively, the conflict between the brothers should've been even stronger. One thing that the film does manage to get right is deliver exactly what the trailer promised. As a viewer if you had walked in with your expectations in place after watching the trailer, you won't be disappointed.
Film: Varisu
Director: Vamshi Paidipally
Cast: Vijay, Rashmika Mandanna, Sarath Kumar, Jayasudha, Srikanth, Shaam and Prakash Raj