Alka Yagnik recollects Anu Malik sitting on a dharna and refusing to record songs unless she sang for "Refugee"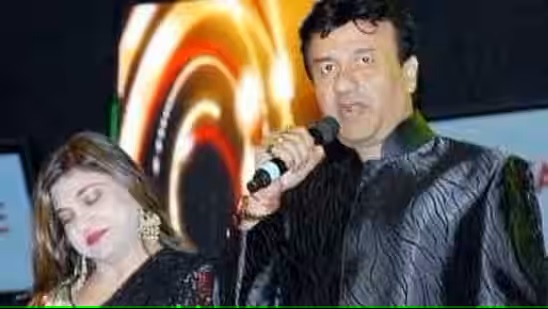 Alka Yagnik recalls undergoing "deep depression" after the death of her father, and how Anu Malik enabled her in stepping out and recording songs for JP Datta's Refugee.
Alka Yagnik has said that she was not in her best phase, when the offer to sing songs for Abhishek Bachchan and Kareena Kapoor's debut Bollywood film Refugee came her way in 2000. She had just lost her father and was battling depression at the time and even refused the offer initially. Alka further said that once she crossed that barrier and started singing again, she would get lost in the music, adding that she sang some of the best songs of her career in the two-three years of deep depression that she went through.
Alka's journey after passing of her father
In a recent interview with Film Companion, Alka Yagnik said, "When the songs of Refugee were recorded, I was going through deep depression. I lost my father, and I was closest to my father in my family. He died at the age of 58 and it did not manifest as much at that time, but the following couple of years, I went into deep depression. I would not sing, I would not record, I would refuse to go out. I would lock myself in my room, My mom, my brother, my friends… Syesha (Syesha Kapoor, Alka's daughter) was also very young and would tell me 'mamma sab theek ho jaega (Mom, everything will be fine). I used to be upset because it was also bothering her, as she saw me like that."
Anu Malik's insistence led to timeless classics for "Refugee"
She further said, "So, phone calls would often come with offers for recordings. I used to tell my mum 'I do not want to record', and she'd tell me 'this is not how things work, get out and you will be able to cope, and get your mind out of this thing'. Then Anu Malik called saying JP Dutta is working on this film – a launch of Abhishek and Kareena. He told me 'we have made some beautiful music for it, and you have to sing the song'. I refused saying I could not, but he came to my house and sat down dharna de ke. He said 'you have to come and record, if you do not, then I will not record'. I said I did not want to and literally, haath pakad ke (he held my hand and) he took me to the studio."
Alka's musical career
Alka started her Bollywood journey in 1980's Payal Ki Jhankaar, and her second project was Lawaaris the next year. Alka Yagnik has been singing songs for films for four decades now. She has two National Film Awards, seven Filmfare Awards, and two Bengal Film Journalists' Association Awards to her credit. Coming from a family of musicians, Alka started singing at the young age of six for All India Radio.
Disclaimer: Except the headline and synopsis, this story has been taken from the HT News Service.