KK Menon, Vijay Sethupathi, and Shahid Kapoor, starrer promise drama, action, and a heart-thumping plot. You would not expect anything else from the talented maker duo Raj & DK. However, the series could have been more impactful if the plot had been more tightly woven.
Synopsis
Sunny (Shahid Kapoor) has grown and developed hostility towards the world after being abandoned by his father and raised by his maternal grandfather. There is nobody he can call his own besides his closest buddy Firoz (Bhuvan Arora) and his Nanu (Amol Palekar). And it is just a matter of time before he transitions from creating abstract yet magnificent works of art for pennies to the criminal underground. It begins as a helpless effort to help Nanu's age-old publication 'Kranti.' Still, he soon realises his ability as a great artist, capable of creating 'Farzi' notes unlike anyone else.
But soon, he finds himself falling deeper into this web of notoriety, and his "talent" turns into a flourishing criminal enterprise.
Review
If you're looking for a gripping crime thriller, Farzi might be the show you're looking for. The series does a pretty decent job, but it loses its hold late on with a couple of shaky episodes to end the series. However, the journey there is filled with dramatic tension, incredible performances and some unexpected twists.
Sunny is an intriguing character who has spent most of his life in South Bombay, next to the city's most iconic landmark, the CSMT station. He was neglected by his dad, raised by righteous nanu, and influenced by his socio-economic background. When he attempts to date a rich girl publicly, his friend Firoz tells him, "tujhe woh chahiye kyuki tujhe pata hai vo tere aukaat ke bahar hain," because every trauma has made him strive for everything huge and away from his grasp. When he realises, he has a skill that can earn him a lot of money but is illegal; he does not think twice because he isn't interested in assessing the dangers, which will cloud his desire.
The series begins off attempting to establish a fight between loners, each thinking they are trying to undermine the 'system'. It even has a fascinating minor baddie in the form of a pseudo-patriotic politician who is more concerned with grabbing headlines that will enable him to win elections than with social welfare. However, the series rapidly loses sight of this message when devising a system that only gives the state more surveillance authority.
Verdict
Farzi is an entertaining watch, despite a few flaws. The acting is great by the cast, the plot is straightforward and loaded with thrilling set plays, and the characters are sympathetic and well-developed. Although the plot takes a few dubious spins, there's a lot here to make for a hugely entertaining series worth viewing.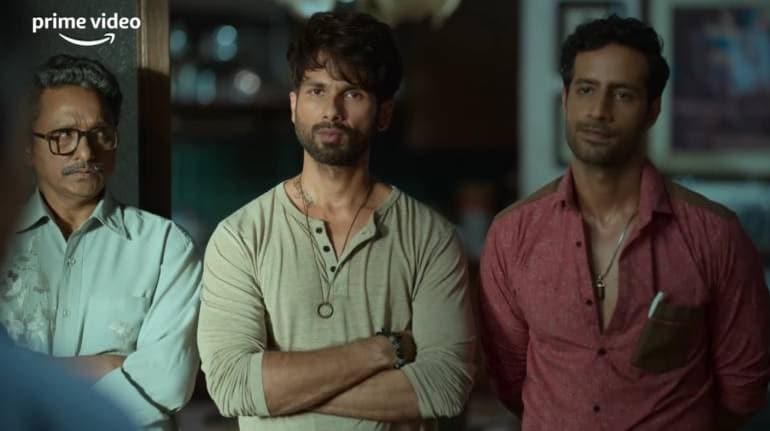 Official Trailer