The documentary is a treat for the fans of J-Hope and BTS. J-hope gives a glimpse behind the making of his much-awaited solo album to celebrate it in one of the biggest musical festivals in the world, Lollapalooza.
Synopsis
J-Hope became the first globally popular boyband BTS member to release his solo single in July 2022. With military enlistments looming over members' futures, fans of the band, ARMY, are encouragingly supporting BTS members' individual ventures. J-Hope released "Jack in the box", which was received well by critics and fans alike and presented a different side of the cheery and sunshine persona synonymous with J- Hope. He was also the first of all BTS members to have an individual stage and headlining one of the world's biggest musical festivals, Lollapalooza. The documentary explores the thoughts and life of J-Hope and Jung Hoseok when he is at work, at home, and even in front of huge crowds, singing and enjoying the thing that makes him breathe, his dance & music.
Review
J-Hope of BTS is known for being the sunshine of the group. His signature, "I am your Hope, You are my hope, I am J-Hope", brought smiles to ARMY's faces. His first mixtape, Hope World, seemed like an extension of that cheerful persona. But with "Jack in the box", he truly came out of the box and bought into light some of his dark thoughts about himself, his fame, and his ambitions (which are fierce as he is).
'J-Hope IN THE BOX' transports viewers through the silhouette accompanying him off-stage. This hour and a half reveal the expectation, enthusiasm, nervousness, prep, constructive criticism, weakness, and achievement that goes into his projects, particularly one as huge as this one, going solo and performing as the very first Korean artist to headline a significant music festival. The documentary is full of candid moments and even moments that show how much work goes into preparing for an event as big as "Lollapalooza". Furthermore, the documentary goes back 200 days before the said festival and shows the amount of preparation, blood, sweat & tears, J-Hope puts into his work.
The documentary captures a pivotal moment in his life through a succession of more minor stages that serve as milestones to a spectacular stage. The behind-the-scenes events from his listening party, which featured some of the greatest artists in the Korean music industry, developed in front of the audiences. Suppose there's any reason to think & wonder over how genuine it gets. In that case, J-Hope tastes everything on the party menu, directs the slightest modifications to fit his perspective, and signs each gift box with his album and goodies. But it can't all be friendly nudges and applause for the star who expresses his regrets and works on them meticulously.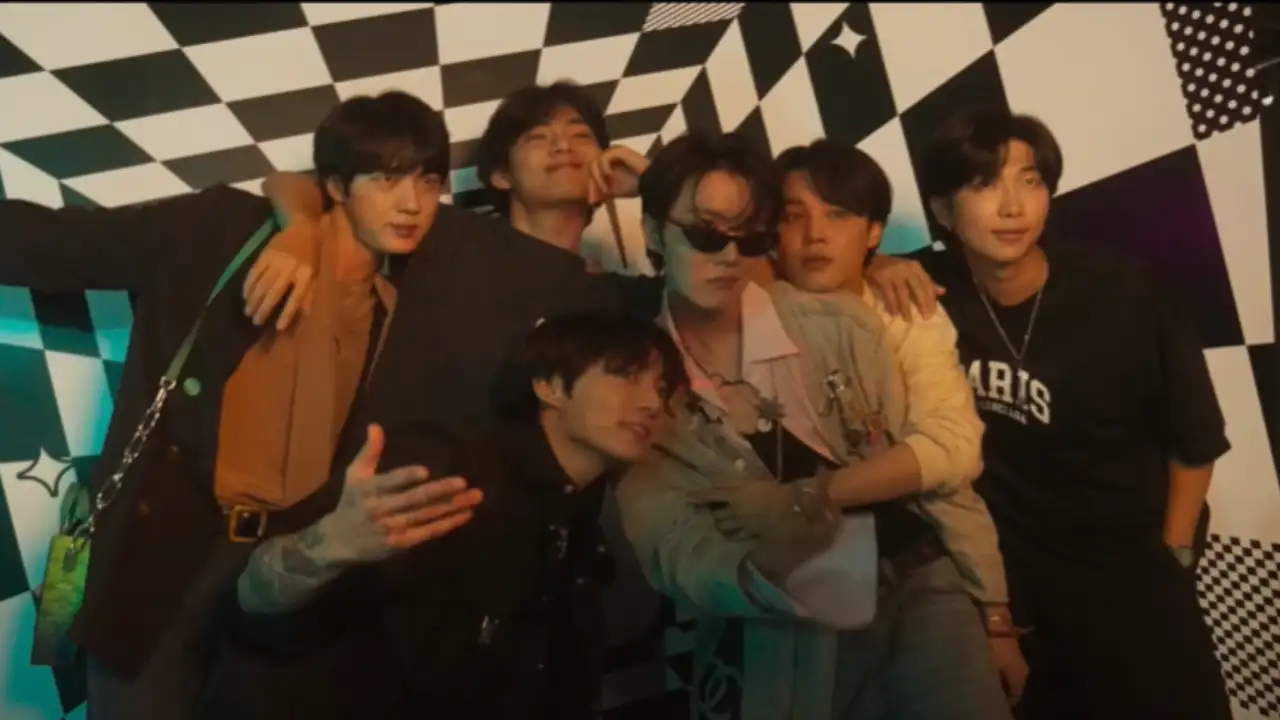 And amidst all this, you get a glimpse of a fanboy who gets all giddy while interacting with his idol J-Cole, Jung Hoseok, who loves his hometown, dad's hugs, mom's cooking, and his dog Mickey. We also learn the importance of BTS and its members in his life and how even when they all are treading different paths, they are there for each other through thick and thin. The way J-Hope fondly explains that RM was the first person to listen to his complete album and how Jimin flew to Chicago to boost his morale before his performance says a lot about BTS's brotherhood.
Verdict
Whether you're a longtime BTS fan or just curious about the hottest new headliner at Lollapalooza, J-hope IN THE BOX is a passionately satisfying look at the creative work of one of the greatest artists. The one who is not afraid to challenge himself and always looks for ways to present his artistry out of the box.
Official Trailer