Throughout her ten-year career, Alia Bhatt has distinguished herself in Bollywood with outstanding performances. She had her acting debut as a kid artist in Sangarsh in 1999. She comes from a family of actors and filmmakers and has made her mark. Let us mark her birthday month by watching some of her best works on OTT.
Highway
Alia Bhatt plays Veera in her second movie, a young bride-to-be kidnapped by a criminal named Mahabir the day before her nuptials. Veera learns not to be afraid of her kidnapper and finds a new purpose in life. An Imtiaz Ali film has a distinct atmosphere since he is known for conveying sincere emotions in their truest form. Highway is a unique movie that takes the director's aesthetic to a new level by giving each picture a strange meaning that must be understood. Watch out for Alia's nuanced performance that will create a lasting impression on your mind.
2 States
2 States earn points for being realistic and down to earth. Abhishek Varman weaves a compelling tale even though the climax is an old, loved, and predictable one. The genuine chemistry between Alia and Arjun is endearing, but the movie's ability to accurately depict well-known aspects of cultural disparity makes it enjoyable. It is simple, carefree, and enjoyable!
RRR
In this Oscar-winning movie, Alia Bhatt plays a small but pivotal role, and Alia manages to deliver a stellar performance. RRR is inspired by the lives of Telugu independence fighters Alluri Seetharama Raju and Komaram Bheem, battling to liberate themselves from the British empire. It is set in the 1920s, during British dominance in India. Ram Charan and Jr. NTR are in the lead role. The film depicts their comradery, devotion to the country, and struggle for freedom.
Brahmastra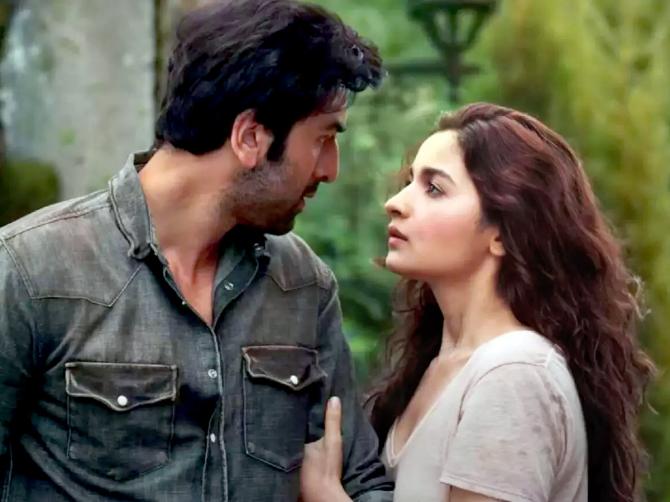 There is fire, there is light, and there are those superheroes who wield special astras that were created by the Brahm-Shakti and contain powers similar to those found in the Jal (water), Pawan (wind), Agney (fire), and animal and plant life. The universe was split into three parts to protect it from evil energies, but the most potent astra, known as Brahmastra, is supposed to be capable of destroying the entire cosmos. Ranbir Kapoor and Alia Bhatt light up the screen with their on-screen chemistry.