Kanjoos Makhichoos review: Kanjoos Makhichoos has all the elements of a hit but still falls flat, thanks to abrupt plotlines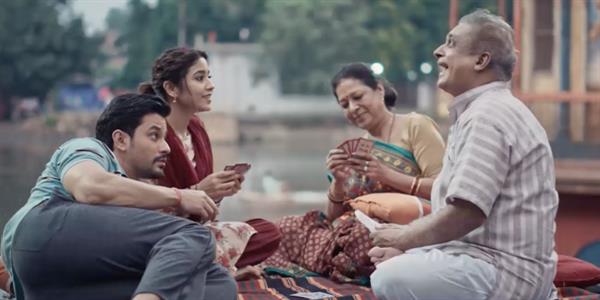 Although a relevant middle-class family drama, Kunal Kemmu and Shweta Tripathi starrer lack flavour.
Synopsis
Miser Jamna Prasad Pandey (Kunal Kemmu) lives with his mother, Alka Amin, father, wife, Madhuri (Shweta Tripathi Sharma), and young son Krish (Alish Nathani). He sends his family on a journey one day. Due to the frequent downpours at the pilgrimage site, many worshippers pass away. According to the government, the next of kin of the dead would receive an ex-gratia payment of Rs. 7 lakhs. When Jamna's parents are assumed dead, he is entitled to Rs. 14 lakhs. But, government official Chaturvedi (Rajiv Gupta) only provides Jamna Rs. 10 lakhs while keeping the remaining money for himself. Naturally, he obtains Jamna's consent to sign a receipt for Rs. 14 lakhs.
But Jamna's parents return to their house one day. What happens after that?
Review
The plot does have some appeal because it is based on the famous play Sajan Re Jhooth Mat Bolo, which explains why some of the character interactions are conventional. But, the film's plodding pace, depressing background music, and uneven acting from the lead actor snuff out any interest that Jamuna's struggle might have been able to produce.
Overacting is Kunal Kemmu's go-to technique when performing humour. He repeatedly fails when surrounded by considerably more skilled theatre-trained actors. Such genres used to work back in the day for Govinda starrers (You would often be reminded of Govinda's antics during the movie).
The film's creators paid little attention to the screenplay, even though the movie's setting serves as an excellent backdrop for the main plot. The dialogues and events in the movie aren't engaging and don't introduce fresh ideas. With the exception of Rajiv Gupta, the movie needs to use the talents of seasoned performers like Shweta Tripathi and Piyush Mishra. Instead, they come off as mere props throughout the movie, with Kunal Kemmu getting all the spotlight.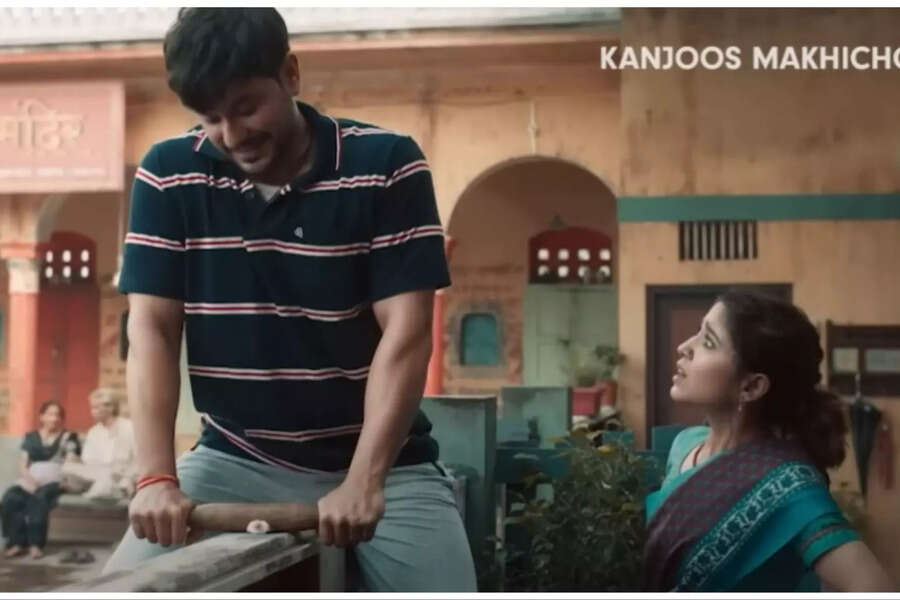 Vipul Mehta's narrative provides the audience with a limited amount of entertainment. Even if Jamna Prasad Pandey is revealed to be a miser, the major drama is unaffected by that element. The fallout from Jamna's parents' return isn't nearly as amusing or funny as it could have been. To put it another way, Vipul Mehta's script could be stronger. The situation seems adequate for one family drama TV episode. A few comedic scenes make the audience laugh, and a few emotional scenes move them to tears. Yet, the narrative lacks substance. The conversations between Prarthi Dholakia and Abhinay Trivedi are typical.
Verdict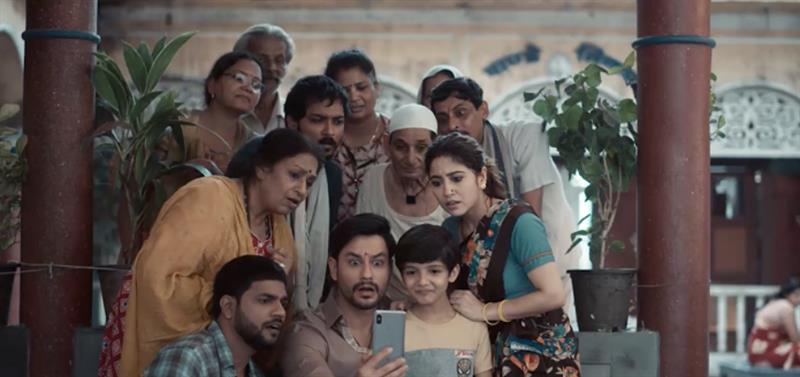 Additionally, neither the title nor the movie's main subject are maintained. Jamuna has abruptly changed man and is no longer a penny pincher. Even so, it did not occur during the first half itself. To have seen more of his frugal side would have been entertaining.
Despite all these shortcomings, Kanjoos Makhichoos can be a one-time watch. If you and your family haven't decided what to watch this weekend, you might as well choose the movie.
Watch Official Trailer