Jimin says he can't believe he created history & wants to show his appreciation for his fans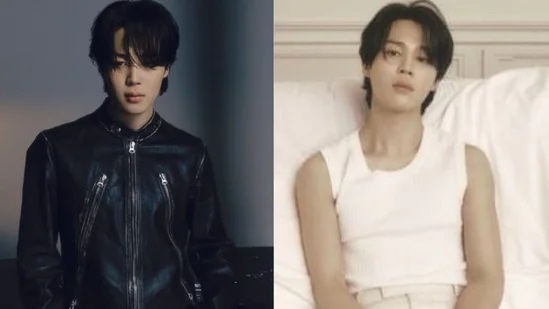 Jimin of BTS expressed his disbelief at having achieved Billboard history with Like Crazy. He wants to show his appreciation to the ARMYs who supported Face.
BTS member Jimin penned a long note expressing gratitude to his fans for showering love on his recent album Face. Taking to Weverse, Jimin wrote that he can't believe the Billboard chart. Recently, Jimin created history by becoming the first South Korean solo artist to hit No 1 on Billboard's Hot 100 with his song Like Crazy.
Jimin wrote a long post on Weverse thanking fans
On Weverse, Jimin told BTS ARMY that he won't take anything for granted, adding that he wants to be a singer that his fans can be proud of. Jimin also told fans that he wanted to be 'together forever' so that he can repay them 'even a little bit'.
His note read, as translated by Twitter user @PJM_SWITZERLAND, "ARMY, this is Jimin. Now that my promotions are over I've come to the realisation of things. There are still a lot of things I can't believe, even the Billboard chart. I worked hard preparing, but I wonder if the promotions ended too quickly. No matter how much I write about how I feel, I don't think it's enough to express my gratitude to you."
"I thought a lot about what to say. But I still don't know. I don't know what to say. I can't explain how I feel. All I can think of is I always feel that the love you give me is so so great. So I feel so happy and grateful about it. It's just an album with my normal stories. Thank you very much for making this album a valuable one," he continued.
"Thanks to ARMY's support and love, I won't take for granted everything I've received. I want to be a singer that you can be proud of. I'll continue to grow even more. I'm proud to be BTS, and meeting ARMY comes as happiness, and I sincerely hope we can be together forever. That way, I can repay you even a little bit. Haha. I'm thankful for everything, and what I'm trying to express are feelings that go beyond love," he concluded.
Disclaimer: Except the headline and synopsis, this story has been taken from the HT News Service