Rahul Roy discusses his return to the film industry following a brain haemorrhage in 2020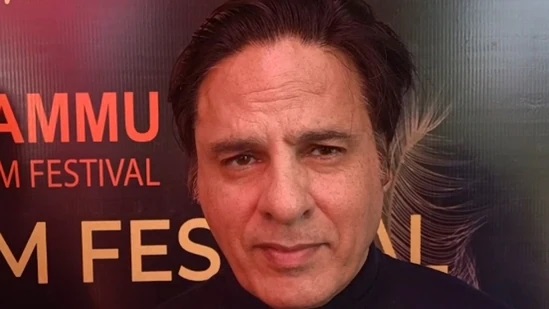 Rahul Roy discussed the difficulties and protracted recovery he went through before making a comeback to a movie set following his brain stroke in 2020.
Actor Rahul Roy is slowly but surely making his way back to films. His recovery after a brain stroke in 2020 has been long, but the actor has worked his way through several forms of treatment and therapy. His family, friends and colleagues have also supported him as he returned to a film set with Nitin Kumar Gupta's Walk.
The actor is known for his hit movie "Aashiqui"
The actor's breakthrough role was with the Mahesh Bhatt musical Aashiqui with Anu Aggarwal in 1990. He was also seen in the films Junoon, Sapne Sajan Ke, Gumraah, Naseeb and Elaan. In 2020, the actor suffered a brain stroke, while he was shooting for LAC — Live the Battle in Kargil. He was taken to Wockhardt Hospitals, where he underwent angiography of the brain and heart. Later, Rahul was admitted to Mumbai's Nanavati Hospital in the ICU on November 27, 2020.
Rahul Roy's statement about his comeback in films
Rahul told Mid-Day, "It was challenging to shoot for Walk after my health setback. But the unwavering support of the team, including the director, helped me overcome the challenges. My recovery journey was a combination of medical treatment, speech therapy, and immense support from my loved ones. I took the time to prioritise my physical and mental well-being, and followed a disciplined routine of exercise, diet, and meditation."
On his new film
Walk was filmed across Rajasthan and Maharashtra and like the recent Anubhav Sinha film Bheed follows the plight of the migrant workers during the COVID-19 lockdown in 2020. Rahul plays a character named Roshan who has no choice but to carry his dead friend's son over 1,000 miles during the lockdown. The actor was hailed for his performance at the Jammu Film Festival on April 9 where Walk won the Best Feature Film Award.
Rahul was last seen in the Zee5 film Cabaret. He also shared that he was working on a sequel to one of his "big films" lined up. The actor has also finished shooting for Kanu Behl's Agra, which explores sexual dynamics within a small-town family. Priyanka Bose, Mohit Agarwal, Ruhani Sharma, Vibha Chibber, Sonal Jha and Aanchal Goswami are also starring in the film.
Disclaimer: Except the headline and synopsis, this story has been taken from the HT News Service