Anees Bazmee Reveals: Akshay Kumar Never Fully Read Script for "Singh is Kinng" in 15-Year Anniversary Celebration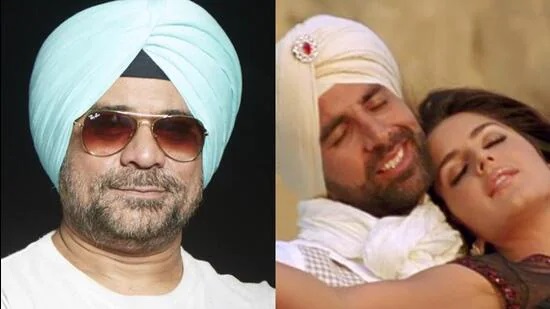 Director Anees Bazmee reveals that he conveyed the "Singh is Kinng" storyline to Akshay Kumar in a concise 5-minute phone call, and the actor readily agreed without hesitation.
Anees Bazmee only had a rough concept in mind and in the midst of developing this idea, he reached out to Akshay Kumar, and the actor readily agreed to be a part of the project without thinking twice. "I remember Akshay was shooting for a film in a different country. So I called him, shared the idea and within five minutes, he was on board," recalls the writer-director, as his action-comedy clocks 15 years of its release. Sharing how the actor had immense faith in him, Bazmee adds, "After that, Akshay got so busy with other projects that we could never narrate the whole script to him."
The film's title was different
While the director wrote the script keeping in mind a young man hailing from Punjab, the character of Kumar playing a Singh and wearing a turban was not originally included. "That decision was made much later because I wanted to present Akshay in a fresh and unique avatar… to showcase something that he had not previously done. "Initially, even the film's title was different, and Singh is Kinng was finalised at a later stage," he reveals.
Bazmee on Singh is King's initial idea
Elaborating more on how this idea (of showing Kumar as a Sikh) came into play, Bazmee recounts a very interesting anecdote. "I randomly landed on the set where Akshay was shooting for some other project. I took a turban and asked him to wear it. When I saw him, I was sure that this is how I want to carve this character called Happy Singh," shares Bazmee, adding that Kumar also instantly agreed. "Maybe because he had never played a sardar before. Slowly and steadily, the entire script was tweaked keeping the Sikh community in mind. We decided to cast other actors who would fit the part and look convincing as Sikhs. We even shot in Punjab, surrounded by sardars, who showed so much excitement when told that the film was named Singh is Kinng," notes Bazmee.
While the film had an ensemble cast including actors Katrina Kaif, Sonu Sood, Kirron Kher, late Om Puri, Neha Dhupia, and was extensively shot in Punjab, Bazmee tells us how several local actors from the region expressed their desire to be part of the film. "They were so excited to act in the film, so we created roles for them. Humne kaafi aise scene introduce kare aur usme unse act karwaya," recalls the 60-year-old.
On release in 2008
However, upon its release in 2008, the film landed in controversy when some people were offended with the portrayal of Sikh community. Delhi Sikh Gurdwara Management Committee (DSGMC) asked for a ban on movie, saying it showed Kumar's character sporting a trimmed beard. However, Bazmee says he made the film with purest intention. "I hold them in highest regards. In fact, while shooting the film, I wore a turban out of respect for the Sikh community," he mentions, adding on a lighter note that, "On the first day, when I went to the set wearing a turban, nobody recognised me. I heard people asking Anees kaha hain…Anees nahi aaye."
Disclaimer: Except for the headline and synopsis, this story has been taken from the HT News Service