A fiercely determined mother-in-law and her resilient daughter-in-law engage in a whimsical battle of wills that thrills but, ultimately, looks desperate to be engaging and entertaining.
Synopsis
In the imaginary state of Rann Pradesh, where Saas Bahu Aur Flamingo is located, Savitri (Dimple Kapadia) rules from a huge haveli (mansion) while posing as Rani Cooperative. She produces Flamingo, a stronger form of cocaine, with the help of her little army of female employees, and they even export it abroad. As her NRI sons Harish (Ashish Verma) and Kapil (Varun Mitra) return home, Savitri is followed in the Homi Adajania-created and -directed Disney+ Hotstar series. Beginning with the unintentional fatal overdose of a politician's adolescent son, their entrance sets off a series of events that attempt to bring her entire enterprise to an end.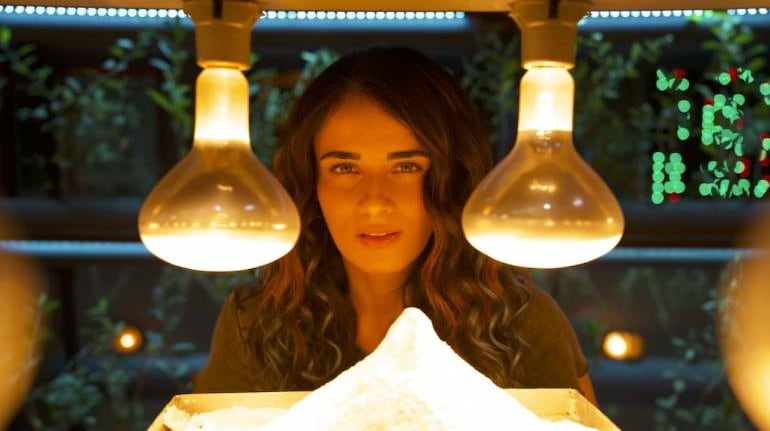 Review
Early on, Saas, Bahu aur Flamingo clarifies that it has the upper hand: an elderly lady's drug cartel is hidden behind a handicraft enterprise. Of course, it helps that Dimple Kapadia, an inspiration in silver jewellery and tattoos, plays this woman. The show struggles to maintain the momentum in later episodes after introducing us to the wonderful notion of cocaine being smuggled in block-printed comforters and puppets at the beginning. Saas, Bahu aur Flamingo, written and directed by Homi Adajania, veers between gorefests and silliness before settling on one of the most cliched plot elements around the succession issue.
Saas Bahu Aur Flamingo's script has so much information that it keeps revealing new layers with each episode, drawing the audience further into the fort's lanes. There is much more to discover than immediately apparent from the teaser and the first chapter. While these ladies in black are motivated by wrath, Homi unexpectedly cuts through that fuel. He throws you off the cliff to comprehend what initially formed this universe after he has finished describing it to you and establishing its foundation.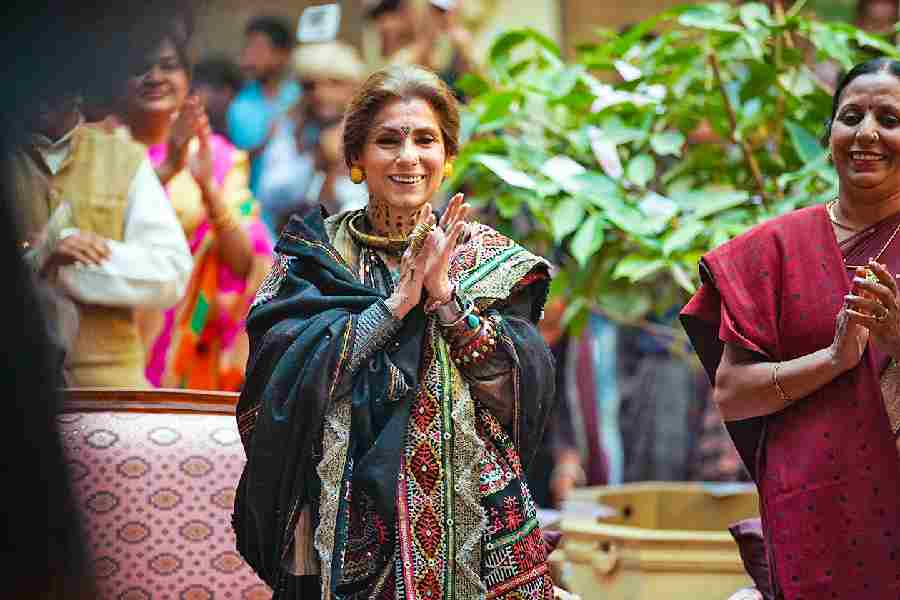 Saas, Bahu Aur Flamingo takes its time developing the story and immerses us in this place and its way of life. But as the main action begins, it chooses to put on its running shoes. In many aspects, it still feels sped up and unfinished despite the considerable amount of time invested. For example, the announcement that the matriarch is looking for a successor gives the impression that this is all merely a story device to spark a dispute rather than an unexpected turn. This determines the course of the programme, where everything is designed to mimic the daily soap model that it was originally intended to parody.
The conclusion and climax, the worst elements of this entertaining presentation, should be added to all of this. The plot twists are so obvious that you can predict them well before their appearance.
With a powerful stellar cast, Dimple Kapadia drives the show. Radhika Madan carves out as a strong young woman who won't give up on important things to her. The two daughters-in-law, Isha Talwar and Angira Dhar, are consistently excellent in their roles.
Verdict
The ultimate straw for Saas Bahu Aur Flamingo is excess. Even though something is odd, ineffective, sensationalist, bold, bent, or badass, in the end, little functions quite as well as an engaging narrative.
Official Trailer