Amber Heard moves on from Hollywood to start anew in Madrid after her relationship with Johnny Depp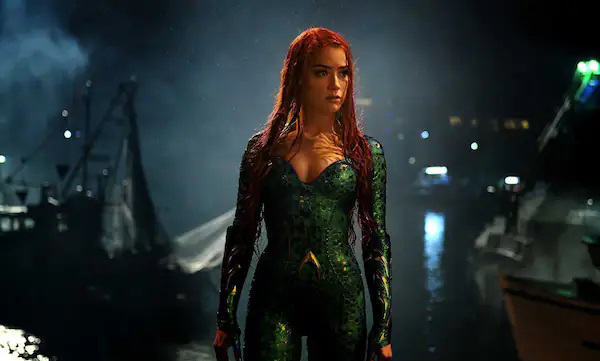 The 'Aquaman' star Amber Heard is eschewing Hollywood glitz for Madrid, Spain's rural charm. With her new life in Madrid and her outward appearance of contentment, the actress has piqued fans' interest. This development comes as controversial ex-husband Johnny Depp returns to the Cannes Film Festival, creating a stir in the entertainment industry.
The Spanish capital is working its magic on Amber Heard. The former Hollywood actress, known for her role in 'Aquaman,' seems to be relishing the switch from LA's hustle and bustle to Madrid's rustic allure.
The Book-Loving Madrid Resident
Looking relaxed and content, Heard was recently spotted soaking up the Madrid sun, engaging with locals, and immersing herself in the city's vibrant literary scene. Dressed in an all-black ensemble, she sported loose braids, symbolizing her new carefree Spanish lifestyle.
Heard reportedly made a dramatic exit from Hollywood and is currently enjoying life in Madrid with her 2-year-old daughter, Oonagh. She swapped her Yucca Valley, California, home for the Spanish landscape in 2022.
More about Cannes, Depp, and Comeback
Heard's cheerful public appearance coincides with her ex-husband Johnny Depp's return to the Cannes Film Festival. The Pirates of the Caribbean star was met with a standing ovation and criticism, the latter targeting his visibly discolored teeth.
Depp, unfazed by the critique, was seen beaming at the festival. His defiant return to the limelight after his win in the defamation case against Heard has ignited chatter in the entertainment industry. Despite the whirlwind of the court battle, Depp shrugged off the term 'comeback' as he never saw himself exiting the industry.
FAQs
What prompted Amber Heard to move to Madrid?
Amber Heard has reportedly quit Hollywood and chosen to live in Madrid, Spain, with her daughter, Oonagh. The specific reasons for this change haven't been publicly disclosed, but she appears content and relaxed in her new environment.
What is the current situation between Amber Heard and Johnny Depp?
The legal battle between Amber Heard and Johnny Depp ended in 2022, with Depp winning the defamation case. While Heard has relocated to Spain, Depp recently made a controversial return to the Cannes Film Festival. Despite being in different geographies, their individual activities continue to be of significant interest to the public.
Disclaimer: Except the headline and synopsis, this story has been taken from the HT News Service