Iconic actor Al Pacino, aged 83, joyfully welcomes his first child, a baby boy, with his 29-year-old girlfriend Noor Alfallah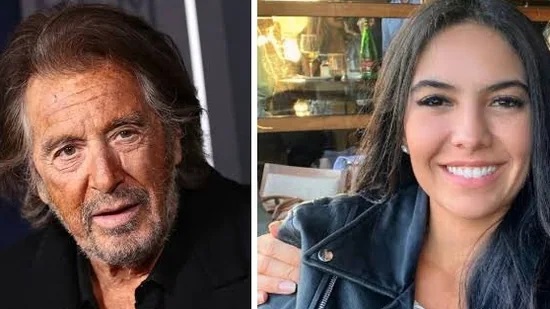 With his ex-girlfriend Beverly D'Angelo, Al Pacino has fathered twins Anton and Olivia, age 22, as well as Julie Marie, age 2, with Jan Tarrant.
83-year-old Al Pacino has become a father for the fourth time. As per a report by people.com, the veteran Hollywood actor recently welcomed his first child with 29-year-old girlfriend Noor Alfallah. The newborn son has been named Roman Pacino. TMZ has reported that Alfallah's pregnancy came as a shock to Pacino who wasn't planning to have a fourth child.
Pacino is father to 3 children from previous relationships
Notably, Pacino is father to 22-year-old twins Anton and Olivia with ex Beverly D'Angelo, and daughter Julie Marie with his ex-girlfriend, Jan Tarrant. On Wednesday, Pacino and Alfallah were photographed while hanging out for dinner together in Los Angeles.
Pacino's relationship with Alfallah became public in April 2022. As per a report by Page Six, the pair started dating each other during the pandemic. Alfallah is a graduate from the University of Southern California's Cinematic School of Arts. She has completed her master's degree in film and TV producing from the University of California Los Angeles.
Alfallah previously dated Mick Jagger
Interestingly, Alfallah dated rockstar singer Mick Jagger in 2017 when she was only 22 years old. In an interview with The New Yorker in 2014, Pacino had talked about fatherhood and highlighted how he wanted to be a better dad unlike his own father who had left him and his mother when he was a child.
"I consciously knew that I didn't want to be like my dad. I wanted to be there. I have three children. I'm responsible to them. I'm a part of their life. When I'm not, it's upsetting to me and to them," said Pacino.
Disclaimer: Except the headline and synopsis, this story has been taken from the HT News Service