Ameesha Patel on Contemporaries' Jealousy: Success Led to Film Snatching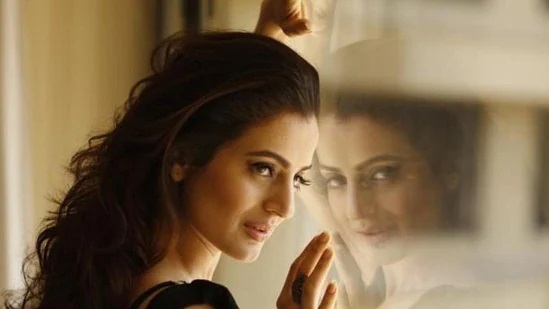 Ameesha Patel Opens Up About Nepotism and Being an 'Outsider', Shares Actors' Reactions to Her Success.
Actor Ameesha Patel recently talked about having a successful career in Bollywood without any 'godfather', while her contemporaries belonged to filmy families. Ameesha made her debut with Hrithik Roshan in Kaho Naa… Pyaar Hai (2000), which was a huge box office hit. Talking about her success, Ameesha said her contemporaries couldn't handle it and it led to a lot of jealousy.
On return to Silverscreen
Ameesha is all set to mark her comeback in films with Anil Sharma's Gadar 2. The film reunites her with Sunny Deol. Gadar 2 will see a theatrical release on August 11.
On being an 'outsider'
Ahead of the film's release, Ameesha told Bollywood Hungama, "When I entered the film industry, I only had film actors' kids or producers' kids enter with me, it was Kareena Kapoor, Abhishek Bachchan, Hrithik Roshan, Tushar Kapoor, Esha Deol, Fardeen Khan, you name it, you turn your head and it was a film family third generation person coming in. I was the outsider and I was anyway this south Bombay (girl) looked upon as a snob because I was the educated outsider. I was the one who did not b**** on sets, I read books, I did not gossip, so I was anyway called a snob because I chose to read."
Jealousy in Bollywood
"Then seeing success after success, seeing Hrithik and me becoming the heartthrob of the nation overnight and then Gadar coming in and then Badri coming in… whether it is Telugu, Tamil or Hindi cinema. God was kind, he knew I didn't have a godfather so he gave me successful films but my contemporaries could not handle that. There was a lot of jealousy, snatching films from under your nose. There was a lot of cutting you off from films which I did not realise at that time that I have signed my films, blocked my dates but suddenly I am not on that set and a few months later someone else is," she added.
Ameesha is busy with the promotions for Gadar 2.
Disclaimer: Except the headline and synopsis, this story has been taken from the HT News Service