Jim Carrey dreams of a comedic and captivating collaboration with Christopher Nolan for Ace Ventura 3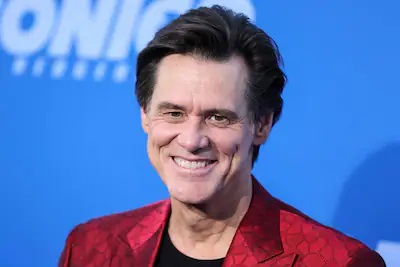 Jim Carrey, the comedic legend, expresses interest in reprising his role as Ace Ventura. He insists that only if Christopher Nolan directs, he would consider returning for a third Ace Ventura film. Carrey discusses the potential project with E! News, emphasizing the need for a fresh approach to revive the beloved Pet Detective character after a long absence.
Hollywood icon Jim Carrey, known for his memorable comedic performances, has expressed his openness to playing the beloved character Ace Ventura once again. However, Carrey revealed that he would only consider returning to the role if it was helmed by a visionary director like Christopher Nolan. In an interview with E! News, Carrey shared his thoughts on the possibility of a third installment in the Ace Ventura franchise. While reflecting on the challenges of reprising a character after a significant time gap, Carrey emphasized the need for a fresh and innovative approach to breathe new life into the Pet Detective.
Carrey's enthusiasm for a potential Ace Ventura sequel was contingent on the involvement of a director who could offer a unique perspective. He specifically mentioned Christopher Nolan, renowned for his blockbuster films, as someone who could bring a refreshing twist to the character. Carrey stated, "If Chris Nolan came to me and said, 'I want to make Ace Ventura real and I want to do something, you know, something more interesting…,' then I might listen."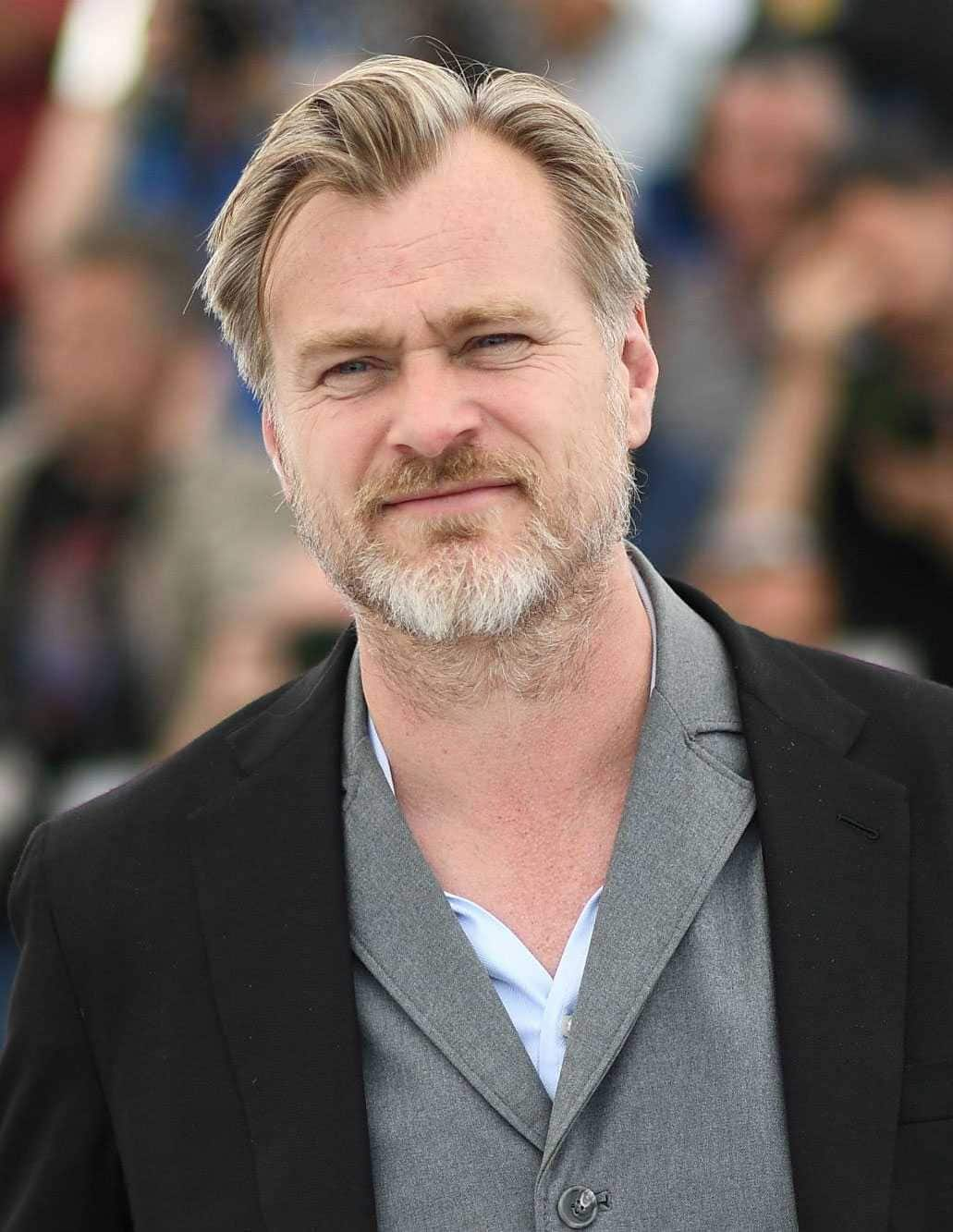 Jim Carrey on Ace Ventura 3
The actor went on to explain that as time passes, the original inspiration behind a character tends to fade, making it challenging to recapture the magic of the past. Carrey emphasized the importance of avoiding mere imitation and highlighted the significance of having a "genius person, director, auteur" on board to offer a fresh take on Ace Ventura.
While Carrey's comments sparked speculation about the potential collaboration between him and Christopher Nolan, there is no official confirmation or development regarding an Ace Ventura 3 at this time. However, the prospect of Jim Carrey reprising his role as the eccentric pet detective under the direction of a visionary filmmaker like Nolan is undoubtedly an exciting idea.
Nolan is known for his epic dramas and thrillers
Nolan, known for his visually stunning and thought-provoking films, has primarily focused on epic dramas and thrillers throughout his career. The notion of him venturing into the realm of studio comedy is intriguing, and fans can only imagine the possibilities. A Nolan-helmed Ace Ventura movie would likely retain his signature style, featuring a grand scale, immersive storytelling, and perhaps even the inclusion of Tom Hardy, a frequent collaborator with the director.
While the idea of a three-hour-long studio comedy might seem unconventional, the prospect of blending Nolan's distinct visual flair with Carrey's comedic talent has its own allure. One can envision a hilariously muffled dialogue from the star, challenging the audience to find humor in the absurdity of the situation. The potential synergy between Carrey's infectious energy and Nolan's meticulous craftsmanship could result in a truly unique and entertaining cinematic experience.
Fans are excited about Ace Ventura 3
While fans eagerly await any updates on a possible Ace Ventura 3 directed by Christopher Nolan, for now, Carrey's comments serve as a tantalizing glimpse into the realm of Hollywood rumors and the exciting possibilities that lie ahead. The prospect of the iconic Ace Ventura character returning with a Nolan twist promises to be a must-watch event that could reinvent the comedy sequel genre and leave audiences laughing for years to come.
In the words of Jim Carrey, "unless some genius person, director, auteur comes to you with a completely new take… something more interesting," the return of Ace Ventura may be inevitable. And with Christopher Nolan's name thrown into the mix, the anticipation reaches new heights. Fans and movie enthusiasts alike eagerly await the news of a potential collaboration between Carrey and Nolan, eagerly envisioning a mind-blowing and hilarious Ace Ventura 3.
As the buzz surrounding Ace Ventura 3 continues to grow, it's important to note that no official announcements or concrete plans have been made. However, Carrey's openness to revisiting the iconic character, coupled with his desire for a fresh approach, ignites the imagination and leaves fans hopeful for a comedic masterpiece.
The combination of Carrey's comedic genius and Nolan's visionary storytelling could lead to a truly unforgettable cinematic experience. Carrey's portrayal of Ace Ventura in the past has garnered praise for his zany antics and unmatched comedic timing. Meanwhile, Nolan's ability to craft intricate narratives and create immersive worlds has made him one of the most sought-after directors in the industry. The potential synergy between the two powerhouses is a tantalizing prospect.
Ace Ventura series solidified Jim Carrey's career
Should Ace Ventura 3 become a reality, it would undoubtedly be a highly anticipated project with a considerable budget backing it. The previous installments of the franchise, "Ace Ventura: Pet Detective" and its sequel "Ace Ventura: When Nature Calls," achieved great success at the box office, solidifying Carrey's status as a comedic superstar. With the backing of a director like Nolan, known for helming blockbusters, the third installment could reach even greater heights.
While details remain scarce and speculation runs rampant, fans can't help but imagine the possibilities. The humor and charm of Ace Ventura, combined with Nolan's unique directorial style, would create a film that defies expectations and breaks new ground. The prospect of a three-hour-long studio comedy may sound unconventional, but with Nolan at the helm, it would undoubtedly be a cinematic event like no other.
As the industry continues to evolve and audiences crave fresh content, the idea of a genre-bending collaboration gains traction. A Nolan-directed comedy, infused with his trademark visual flair and meticulous attention to detail, would push the boundaries of what is typically expected from the genre. And who better to bring out the best in Nolan's vision than the incomparable Jim Carrey?
In conclusion, while fans eagerly await any official confirmation regarding Ace Ventura 3, Jim Carrey's openness to reprising the role, especially under the direction of Christopher Nolan, has sparked excitement and anticipation. The potential for a comedic masterpiece, combining Carrey's unmatched comedic talents with Nolan's visionary storytelling, is a tantalizing prospect that has captured the imagination of fans worldwide. As rumors swirl and Hollywood speculates, one thing is for certain: if Ace Ventura does return, it will be an event worth waiting for. So buckle up and get ready for a wild ride as the possibility of Ace Ventura 3 takes center stage in the world of entertainment news.
Disclaimer: Except the headline and synopsis, this story has been taken from the HT News Service