Tired of endless scrolling and decision-making? Let our list of the top-rated Bollywood movies on Zee5 guide you.
Uri: The Surgical Strike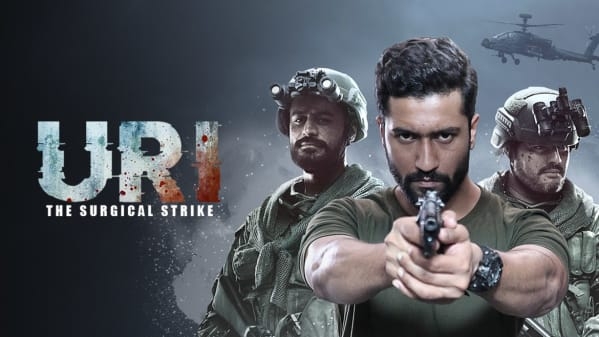 Bollywood blockbuster Uri, currently streaming on Zee5, captivates viewers with its incredible depiction of one of India's most difficult military operations. Vicky Kaushal and Paresh Rawal star in this suspenseful drama that has audiences gripped to their seats. Uri is a must-see for the whole family because it has riveting action scenes and an engaging plot. See the bravery of the Indian military in action and experience the heart-pounding moments in this captivating cinematic masterpiece on Zee5. The film follows the valiant journey of Colonel Kapil Yadav, a Para Special Forces officer, and is set against the backdrop of the surgical strike conducted by the Indian army in 2006 following the attack on Uri in Jammu and Kashmir. This fictional, action-packed movie highlights the bravery and courage of the Indian military, making an impression on audiences throughout the country.
Gadar- Ek Prem Katha 
Gadar: Ek Prem Katha, an action-packed Hindi drama movie starring Sunny Deol, Amisha Patel, and Amrish Puri, was released in 2001. The partition of India serves as the setting for the plot. The main character, Tara Singh, develops a strong romantic relationship with Sakina, a Muslim woman. He takes tremendous pains to keep her safe from other Sikhs before marrying her. Their peaceful existence is disrupted when Sakina's father steps in and hatches a scheme to split the pair apart. Sakina struggles after being compelled to relocate to Pakistan, and Tara sets out on an arduous quest to find his true love. This blockbuster made history by becoming one of Bollywood's most successful films. Watch Sunny Deol and Amisha Patel's enduring charm, which has captivated audiences for so many years, as you relax and allow yourself to be enthralled.
Tamasha 
For anyone looking for an upbeat cinematic experience, Tamasha, a pleasant Bollywood movie starring Ranbir Kapoor and Deepika Padukone, is the ideal pick-me-up. The narrative leads us on a captivating trip alongside Ranbir's character, Ved, as he sets out on a voyage of self-discovery and develops feelings for Tara, played by Deepika. Ved struggles to untangle various pieces of himself throughout the movie, which makes for an engaging and relevant story. Tamasha stands out as one of the best films on Zee5, directed by the gifted Imtiaz Ali. The film's brilliant use of music by the renowned AR Rahman elevates the audience's emotional experience even higher.
Tamasha promises a delightful and unforgettable cinematic journey with its compelling plot, top-notch acting, and heartfelt soundtrack.
English Vinglish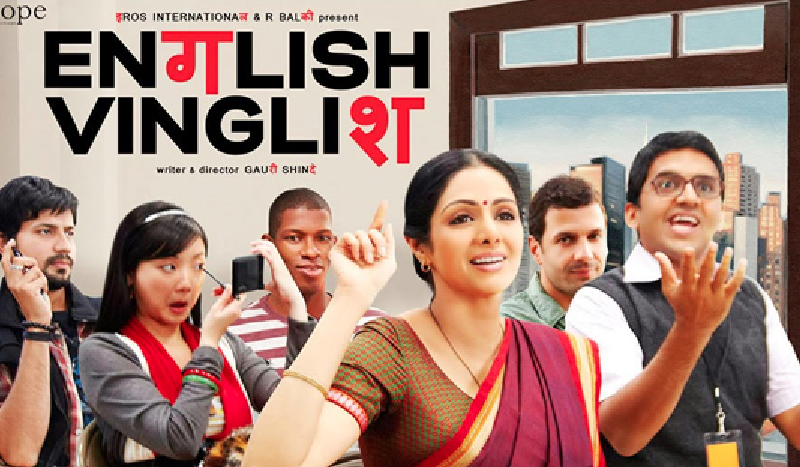 This is a story of Mrs. Shashi Godvale, a typical homemaker from an upper-middle-class family. Her life focuses on household duties. Despite her domestic responsibilities, she pursues her love of cooking and establishes a tiny company manufacturing laddoos inside her house. Unfortunately, her apathetic husband, who only seems interested in her in the bedroom, and her daughter, embarrassed by her mother's lack of English, do not recognise or appreciate her talents. Because of the language barrier, she no longer feels connected to her family, not even her husband.
She finds comfort in her devoted son and kind mother-in-law, but circumstances force her to travel to New York for the wedding of her older niece. She eventually signs up for an English tuition class, and the rest of the story shows how her life changes. Learning a new language represents her quest to regain her lost self-worth and confidence. She finds the secret to bridging the gap between her ambitions and reality as she picks up English, which results in a touching and uplifting transformation.