Get ready to dive into the world of laughter with our curated collection of all-time favourite Hindi comedy web shows! No matter where or when, you can enjoy these hilarious gems anytime. Explore our list below and get ready to be entertained.
FIR
This series is a timeless classic that has made millions of people smile. It gave viewers a novel and delightful experience by introducing a new sense of humour. Kavita and Gopi, two highly skilled show actors, seamlessly present interesting material and humorous moments. The outstanding flexibility of the characters, as expertly depicted by the same performers in various roles, distinguishes this series. Along with his hilarious remarks, Gopi's distinctive English-speaking style has become a daily narrative for many Indian teenagers. It's a commonplace to use expressions like "What is the polbam?" and "Delhi mein Airport palam is the" as catchphrases.
In this programme, Yogesh Tripathi and Naveen Bawa—two of the most notable actors in Indian TV series—display their extraordinary talent. Their performances are enthralling and sure to make your day better. Watching this series is ideal for relaxing and concluding a long, stressful day with humour. It will undoubtedly provide you with a few priceless happy moments.
Taarak Mehta Ka Ooltah Chashmah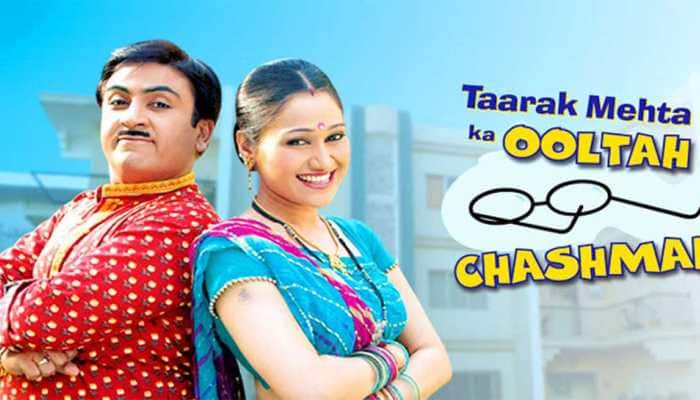 The excellent spectacle Taarak Mehta Ka Ooltah Chashmah ensures non-stop enjoyment. It provides a full spectrum of delight and laughter. Each character performs superbly, from the beloved Jethalal to the gifted part-timers like Inspector Pandey. You can keep watching this show repeatedly and discover something fresh to like each time. In addition to being hilarious, the series conveys important societal lessons. It deftly blends humour with significant life lessons. Each character excels in their assigned job, giving the program depth and authenticity. The representation of Jethalal is simply outstanding, and Daya Bhabhi's performance is outstanding.
Mehta Saheb, Anjali Bhabhi, Bhide, Mrs. Bhide, Mrs. and Mr. Hathi, Mrs. and Mr. Roshan, Rita, Iyer, Babita, Popatlal, Abdul, Sunder, Natu Kaka, Bagha, and Tappu Sena are among the outstanding members of the ensemble cast. You won't be able to stop watching Taarak Mehta Ka Ooltah Chashmah because it is so entertaining. It's a lovely and fun experience because of its lovable characters and fascinating storylines.
This series revitalises the comedy subgenre with its novel and lighthearted attitude. It provides a novel idea with sweet and amusing sequences that will likely make you laugh out loud. The show centres on Chandi Chowk's daily activities and offers straightforward but amusing humour to make you grin. The show's protagonist is Hiba, often known as Elaichi, whose wit and charm serve as the impetus for the developing amusing and naughty events. Her character gives the program a special appeal that keeps viewers interested and entertained throughout.
With their outstanding performances, the supporting actors—including Pancham, Chote, and Pinky—further improve the series and bring vivid hues to the story. Their on-screen chemistry and comic timing add to the show's delight. This show aims to make you smile and laugh, providing a fun diversion from regular life. It will undoubtedly improve your day and leave you with a broad smile on your face thanks to its straightforward yet enjoyable comedy.
The Kapil Sharma Show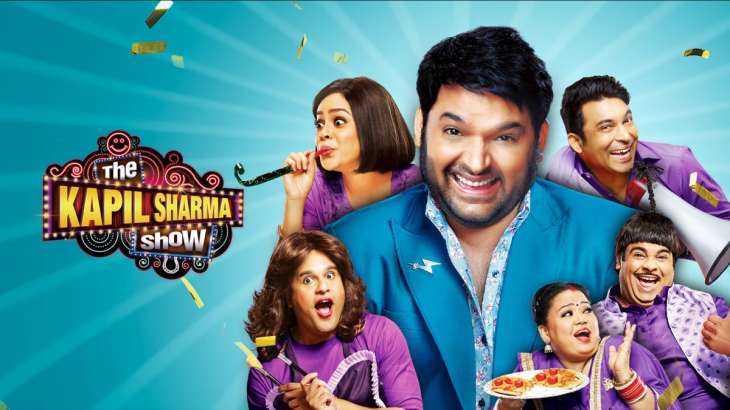 The well-known comedian Kapil Sharma brilliantly hosts the immensely popular Indian television comedy program The Kapil Sharma Show. On April 23, 2016, Sony Entertainment Television had its initial premiere. The show stars a skilled cast of comedians who play a range of interesting characters, with Kapil Sharma serving as the charming host. Notably, famous guests frequently appear on the program, showcasing their most recent movies and having fun with the cast and the devoted audience.
Thanks to its enormous fan base, the Kapil Sharma Show is now one of India's most popular and highly-rated comedy shows. Numerous honours and awards have been given in recognition of its extraordinary popularity, including the coveted ITA award for Best Comedy Show in 2016. The Kapil Sharma Show has become a favourite place for viewers nationwide to laugh and be entertained because of its outrageous humour and celebrity interactions. Its unique combination of humour, wit, and star power continued to enthral fans and cemented its status as a cherished and enduring comedy series.