Bigg Boss OTT 2: Aashika Bhatia opens up about Elvish Yadav body-shaming her in roast video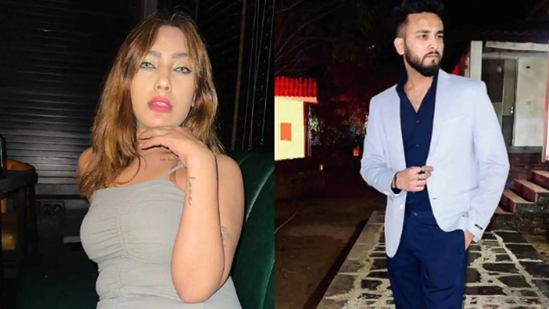 During the latest episode of Bigg Boss OTT 2, Aashika Bhatia levels accusations against Elvish Yadav for body-shaming her.
The latest episode of Bigg Boss OTT saw the entry of two wild card contestants namely popular Youtuber Elvish Yadav and social media influencer and former Tik Tok star Aashika Bhatia. While the two entered the show together, it was soon revealed that all was not well between the two. Aashika was seen accusing Yadav of body shaming her in a nasty roast video that he had made in the past.
More about the incident
Talking about the same, Aashika was seen telling Bebika Dhurve that even though she met Elvish Yadav for the first time on Bigg Boss OTT 2, she had known him before after he made a roast video on her. Aashika Bhatia was further seen telling her that the contents of the video were him harshly body-shaming her. On the other hand, Yadav was also seen taking potshots at Bhatia in the episode.
When Avinash Sachdev revealed that he mistook Aashika Bhatia and Elvish Yadav for a couple, the latter said that he would rather drown in the swimming pool. He also flatly refused to adjust to sharing the bed with Aashika. The duo admitted that they were extremely awkward after they saw each other for the first time before entering the house given their past history.
Elvish Yadav posted an apology video
However, later they were also seen trying to clear out their differences. Elvish Yadav said that he had also posted an apology video for Aashika Bhatia right after the roast. The latter said that she did not notice that he had apologized to her but was deeply hurt by his body-shaming her. She admitted that she had shared an Instagram story wherein she expressed her disappointment with Yadav. Well, now that they are locked inside the same house, it will be interesting to see how the dynamics between them evolve as the show progresses.
Disclaimer: Except the headline and synopsis, this story has been taken from the HT News Service