Leonardo DiCaprio, Gigi Hadid rekindle romance: Taking it slower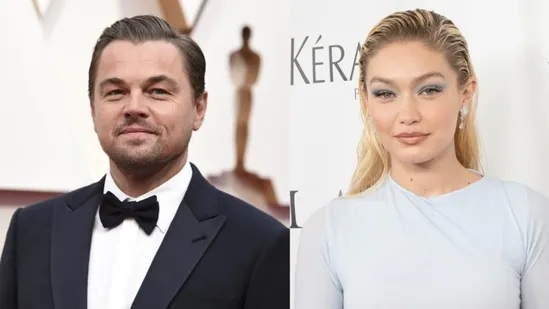 According to a recent report, Leonardo DiCaprio is opting for a slower approach in his relationship with Gigi Hadid. The actor and model are currently exclusively seeing each other, as stated in the report.
Are Leonardo DiCaprio and Gigi Hadid still in a 'no-strings' relationship? A new report said that there's 'potential' for something more serious between the actor and model. The report also mentioned whether they are exclusive or not. It quoted a source that said Leonardo and Gigi's on-again, off-again romance is growing into a serious relationship.
Leonardo DiCaprio, Gigi Hadid are dating
Leonardo DiCaprio and Gigi Hadid were first romantically linked soon after the actor and his girlfriend of four years, model-actor Camila Morrone, ended their relationship last year. Recently, amid dating rumours, Leonardo and Gigi have been spotted together at parties and events.
Now, it has been reported that the two are dating exclusively. "They're only seeing each other right now. It's [still] casual, and they aren't labeling it, [but] they're dating [again]. Leo wants to take it slower with Gigi because there's potential there, and he wants to preserve it," a source said in a new report by Us Weekly.
Gigi and Leonardo's previous relationship
Following her split from singer Zayn Malik – with whom she shares her daughter, Khai – in October 2022, multiple reports confirmed that Gigi Hadid was dating Leonardo DiCaprio after his own breakup with Camila Morrone in August 2022.
In November 2022, a source had told People that Gigi was 'smitten' with the actor. "Gigi shares few details, but she very much enjoys seeing Leo," the source had said. However, in early 2023, news broke that the pair had parted ways, but soon reports claimed they were still exploring their relationship.
The news of them giving their relationship another chance comes after months of dating and breakup rumours. Last month, a source had called the duo's current relationship status a 'no-strings situationship'.
The source had told Us Weekly, "They (Gigi and Leonardo) travel so often so it's best for them to keep their relationship open and fluid. Neither one of them wants to settle down at the moment."
Over the years, the Oscar-winner has romanced Hollywood actors as well as some of the world's top models. He reportedly briefly dating supermodel Naomi Campbell in the 1990s. Among the many models he dated, one of Leonardo's most famous ex-girlfriends is Gisele Bundchen. He dated the supermodel on and off between 1999 and 2005. After their breakup, the actor dated Israeli model Bar Refaeli.
Leonardo's other former girlfriends include actor Blake Lively and model Nina Agdal.
Disclaimer: Except the headline and synopsis, this story has been taken from the HT News Service