July 2023 brings a thrilling lineup of OTT releases on Disney+ Hotstar. Get ready for an exciting streaming fest. 
Revenant 
The eagerly awaited fourth episode of "Revenant", telecasted on July 1 of, 2023, set the stage for an exciting start to the month. In this intriguing series, the protagonist unknowingly succumbs to demonic possession when a mysterious door uncovers a passage to a different world. The scenario worsens as she digs deeper into her late father's mysterious possessions, and people around her suffer fatal outcomes. With Kim Tae Ri, Oh Jung-Se, and Hong Kyung among its outstanding cast, "Revenant" explores the chilling concept of facing one's inner darkness and the arduous quest for salvation. Prepare for a thrilling and terrifying voyage through the shadows.
Good Night 
Prepare yourself for a warm-hearted treat with "Good Night," a wonderful film that first graced the theatres. Motor Mohan, a talented man who falls in love with a woman, is the story's centre. However, she reveals his legendary snoring habit, which puts a stumbling block in their relationship. Embark on a fascinating journey with them as they attempt to overcome this difficulty and restore their relationship via the power of clear communication. The film "Good Night" provides viewers with a beautiful and enduring cinematic experience by showcasing the extraordinary talents of Manikandan K., Bagavathi Perumal, and Raichal Rabecca. Be prepared for joy, love, and a heartwarming tale.
The Trial: Pyaar, Kanoon, Dhoka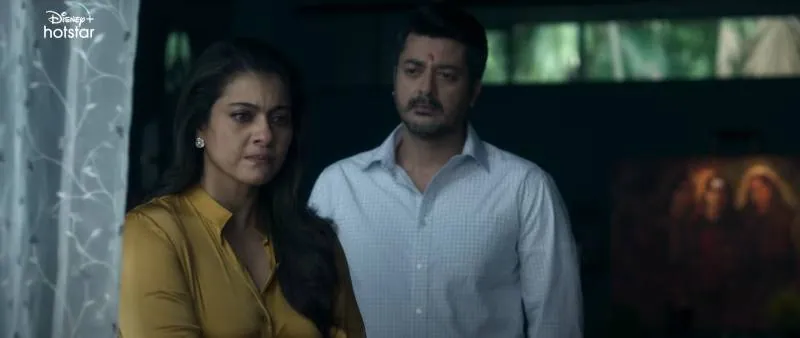 The plot of "The Trial" centres on Noyonika Sengupta, who Kajol brilliantly portrays, as she learns of her husband's involvement in shady activities that involved utilising sexual favours to sway court decisions. Noyonika is devastated by this realisation and sets out on a mission to rebuild her destroyed life and career while still taking care of her family. This compelling series follows a lady as she struggles to find her inner strength while dealing with the fallout from the breakdown of her life. "The Trial" covers the struggles and victories that Noyonika faced through compelling storytelling, highlighting her unwavering pursuit of personal development in the face of difficulty.
IB 71
The riveting movie "IB 71" is available on Disney+ Hotstar. This film, set in the historical backdrop of the 1971 conflict between India and Pakistan, recounts the journey of an Intelligence Bureau (IB) agent tasked with defending India against prospective assaults from both countries. He needs to create a thorough plan that considers all potential fronts, including land, water, and air because the country's security is in jeopardy. "IB 71" originally graced the silver screen and is now available on streaming platforms, stars Vidyut Jammwal and Anupam Kher. Prepare for a compelling plot that will engross audiences in the drama and complexity of this key historical moment.
Kizazi Moto: Generation Fire
"Kizazi Moto: Generation Fire," an enormous leap towards inclusivity and cultural diversity, is now available on Disney+ Hotstar. This animated series presents ten spellbinding stories, all written by African authors and set in a fascinating futuristic wonderland. Each episode sets out on a different journey, enabling viewers to delve deeper into and interact with various parts of African culture. The rich stories and traditions of the continent are brilliantly brought to life in "Kizazi Moto: Generation Fire" thanks to the great abilities of Mo Ismail, Amir Hedaya, Sheila Munyiva, and many others. Prepare for an extraordinary voyage that honours African heritage and demonstrates the influence of representation.