"Ladies First: A Story of Women in Hip-Hop" – Release Date, Plot, Trailer, and More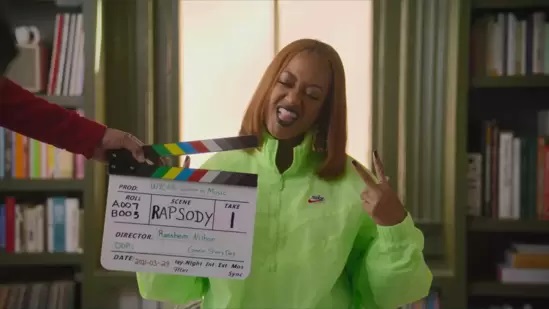 Netflix commemorates hip-hop's 50th anniversary with "Ladies First: A Story of Women in Hip-Hop," showcasing the ascent of female artists in the genre.
Netflix released the official trailer for its highly-anticipated documentary titled "LADIES FIRST: A Story of Women in Hip-Hop," in celebration of hip-hop's momentous 50th anniversary.
According to a description of the series it "recontextualizes the role the irrepressible women of hip-hop played throughout the revolutionary genre's 50 years by reinserting them into the canon where they belong: at the center, from day one to present day";Ladies First will debut on Netflix on August 9.
"We have come through a lot," says actress/rapper/entrepreneur Latifah in the trailer of the show that borrows its name from the feminist anthem that appeared on the hip-hop legend's 1989 debut album,All Hail the Queen. "We have stood back up and will always keep standing up."
"Ladies First: A Story of Women in Hip-Hop" Release Date
All four parts of the docuseries will be released on Netflix on Aug. 9.
Women stand as central figures
The new documentary series aims to show how important women have been in hip-hop since the beginning. It will focus on their significant contributions and influence on the genre's culture throughout its history until today. The series wants to give them the recognition they deserve as central figures in hip-hop.
The series includes a fantastic lineup of both legendary and modern female rappers. You can expect to see trailblazers like Queen Latifah, Sha Rock, Remy Ma, Yo-Yo, Roxanne Shante, MC Lyte, Da Brat, Monie Love, Bahamadia, and Rah Digga. And alongside them, there will be some of the current generation artists like Latto, Saweetie, Coi Leray, Chika, Rapsody, Kash Doll, and Tierra Whack. The documentary will also feature insights from journalists, record label executives, and stylists, which will make the story even more interesting.
More about the trailer
The trailer of "Ladies First: A Story of Women in Hip-Hop" shares the struggles and triumphs of female artists in the male-dominated hip-hop world. Queen Latifah, the well-known actress, rapper, and entrepreneur, beautifully shows how strong and determined women in the industry can be. They overcome challenges and achieve great things.
The project is led by a team of executive producers, including dream hampton, Troy Carter, Raeshem Nijhon, Carri Twigg, MC Lyte, Nicole Galovski, Justin Simien, and Jennifer Ryan.
Disclaimer: Except for the headline and synopsis, this story has been taken from the HT News Service