Sydney Sweeney Addresses Dating Speculation with Co-Star Glen Powell: 'That's What People Want!'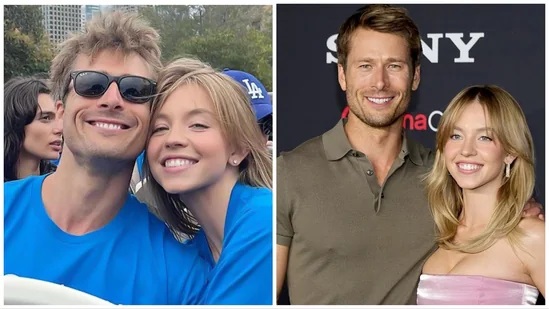 Addressing the buzz that captured headlines a few months back, Sydney Sweeney, renowned for her role alongside Glen Powell in "Anyone But You," has now spoken out about the dating rumours.
Sydney Sweeney is reacting to the media speculation surrounding the relationship between her co-star Glen Powell and her that emerged as pictures from their shoot went viral earlier this year. In an interview with Variety, Sydney responded to the dating rumours and said they 'don't really care' about the reports.
Dating rumours about Sydney and Glen
Sydney and Glen Powell recently wrapped the shoot of their upcoming rom-com Anyone But You. During their shoot and after their other online interactions, many wondered whether the two were dating. Glen, who was linked to model Gigi Paris at the time, also unfollowed each other on Instagram, further adding fuel to the rumours. Meanwhile, Sydney is engaged to Chicago-based businessman Jonathan Davino.
Sydney on the rumour
In a new interview with Variety for their cover, Sydney finally addressed the relationship rumours and said, "It's a rom-com. That's what people want! Glen and I don't really care. We have so much fun together, and we respect each other so much. He's such a hard worker, and I'm a hard worker. We're excited for the press tour, and I literally just left ADR with him. We talk all the time like, 'That's really funny.'
Sydney's recent works
Sydney gained attention for her breakout turn in the second season of Euphoria, and the first season of The White Lotus. Last week, her Euphoria co-star Angus Cloud died unexpectedly at the age of 25. Sydney had shared a heartfelt tribute for Angus on her Instagram and said, "Angus you were an open soul, with the kindest heart, and you filled every room with laughter. This is the hardest thing ive ever had to post, and im struggling to find all the words. You will be missed more than you know, but I'm so blessed to have known you in this lifetime, and I'm sure everyone who has ever met you feels the same. This heartache is real and I wish we could've had one more hug and 711 run. All my love is with you." Sydney was last seen in the film Reality. She has a nunber of projects lined up for release including Madame Web, The Caretaker, Barbarella and Echo Valley.
Disclaimer: Except for the headline and synopsis, this story has been taken from the HT News Service