"Ghar Waapsi" is a heartwarming family drama that resonates with its portrayal of familial love and bonding, making it a comforting weekend watch despite a somewhat contrived climax.
Synopsis
"Ghar Waapsi" is a heartwarming family drama set in Indore, Madhya Pradesh, following the lives of the Dwivedi family. The story revolves around Shekhar Dwivedi, the ambitious eldest son who, after getting fired from his job in Bengaluru, returns to his hometown without revealing the truth to his family. Reuniting with his jovial father, Ratanlal, and his contrasting mother, Madhuvanti, who is eager to find him a bride, Shekhar finds himself reevaluating the importance of family. As he reconnects with his laid-back brother Sanju and bright sister Suruchi, he begins to rediscover the bonds that matter most. However, the real test comes when the family learns the truth about Shekhar's job loss and whether they can handle the challenges that follow.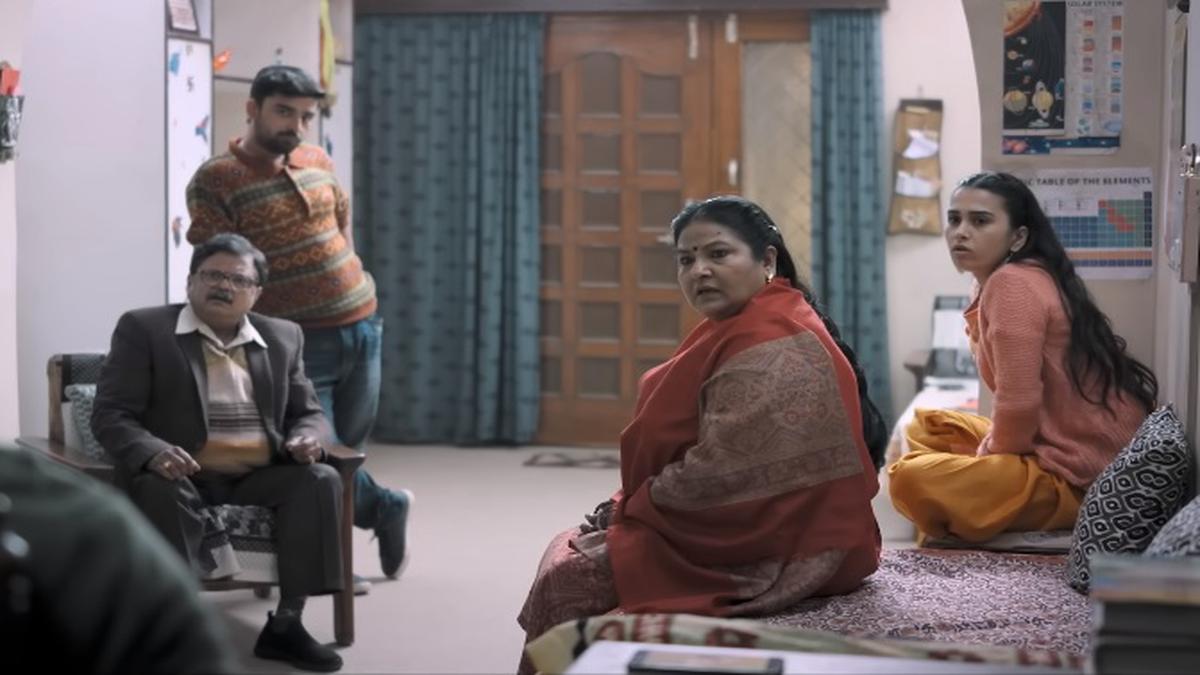 Review
"Ghar Waapsi" is a heartwarming slice-of-life series that beautifully captures the essence of familial love and bonding in a middle-class Indian setting. Director Ruchir Arun crafts a simple yet emotionally resonant narrative that delves into the lives of the Dwivedi family, highlighting the importance of family support in the face of life's uncertainties.
The series excels in portraying the dynamics of a quintessential Indian family. Atul Srivastava and Vibha Chibber deliver commendable performances as Ratanlal and Madhuvanti, embodying the subtleties of a husband-wife relationship with authenticity. Vishal Vashishtha's portrayal of Shekhar is convincing, as he grapples with the dilemma of choosing between a promising career in the metro cities and staying close to his loved ones. Saad Bilgrami and Anushka Kaushik shine as the younger siblings, bringing the right amount of emotion to their roles.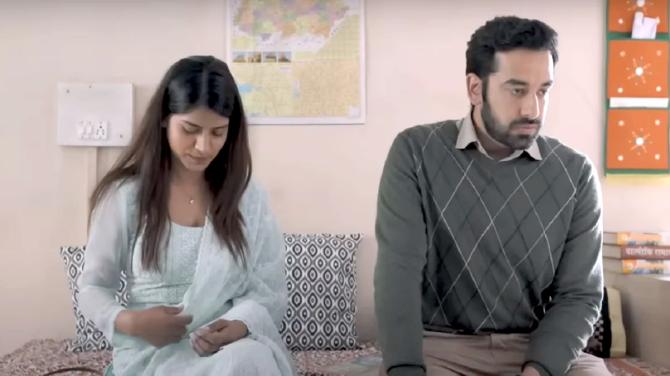 The heart and soul of "Ghar Waapsi" lie in the interactions between family members as they rediscover their bonds. Shekhar's conversations with Sanju and Suruchi are heartwarming and relatable, reminding viewers of the importance of staying connected with their roots in the fast-paced world.
While the series delivers on its core theme, the climax is somewhat contrived, attempting to neatly fit the title "Ghar Waapsi." In reality, such decisions are rarely straightforward, and a more nuanced approach would have added depth to the story. Additionally, the lengthy hour-long episodes could benefit from tighter editing to maintain a consistently engaging pace.
The series excels in its portrayal of Indore's culture, with authentic dialogues and an engaging Indori dialect. The background score, production design, visual tone, and cinematography contribute to the show's charm, immersing viewers in the heartland setting.
Verdict
"Ghar Waapsi" is a heartwarming and light-hearted family drama that resonates with viewers of all backgrounds. The relatable depiction of familial love and bonding makes it a worthwhile watch. While the series has its moments of brilliance, it could benefit from a more organic and less formulaic conclusion. Overall, "Ghar Waapsi" is a comforting journey into the heartland of India, reminding us of the irreplaceable value of family support in our lives. It's a series that's perfect for a weekend watch, providing a cozy and heartwarming experience.
You can watch "Ghar Waapsi" on Disney+ Hotstar with your Watcho Subscription. Enjoy your favourite content from multiple popular OTT apps. Check out Watcho Plans starting at Rs. 49 only!
Official Trailer