Rannvijay Reveals Why He Quit Shark Tank India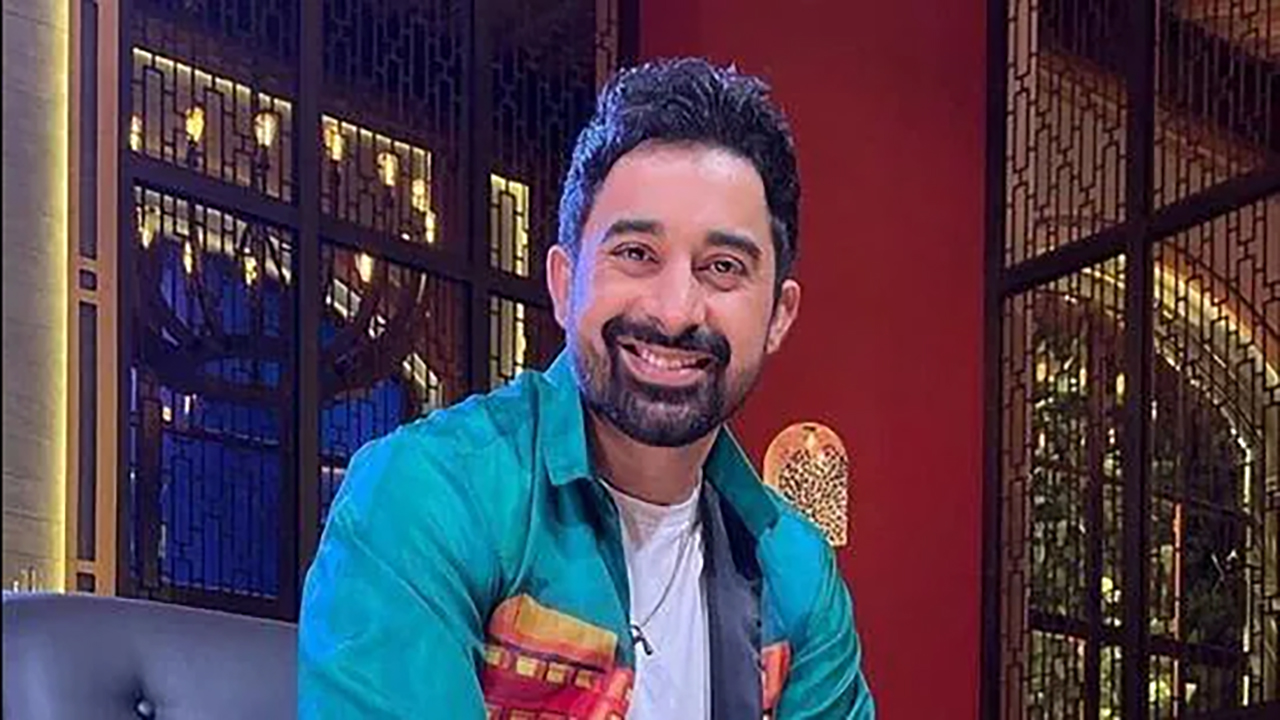 The Roadies-fame host and actor added that it was a mutual decision taken by him and the production house of Shark Tank India.
Actor-host Rannvijay Singha, who garnered spotlight for hosting the first season of one of the most touted shows last year, Shark Tank India, has stepped down as the host in season 2 that went on air recently. The 39-year-old tells us that while he had a great experience on the show, there was only so much he could add, and hence he decided to quit.
Singha's statement
He elaborates, "I loved the concept of the show where young entrepreneurs talking only about business and the psychology around the sharks and why somebody would invest in them. But eventually, as a host, I did not have much to do. By the time the edits were done, we all realised that there was no way to push more of Rannvijay on the show."
And therefore, the decision to step down as the host out of the show was after Singha and the makers had a mutual agreement. "Even during the edits of the first season, they were like there is no space [to accommodate your portions]. It was more of a mutual decision. Now, the production does not just do one show. There will be more things happening," he says.
Talking about what makers had initially thought for the first season one of the show, Singha reveals it was primarily to communicate the stories of the people. "So, I as a host, basically had to help these budding entrepreneurs in putting their stories, but the communication was so smooth inside that a lot of stories and who these people are, just came out on its own. The sharks were pretty good at communication," recalls Singha, who has been replaced by comedian Rahul Dua for season 2.
Singha further reveals that contrary to what he and makers though, participants on the show weren't camera shy at all, and that's another reason why the host didn't get as much space. Citing examples of his earlier shows including Roadies and Splitsvilla, where he was a major contributor even as a host, he admits that in Shark Tank India, he ended up doing stuff as a host that was not as much fun.
That being said, the actor has no qualms and is glad that he got to try something different. "Over the last 19 years, I was with a show and a channel that I became synonymous with. That's my home. Every time there's a reality show and people are discussing, I know I am on the list. 'Yaar iss show ke liye na Rannvijay ko lana chahiye, mazaa aa jayega, but woh toh MTV main hai, why would he leave?' That has happened with me for the last 19 years. So, I wanted to give myself an opportunity to get out of my comfort zone," he concludes.
Disclaimer: Except the headline and synopsis, this story has been taken from the HT News Service.