Fans react to Tower of God's new chapter with the phrase "Peak fiction is back"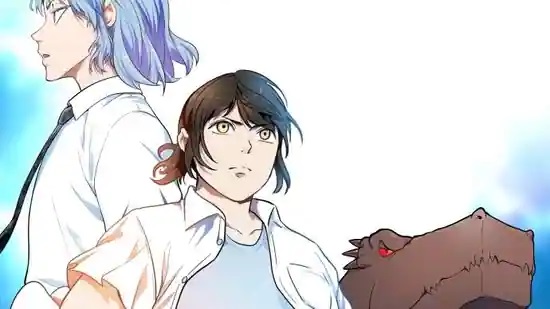 Tower of God fans are overjoyed to see the series return and are looking forward to the release of Chapter 134 in English. The author's and production team's commitment has brought the series back to life, and fans are eager to see what happens next.
Tower of God fans are thrilled to see the series return once again and are eagerly awaiting the release of the English translation of chapter 134. The dedication of fans and the hard work of the author and production team have brought the series back to life, and fans are excited to see what comes next. The long-awaited return of the popular webtoon Tower of God was announced on the Korean Naver website on February 19, 2023, much to the excitement of fans around the world. The webtoon, which had been on hiatus since the summer of 2022, has returned with a new chapter (chapter 134) of the third season. The author, SIU, took a break to improve the quality of the series due to his health struggles.
Enthusiastic reactions from fans globally
Fans warmly welcomed the author of the series back after an extended break, showing enthusiasm and showering him with concern and well wishes.
The announcement of the return of the Tower of God webtoon was made on the platform's social media pages, and fans were quick to share the news. Many expressed their excitement on Twitter and other social media platforms, with some fans even stating that they had been waiting for this moment for a long time. Tower of God has a large and dedicated fanbase, both in Korea and around the world, and the return of the webtoon has been highly anticipated.
Tower of God anime adaptation
Tower of God also got an anime adaptation, which aired in the spring season of 2020. The anime was produced by Telecom Animation Film, and the second season is currently in the works.
About the Tower of God
First released in 2010 on Naver's Webtoon platform, Tower of God is a manhwa originating from Korea. It has since become one of the most popular webtoons in Korea, with a growing fanbase around the world. Tower of God received an official English translation in 2014 and has since been published on the Webtoon platform in English.
The return of the Tower of God webtoon is not the first time the series has gone on hiatus. The webtoon returned from its last hiatus in May of 2021, after a break that began in June 2020 due to the author's health issues. During that hiatus, fans eagerly awaited the return of the webtoon and were thrilled to see it back in action.
Disclaimer: Except the headline and synopsis, this story has been taken from the HT News Service.