J-Hope all set to release his solo single, "On the street" before his military enlistment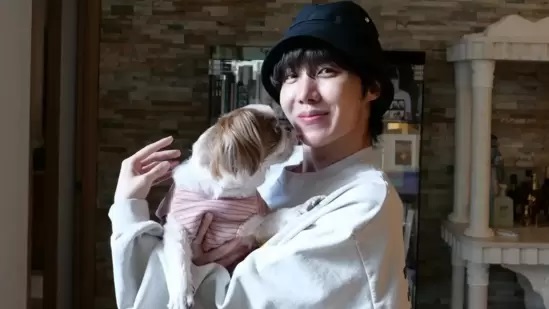 J-Hope of BTS is ready with his solo single, " On the street" which would refer to "roots".
BTS agency BigHit Music has announced that group member J-Hope will release a solo single On The Street. Taking to the fan community forum Weverse on Sunday evening, BigHit Music issued a statement sharing details of the release of the song. The statement also said that On The Street refers to J-Hope's 'roots, street dance, from which his dream to become an artist began'.
Bighit's statement
The statement read, "Hello, This is Bighit Music. We are happy to inform you that BTS member J-Hope will be releasing a solo single On The Street. J-Hope wrote the track to share his candid feelings toward his fans. The title On The Street refers to J-Hope's roots—street dance—from which his dream to become an artist began, and the path the artist and fans will continue to walk together.
It also added, "We hope that J-Hope's On The Street serves as a meaningful gift to everyone who supports the artist. Please look forward to J-Hope's new song. Release date and time: 2 pm, Friday, March 3, 2023 (KST)." In India, the song will release at 10.30 am.
Reactions on Twitter
Reacting to the announcement, BTS ARMY shared posts on Twitter. A person tweeted, "Does it mean each of the tannies will be writing at least one song dedicated to ARMYs before they leave because Jin's astronaut and now Hobi's on the street? OMG my heart." "I knew it. When he said he will give us a gift before going, I knew it would be a song," read a comment.
A person wrote, "They be toying with my heart like there's no tomorrow. I need a break from 'Hello, This is BIGHIT MUSIC'." "This is probably what Hobi meant when he said 'last present before enlistment'," a Twitter user said. "Oh, man. The beginning of March is gonna be rough, isn't it?" posted another fan.
J-Hope to enlist in Army
Earlier, in the day BigHit Music confirmed that J-Hope has started his military enlistment process. In a statement posted on Weverse, the agency said the singer has applied for "the termination of his enlistment postponement". "We would like to inform our fans that j-hope has initiated the military enlistment process by applying for the termination of his enlistment postponement," the statement read.
BigHit Music said further updates will be shared with the ARMY– the fan group of BTS–in due course. "We ask you for your continued love and support for j-hope until he completes his military service and safely returns. Our company will spare no effort in providing support for our artist," the agency added.
Jin was the first member of the boy group to be enlisted in the military. He began his 18 months of mandatory military service at a front-line South Korean boot camp in December. Disney+ Hotstar recently released the documentary J-Hope In the Box to detail his journey of producing his first official solo album Jack In The Box.
Disclaimer: Except the headline and synopsis, this story has been taken from the HT News Service.