Ahead of International Dance Day, groove with the energy of these dance movies on OTT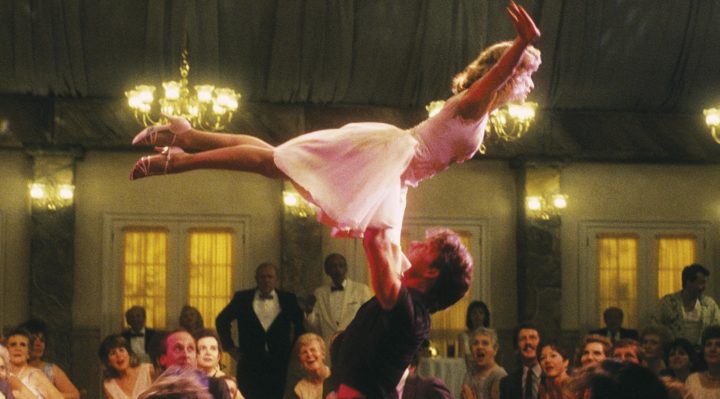 Dance is all about energy, expression, and creativity. Our movies have successfully captured the spirit of dance in some memorable movies. So, here is our list of dance movies you can enjoy on OTT.
Dirty Dancing – Prime Video
After over three decades, Dirty Dancing still holds the top spot in the galaxy of iconic films, propelled by Patrick Swayze as Johnny Castle and Jennifer Grey as Frances "Baby" Houseman, who became household names, Oscar-winning music, and unforgettable choreography. It is the story of Frances Houseman, also known as Baby, a charming middle-class adolescent who discovers her adult identity through her first relationship with Johnny Castle, the hotel's dancing instructor (Patrick Swayze). Dirty Dancing continues to receive praise from viewers, reviewers, and film societies today. Watch it for the finale dance, which will take your breath away and give you the "Time of your life."
Street Dancer – Prime Video
Sehej (Varun) and Inayat (Shraddha) are bitter opponents and the leaders of the dance groups Street Dancers and Rule Breakers, respectively. They also fiercely support the cricket teams of their respective countries. Even though they both have a natural passion for dance, they constantly strive to beat one another in Ground Zero, the biggest dance competition in the world. The story's central theme is how their animosity fades, and they discover a greater cause to dance passionately to "express, not to impress.". Dance is the movie's central theme, and if you are an ardent dance movie lover, you will love the jumps, flips and complex choreographies in this one. Check out the latest Bollywood gossips on Watcho
Any Body Can Dance (ABCD) – Netflix
Remo D'Souza gave us what India had been waiting for a long time, a dance movie dedicated to this art form. He meticulously supervised every scene, whether it was the tense police chase scene involving the angry chor or the magnificent rain dance routine. The movie is India's answer to Step Up and succeeds in giving us a fun movie that will have you tapping your feet the entire time and features some of the best dancers in the country. Prabhudeva portrays the protagonist, Vishnu, a talented dance instructor expelled from Mumbai's premier institution. With little to lose, Vishnu gathers a variety of street artists for them to present themselves at Dance Dil Se, India's top dance competition. Watch it for its captivating appearances and enthusiastically performed, magnificent dancing scenes! Go applaud for mesmerising talent.
Munna Michael – ZEE5
A baby is found in a garbage bin by Michael (Ronit Roy), a supporting dancer in movies, who takes the child home and raises him as his son. As the youngster grows and becomes Munna Michael (Tiger Shroff), he adopts Michael Jackson's dancing style and, like his father, develops a fervent admiration for the late singer. He makes a fortune by winning dance bets at bars, but after one such challenge, Mumbai's bars forbid him from returning. So he travels to Delhi for his father's health treatment, where he encounters Mahender Fauji (Nawazuddin Siddiqui), a notorious criminal and hotelier. Munna grudgingly agrees to Mahender's request to teach him how to dance within 30 days in exchange for payment. He becomes close friends with Mahender after saving him from an attempted murder, and Mahender reveals his motivation for learning to dance: he is in love with club performer Dipika (Nidhhi Agerwal) and wants to win over her. However, when Munna sees her, he also begins to fall for her, which complicates matters for everyone. If you are a Tiger Shroff's dancing fan, the movie has loads of that.