Following her breakup with partner Alev Aydin, Halsey files for full physical custody of her kid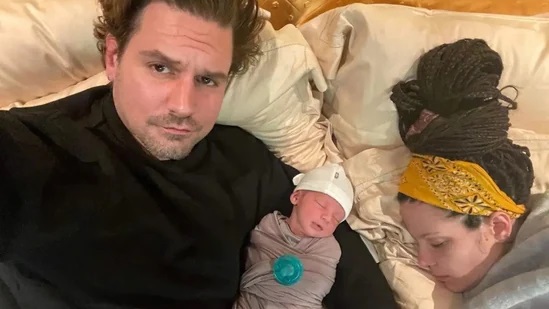 Prior to their relationship, producers Aydin and Halsey were rumoured to be dating. In March 2019, they were first spotted together.
The American singer-songwriter, Halsey also known as Ashley Nicolette Frangipane, has split up with partner, Alev Aydin, and has filed for full physical custody of her son, Ender, according to court documents.
Halsey is seeking full physical custody of her son, Ender
The court documents show that the "Without Me" singer, 28, filed for full physical custody of their 21-month-old son on April 5. However, the docs also state that Halsey-who uses "they/them" pronouns-is seeking joint legal custody, joint expenses, and visitation rights for her ex-boyfriend.
In January 2021, the "Ghost" singer announced her pregnancy and her relationship with the film producer, and their son was born six months later.
The "Bad at Love" performer shared her gratitude over Instagram for the "rare and euphoric birth" of her child, which she described as being "powered by love."
Aydin and Halsey got together in March 2019
Aydin, who is also a producer, had been linked to Halsey prior to their relationship, and they were seen together for the first time in March 2019 at Los Angeles Lakers game. While the news of their romance surprised many fans over social, the couple appeared to be happy and in love.
"Back when I did a very cool thing I'll prob never get to do again-massive thanks @iamhalsey for the courtside experience," Aydin captioned on social.
However, neither the New Jersey native nor Aydin have addressed their split on social media or in front of the press.
A Page Six insider confirmed that the duo is on good terms. "The split with them is totally amicable and they are co-parenting, they are going to raise their son together," the insider stated.
According to the insider, Halsey "just had to file that way" because they are going on a tour in the summer and this "formality" allows the performer to bring their song along with them.
Half a year prior to announcing their pregnancy, the Grammy nominee and Aydin got tattoos that matched. The tattoos had the word "seeds" written in each other's handwriting and were placed on their feet. Before giving birth, Halsey discussed their choice to keep their relationship under the paparazzi's radar.
"Nobody knew I was dating someone….As if people were entitled to an update, like 'I've met someone, we're going on dates, it's getting serious," the "Closer" singer expressed.
Halsey has previously shared about difficulties getting pregnant
Before giving birth, Halsey spoke openly about their difficulties with getting pregnant. The songwriter experienced a miscarriage five years prior to becoming a mother for the first time. She had to go through this heartbreaking experience right before performing on stage. "It's the angriest performance I've ever done in my life," she recalled in 2016.
Disclaimer: Except the headline and synopsis, this story has been taken from the HT News Service