Manoj Bajpayee addresses the reports regarding his net worth, which is speculated to be ₹170 crore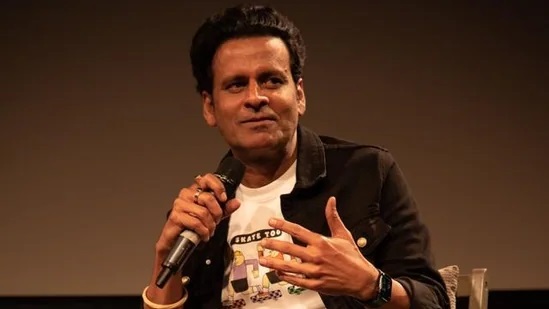 In a recent interview, Manoj Bajpayee was questioned about the alleged ₹170 crore net worth attributed to him. Here's how the actor responded with astonishment to the claims.
Manoj Bajpayee is being praised for his performance in the recently-released courtroom-drama Sirf Ek Bandaa Kaafi Hai. The actor, who is known for films such as Satya (1998), was asked about his net worth in a new interview. Manoj gave a shocked reaction to reports that claim he has a ₹170 crore net worth. Manoj has been acting in films for nearly three decades. He has also featured in web series such as Prime Video's The Family Man. While speaking about his net worth in a recent interview, Manoj said he had earned enough to secure a comfortable future for him, his wife Shabana Raza and their daughter Ava Nayla.
Manoj reaction to ₹170 crore net worth claims, says 'baap re baap'
In a recent interview with Aaj Tak, Manoj was asked about his net worth, and he reacted with shock on hearing it was reportedly around ₹170 crore. He said, "Baap re baap! Aligarh aur Gali Guleiyan karke? Bilkul nahi hai par haan itna zaroor hai bhagwan ki daya se ki mera aur meri patni ka budhapa ache se guzar jayega aur meri beti set ho jayegi (Oh my God! By doing films like Aligarh and Gali Guleiyan? Absolutely not! However, through the grace of God, I have enough for my wife and me to live comfortably and my daughter will be well looked after)."
Manoj, who hails from Bihar further said he still lives in the suburbs of Mumbai, unlike many other Bollywood celebs. He said, "Main south Mumbai ka nahi hoon, na Bandra ka hoon. Main abhi bhi Lokhandwala, Andheri mein rehta hun. Main hamesha kehta hoon ke main cinema, iss film industry ke beech mein nahi hun. Maine ye choose kiya tha ki main film industry ki boundary pe baitha hun. Ye mera chunav raha hai (I am not from south Mumbai or Bandra. I still live in Lokhandwala, Andheri. I have always said that I am not in the middle of this film industry. I am still sitting at the boundary and it is a choice I have made)."
Manoj's upcoming projects
Manoj Bajpayee was last seen in Sirf Ek Bandaa Kaafi Hai, which was released on May 23. Before that, the actor appeared alongside veteran actor Sharmila Tagore in Gulmohar, which came out in March this year. Manoj's upcoming projects include films such as Soup, Dispatch and Joram.
Disclaimer: Except the headline and synopsis, this story has been taken from the HT News Service