Monika Bhadoriya alleges a 'male-chauvinist' atmosphere on the sets of Taarak Mehta Ka Ooltah Chashmah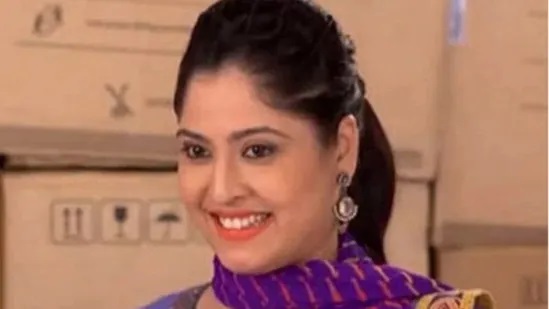 Actress Monika Bhadoriya from Taarak Mehta Ka Ooltah Chashmah remembers the predominantly male chauvinist atmosphere on the sets. It reportedly led her to discontinue the show.
Actor Monika Bhadoriya recently made some serious allegations against the makers of Taarak Mehta Ka Ooltah Chashmah. From not being paid her dues for months to torturing her and making things not clear in the contracts, Monika had a lot to say about the show. Amid this, she also said that she experienced a male-chauvinist environment on sets.
Many actors spoke aganist Taarak Mehta Ka Ooltah Chashmah
Monika Bhadoriya was seen in Taarak Mehta Ka Ooltah Chashmah (TMKOC) as Bawri, the love interest of Baga. The TV show has been receiving a lot of accusations ever since actor Jennifer Mistry Bansiwala accused the show producer Asir Modi of sexual harassment. Since then, several actors, including Monika, Shailesh Lodha, Disha Vakani and Priya Ahuja opened up about the show.
Monika Bhadoriya's statement
During a recent interview, Monika was asked if Taarak Mehta Ka Ooltah Chashmah had a male-chauvinistic environment on set. To this, the actor told Pinkvilla, "Yes, the environment on Taarak Mehta Ka Ooltah Chashmah sets has been male-chauvinistic. If I talk about it, a lot of people from Taarak Mehta will call me and tell me why did I talk about it. But yes, it's there, they support male chauvinistic environment."
"It is not only on Taarak Mehta Ka Ooltah Chashmah set, I have seen it at many places and it happens in the industry that female artists don't get good payment compared to their male co-actors. Sometimes female artists are called earlier on the sets, and male artists are called on time. So it happens a lot," she continued. Monika also said, "On the sets of Taarak Mehta, there are numerous aspects that one cannot compromise on. Even if one is ok to compromise on certain things, the male chauvinistic atmosphere on the sets is too much that it is hard for anyone to compromise."
In the same interview, Monika Bhadoriya said working on the show was torturous. She said she had suicidal thoughts during the same time. She also said that the environment of the show made her quit the show. The show premiered on 28 July 2008 and has been running successfully since.
Disclaimer: Except the headline and synopsis, this story has been taken from the HT News Service