Prepare for action as John Wick makes his exclusive arrival on Lionsgate Play on June 23rd, 2023, bringing a full arsenal of excitement.
"It wasn't just a puppy." Starting from the death of his puppy, John Wick finds himself at odds with the very world he once sought to leave. Backed into a corner with the assassin world gunning for him, John must successfully complete the High Table's challenge if he wishes to live mirno (peacefully). He gathers allies, suits up, and loads his guns as he prepares to complete the impossible. But will he truly find his freedom? With fans hungry for John Wick after a 4 years wait, Keanu Reeves gives them a taste of what's to come.
Keanu Reeves on what fans of the franchise will adore in John Wick: Chapter 4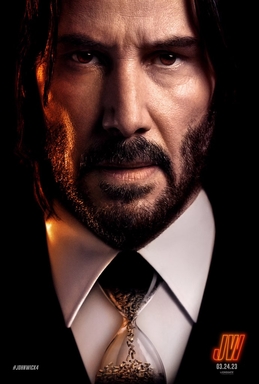 "If you enjoy the world building under John Wick, we have some really fun stuff in store. We have new characters, new levels of action for John Wick – the production design, the scale, the scope, a lot of big rooms, high ceilings, we're in Berlin, we're in Paris, we have amazing Thespians and costume design. There's other themes that are coming back from all different versions of all films. So there's stuff that you can recognize and then there's new things. We're trying to cook up a beautiful feast with multiple courses; and some nice wine. So, sit backseat on the big screen, eat some popcorn, and John Wick."
Official Synopsis: John Wick uncovers a path to defeating The High Table. But before he can earn his freedom, Wick must face off against a new enemy with powerful alliances across the globe and forces that turn old friends into foes
Watch John Wick: Chapter 4 on Watcho
Now you can enjoy John Wick: Chapter 4 and other Liongate Play content including Premieres, billion-dollar Franchise Movies, and binge-worthy Box Sets on Watcho. Subscribe to Watcho Max plan in just 299 rupees per month and enjoy 12 popular apps in one single plan.
So, sit back and enjoy with Watcho Max.
YT Trailer