Post-divorce, Rajeev Sen hopes for a reconciliation stating 'Charu Asopa and I can get back together again'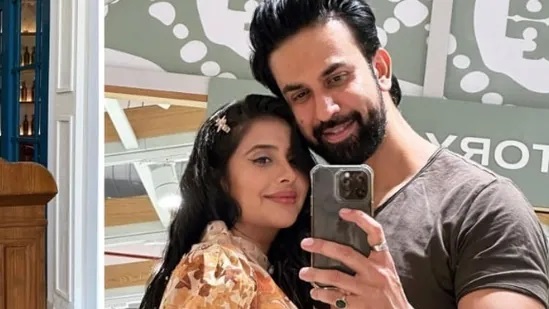 Finally divorced, Charu Asopa and Rajeev Sen intend to co-parent their daughter. However, Rajeev has stated that he hopes to reunited with Charu again.
Just a few days after their divorce was finalised, Rajeev Sen has expressed hopes to be reunited with ex-wife Charu Asopa. In a new interview, the former couple talked about co-parenting their daughter Zianna and remaining friends despite the separation and divorce.
TV actors Charu and Rajeev got married in June 2019. They separated several times, issued statements against each other and then reunited several times before their divorce was finalised. They even accused each other of cheating. Soon, they reunited briefly and later announced separation once again.
Charu confirmed their divorce
Charu told ETimes in an interview, "Yes, Rajeev and I are officially divorced now and will continue to co-parent Zianna to the best of our abilities. We are cordial and shall continue to be so. Friendship on a certain level remains, which I believe is needed when a child is involved in the equation. Rajeev and I will always wish well for each other."
Rajeev hopes of reuniting with Charu
"Love does not end when it comes to my daughter. Charu and I will remain cordial, and having each other's support for our daughter will be our highest priority. As a father, giving her my maximum time is more important to me, and so is Charu's well-being. My love & unconditional support will always be there for her. I also hope someday Charu and I can get back together again," Rajeev added.
Charu had earlier said that he'd remain cordial with Rajeev despite everything, for their daughter Zianna's sake. "Zianna ke liye (for her) I want to work very hard, earn a lot of money and give her a wonderful life… When Ziana grows up, she shouldn't feel like she's in a tight spot because her parents don't talk to each other. I don't want to make things difficult for her. Sometimes, things get difficult for me, but main apni beti ke liye itna toh kar hi sakti hun (I can do that for my daughter)."
Charu & Rajeev's upcoming projects
Most recently, Rajeev Sen produced a short film titled Hasrat and also featured in it. He is Bollywood star Sushmita Sen's brother. He was also offered Bigg Boss but he turned it down.
Charu Asopa is known for portraying the role of Revati in the popular mythological show Devon Ke Dev… Mahadev Akhati Pari in the TV series Baalveer, Preeti in the TV series Mere Angne Mein, and Piyali in the TV show Jiji Maa.
Disclaimer: Except the headline and synopsis, this story has been taken from the HT News Service