Jennifer Lopez discussed her initial breakup with current husband Ben Affleck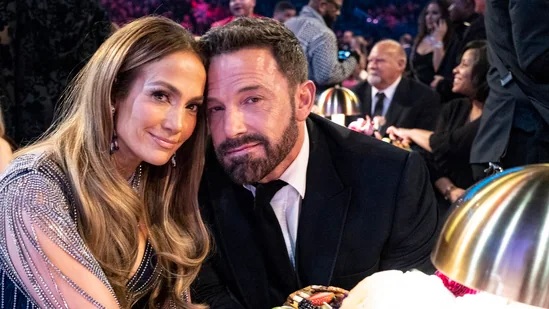 Last year, while promoting her romantic comedy "Marry Me," Jennifer Lopez opened up about reuniting with Ben Affleck after a two-decade-long split.
Jennifer Lopez turns 54 today. The Oscar-winning actor and singer married actor and director Ben Affleck, 50, last year after their much-discussed reunion as a couple 20 years after their initial split. Their reunion is widely recognised as 'Bennifer 2.0.'
However, both Jennifer and Ben have mostly kept their relationship under wraps. They first started dating in 2001 on the sets of the film Gigli when Jennifer was still married to Cris Judd. After Jennifer's divorce, she got engaged with Ben in 2002. However, the two parted ways in 2004.
Jennifer's thoughts about Bennifer 2.0
When there were reports of Jennifer and Ben rekindling their romance after the COVID-19 pandemic in 2022, she finally confirmed the news in an interview to People ahead of the release of her romantic comedy Marry Me, also starring Owen Wilson.
"It's a beautiful love story that we got a second chance. "Before we kind of put [our relationship] out there and we were naïve and it got a little trampled. We both were like, 'Wow, we're so happy and we don't want any of that to come into play again.' We're older now, we're smarter, we have more experience, we're at different places in our lives, we have kids now, and we have to be very conscious of those things. We're so protective because it is such a beautiful time for all of us," Jennifer said in the interview, explaining how Bennifer 2.0 is different from when they first got engaged in early 2000s.
Jennifer on Ben Affleck
The couple split in early 2000s because Ben was reportedly uncomfortable with the public scrutiny around their relationship and impending marriage. However, in the interview to People, Jennifer explained how Ben has evolved over the years.
"I'm so proud of the him, I'm so proud of the man he's become that I've watched from afar. Being honest with each other, being loving, that's just the basis of everything. I feel like he's at a place in his life where — just like how I feel about myself — it's been a journey of learning yourself and figuring yourself out, getting to a place where you feel really good on your own and who you are so you can be in a happy, healthy relationship," said Jennifer.
Disclaimer: Except for the headline and synopsis, this story has been taken from the HT News Service