Margot Robbie doubted Mattel's approval for the Barbie project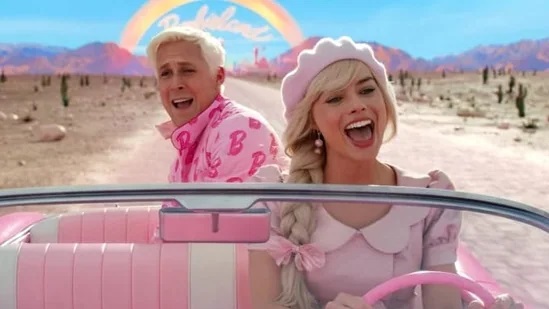 Margot Robbie is set to portray the iconic doll Barbie in an upcoming and highly anticipated film by Greta Gerwig. She has openly discussed the challenges faced by the production.
Hollywood actor Margot Robbie had initially claimed that while she was bowled over by the script of Barbie, Greta Gerwig's film on Mattel's iconic dolls, she never thought they'd actually get down to filming it.
Margot on how she believed Barbie wouldn't be made
"When I read the script, I thought, 'This is genius and they're never let us going to make it. What a shame it's totally going to go to waste.' Just because it's not just that the movie is unexpected, but Greta pushes it in a direction I didn't think they'd let us go in. A big part of that was in acknowledging what people found problematic about Barbie, and also what people love about Barbie," Margot Robbie said in an interview with Fandango.
"Plus, there is a Mattel CEO character in the film. There are a lot of jokes. So I just thought they won't let us make it," added Margot.
Margot Robbie wanted to cast Gal Gadot
In a recent interview, Margot Robbie had revealed she originally wanted Gal Gadot to star in the Barbie movie. In an interview with British Vogue, Margot said she envisioned Gal as a Barbie in the Greta Gerwig-directed movie, but Gal wasn't available at the time.
Explaining why Gal was a top casting choice for the film, Margot said, "Gal Gadot is Barbie energy… Because Gal Gadot is so impossibly beautiful, but you don't hate her for being that beautiful because she's so genuinely sincere, and she's so enthusiastically kind, that it's almost dorky. It's like right before being a dork."
More about Barbie
Based on the popular Mattel fashion dolls, Barbie is a fantasy comedy film directed by Greta and co-written by her husband Noah Baumbach. It stars Margot Robbie in the titular role and Ryan Gosling as Ken, along with popstar Dua Lipa, Simu Liu, and Will Ferrell. It's narrated by Helen Mirren, produced by Warner Bros and will clash with Christopher Nolan's Oppenheimer in cinemas on July 23.
Disclaimer: Except the headline and synopsis, this story has been taken from the HT News Service