Kafas Review: Lack of conviction evident in a show about child abuse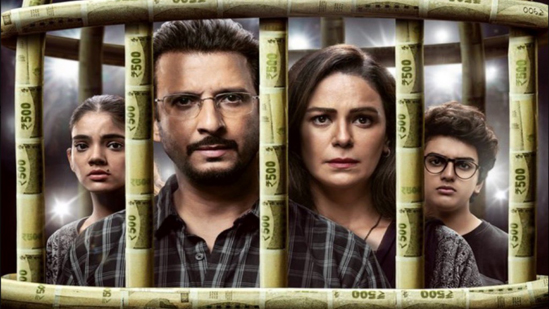 'Kafas', starring Sharman Joshi and Mona Singh, is a televised adaptation of Dark Money that addresses the highly sensitive issue of child sexual harassment. Unfortunately, the series veers towards excessive melodrama, failing to effectively convey the essential elements of depth, sensitivity, and emotional resonance.
Synopsis
The show "Kafas" opens with Sunny, a young actor struggling with a horrible event on the set of his movie "Superdad," which he makes with the current top star Vikram. The innocent youngster tells his parents, Raghav and Seema, that his powerful senior has frequently assaulted him. To support his assertion, he has a cellphone video. When the actor's parents bring a lawsuit against him, his attorneys give them compensation and a non-disclosure agreement that forbids them from speaking about the incident in any public setting. The parents accept the compensation since they are in a tight financial situation and want to provide their children with the best possible future. But the shame of failing their son weighs heavy on their conscience.
Review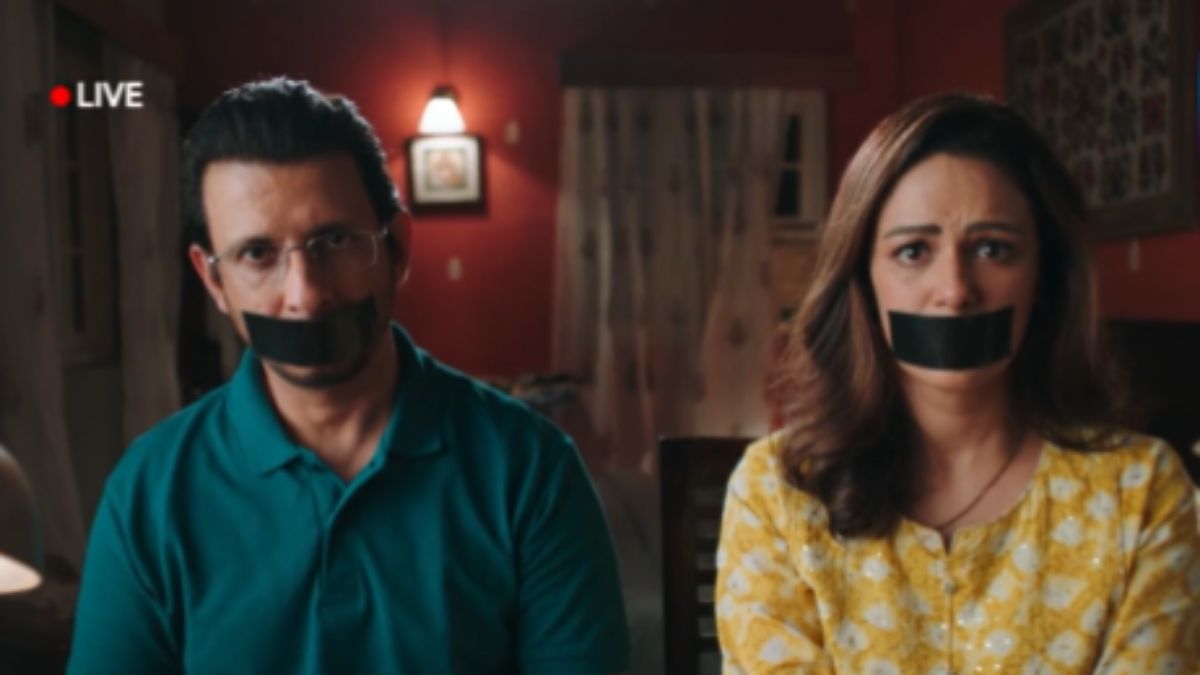 'Kafas' is a remake of the British television drama 'Dark Money,' which centres on a family dealing with the child abuse committed by a well-known film producer. Despite adhering to its slogan, "Nahi Bol Paynege, Paise Liye Hai" (Won't Speak, Bought with Money), "Kafas" fails to successfully deliver its intended message, as if the authors themselves were confined. Unfortunately, the series lacks the requisite depth and complexity even in its darker portions, failing to elicit any judgement or emotional response towards the characters caught up in this chaotic web of guilt and sorrow.
'Kafas' explores how wealth and power are intertwined and affect one's moral compass and aspirations, posing important issues. It challenges the middle class, who harbour aspirations but must confront the harsh reality that a lavish lifestyle is frequently out of reach, particularly for those who are caught in the middle. The show makes viewers consider if they would cave if given a chance to achieve their goals at the expense of taking hush money in the face of child abuse. Can you actually achieve your goals in a life you bought with a cheque, or does it eventually leave you feeling empty? Unfortunately, the series' execution falls short, reducing these thought-provoking ideas to just conceptual thoughts.
The flaws in "Kafas" make us want to watch the original programme from which it is adapted even more. When goals are set, seeing things deviate from them is disappointing.
Kafas' inability to elicit the desired emotional response from viewers is mostly caused by the absence of likeable characters and a cursory examination of the central problem. The six-episode series fragments and goes into a number of different areas rather than diving deeply into the family's emotional fracture. It deflects attention from Raghav's personal struggles with his confrontational son (played by Araham Sawant) and ex-wife (played by Mona Wasu), Shreya's troubled relationship with her boyfriend (played by Ishank Saluja), Sunny's friendship with Agastya, and Vikram's son who bullies people (played by Ethan). It also highlights the affluent group they hang out with.
Sharman Joshi and Mona Singh's inclusion in the show appears to have been motivated by their current public perception. However, their performances need to have the requisite depth and come across as mechanical. While the dialogue and writing can be partially blamed for the flaws, the actors themselves fall short in elevating their roles. Unfortunately, the series' attraction is further diminished by the onset of boredom by the time you reach the fourth episode.
Kafas' identity crisis is its main problem; it tries to cover a variety of topics but finds it difficult to do so successfully. It tries to put predators, leeches, and paedophiles—among other dark parts of the film business—in its proper perspective. It addresses both the painful effects of child sexual abuse and the moral problems encountered by middle-class parents who want to succeed while still keeping their relationships with their kids. Unfortunately, the execution is inadequate and leaves the viewer feeling hollow. It falls into the even worse category of offering absolutely no substance, failing even to reach the level of being "so bad it's good". Even a clever advertising campaign would have produced better results!
Verdict
'Kafas' presents itself as a missed chance, leaving viewers with unfulfilled potential. While it may be worth giving it a chance, it's advisable not to set high expectations.
Official Trailer: