Happiness for Beginners: Premiere Dates, Time, Trailer, Plot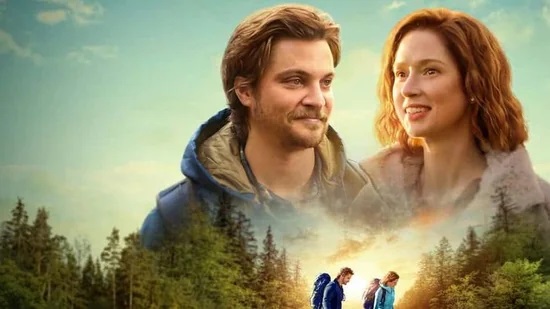 "Netflix announces the premiere date of "Happiness for Beginners," a romantic comedy featuring Ellie Kemper, scheduled for July 27th, 2023."
Netflix has officially announced the release date for their new romantic comedy movie, "Happiness for Beginners," starring the talented Ellie Kemper. For those who admire Kemper's previous work, like "The Unbreakable Kimmy Schmidt," this news will undoubtedly bring joy, as they can witness her in this thrilling Netflix original film in late July of 2023. Let's now explore the details we currently have about this eagerly awaited movie.
Inspired from Katherine Center's bestselling novels
"Happy for Beginners," a romantic comedy, is Vicky Wright's creation, as she wrote, directed, and produced it. Inspired by Katherine Center's bestselling novels like "Things You Save in a Fire," "How to Walk Away," and "What You Wish For," the film guarantees an unforgettable and heartwarming experience with Center's storytelling and Wright's imaginative direction.
Release Date Revealed
Netflix's much-awaited movie, "Happiness for Beginners," finally has a release date! Fans worldwide can enjoy the rom-com on July 27th, 2023, as part of the streaming giant's exciting summer lineup. Mark your calendars for this unforgettable experience and get ready to enjoy the show!
About the Happiness for Beginners
Ellie Kemper plays Helen Carpenter, a 32-year-old woman who recently got divorced, in the movie "Happiness for Beginners." At first, Helen is not sure about it, but she decides to join a wilderness survival course because her younger brother insists. She gets more worried when she finds out her brother's best friend, who she finds irritating, will also be there. Despite her doubts, as Helen starts this unexpected journey, viewers can enjoy a mix of funny moments, romance, and personal growth that will make them happy.
'Happiness for Beginners releasing on Netflix
Romantic comedy fans and Ellie Kemper enthusiasts can look forward to the upcoming release of "Happiness for Beginners" on Netflix. With a talented cast, a captivating storyline, and a team of skilled creators, this film promises to be a delightful addition to Netflix's original content. Get ready for a heartwarming and entertaining journey as "Happiness for Beginners" premieres worldwide on July 27th, 2023.
Disclaimer: Except for the headline and synopsis, this story has been taken from the HT News Service