Celebrating Sanjay Dutt's Journey through Gripping Drama and Timeless Comedy: 5 Iconic Films available on OTT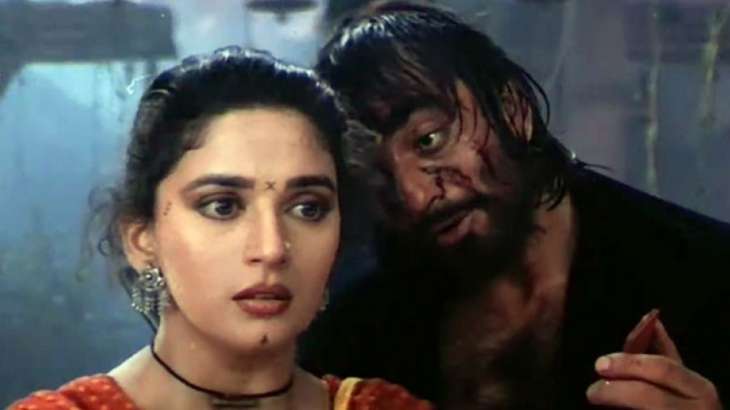 Sanjay Dutt, one of Bollywood's most versatile actors, has graced the silver screen with his extraordinary talent for several decades. From intense dramas to rib-tickling comedies, Dutt's repertoire is a treasure trove of cinematic brilliance that has left a lasting mark on Indian cinema. For fans looking to relive the magic of his performances, OTT platforms offer an opportunity to experience some of his best works. Let's take a nostalgic journey through Sanjay Dutt's some of the iconic movies available on OTT, featuring "Khal Nayak," "Saajan," "Haseena Maan Jayegi," "Rocky," and "Dhamaal."
Khal Nayak (1993)
Watch it on ZEE5
Directed by Subhash Ghai, "Khal Nayak" is a gripping crime thriller that showcases Sanjay Dutt in the role of Ballu, a notorious criminal on the run. His powerful portrayal of a conflicted and complex character earned him widespread acclaim and made Ballu an unforgettable antagonist in Bollywood history. The film's iconic song "Nayak Nahi Khalnayak Hoon Main" remains etched in the memory of every Hindi cinema enthusiast.
2. Saajan (1991):
Watch it on Prime Video
"Saajan" is a timeless romantic drama that features Sanjay Dutt in the role of Aman, a poet who finds himself entangled in a love triangle. Directed by Lawrence D'Souza, the film beautifully captures the complexities of love, friendship, and sacrifice. Dutt's endearing portrayal of Aman, alongside stellar performances by Salman Khan and Madhuri Dixit, adds a magical touch to this classic tale of love and longing.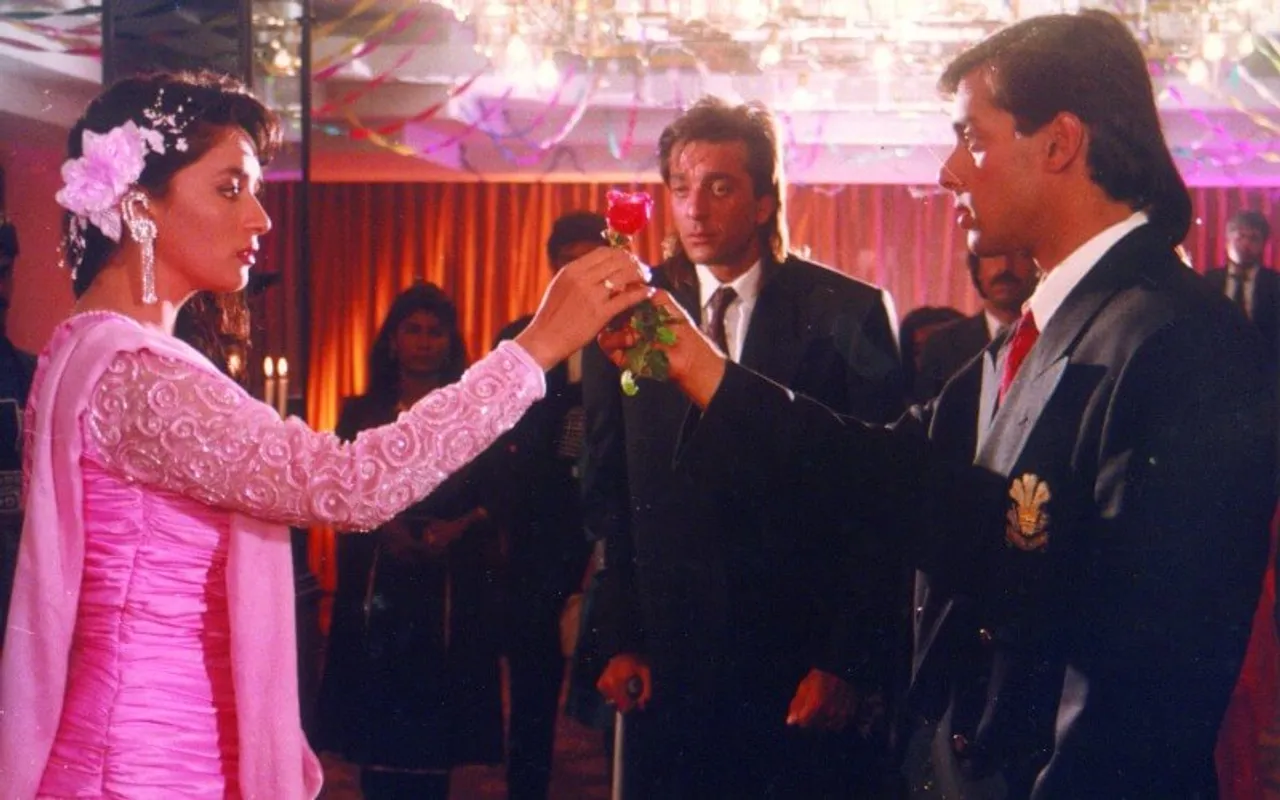 3. Haseena Maan Jayegi (1999)
Watch it on ZEE5
This lighthearted comedy directed by David Dhawan sees Sanjay Dutt essaying the role of Sonu, a mischievous man who finds himself in hilarious situations. "Haseena Maan Jayegi" boasts an ensemble cast and Dutt's impeccable comic timing brings an abundance of laughter to the screen. The film's amusing storyline and witty dialogues make it a perfect choice for those in search of light-hearted entertainment.
4. Rocky (1981)
Watch it on ZEE5
"Rocky" marked Sanjay Dutt's debut as a leading actor, and the film holds a special place in the hearts of his fans. Directed by Sanjay's father, Sunil Dutt, this musical romance showcases the actor's charm and potential right from the start. Sanjay's portrayal of Rocky, a man determined to prove his innocence, adds emotional depth to the film, making it an essential watch for those who want to witness the beginning of a superstar's journey.
5. Dhamaal (2007)
Watch it on ZEE5
"Dhamaal" is a rib-tickling comedy that follows the adventures of four friends on a quest to find a hidden treasure. Sanjay Dutt, along with a talented ensemble cast, delivers a laugh riot with his impeccable comic timing and quirky character portrayal. Directed by Indra Kumar, the film's slapstick humor and witty dialogues make it a favourite among audiences of all ages.
Sanjay Dutt's filmography is a testament to his versatility as an actor, and these movies represent some of his most remarkable works. As these timeless classics are now available on various OTT platforms, fans and cinephiles have the perfect opportunity to revisit the magic of Sanjay Dutt's performances and celebrate the extraordinary journey of one of Bollywood's most beloved actors. So, grab your popcorn, sit back, and indulge in a cinematic treat as you explore the diverse range of emotions that Sanjay Dutt has effortlessly brought to the screen in years.