Talented, versatile, and a true icon of Indian cinema, Shabana Azmi has graced the silver screen for over four decades, leaving an indelible mark on the industry. Known for her precise acting skills and her ability to bring life to complex characters, Shabana Azmi is a force to be reckoned with in the world of Indian cinema. In this article, we celebrate her remarkable talent by revisiting five of her memorable films, all available on popular streaming platforms like Disney+ Hotstar, Amazon Prime, YouTube, and more.
"Ankur" (Available on YouTube)
"Ankur" marked Shabana Azmi's debut in Indian cinema and earned her the National Film Award for Best Actress. Directed by Shyam Benegal, this film explores the plight of a rural woman who becomes embroiled in a complex web of emotions and societal norms. Shabana Azmi's raw and authentic portrayal of the character Saru is a testament to her incredible talent, making "Ankur" a classic that continues to resonate with audiences.
"Masoom" (Available on Prime Video)
"Masoom" is a heartwarming tale of love, forgiveness, and family bonds. Shabana Azmi plays the role of Indu, a loving and understanding wife who grapples with her husband's past. Her nuanced performance in "Masoom" beautifully captures the emotional turmoil and strength of her character. The film, directed by Shekhar Kapur, is a timeless gem that showcases Shabana Azmi's ability to portray complex emotions with grace.
" Neerja" (Available on Disney+ Hotstar)
"Neerja" is a heart-wrenching biographical drama that revolves around the tragic hijacking of Pan Am Flight 73 in 1986. Shabana Azmi's portrayal of Rama Bhanot, the mother of the brave flight attendant Neerja Bhanot, is nothing short of extraordinary. Her performance as a grieving mother seeking justice for her daughter is both powerful and deeply moving. Shabana Azmi's ability to convey the depth of a mother's love and anguish makes "Neerja" a must-watch.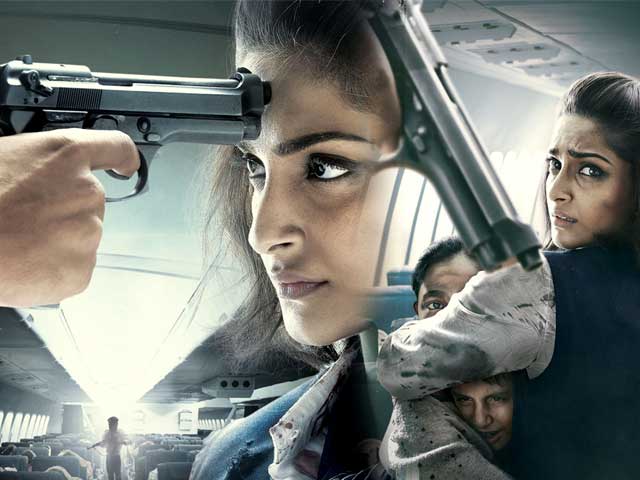 "Dus Kahaniyaan" (Available on Prime Video)
"Dus Kahaniyaan" is an anthology film that showcases ten different stories, each with its unique flavor and characters. Shabana Azmi's segment, titled "Rice Plate" explores the complexities of communal harmony in a diverse society. Her portrayal of an elderly woman trying to bridge cultural divides is both thought-provoking and heartwarming. Shabana Azmi's performance adds depth and nuance to an already engaging narrative.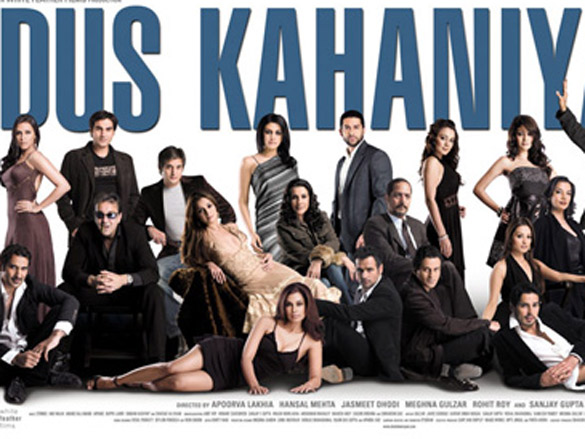 "Rocky Aur Rani Ki Prem Kahani" (Available on Prime Video)
Shabana Azmi's latest venture, "Rocky Aur Rani Ki Prem Kahani," directed by Karan Johar, showcases her timeless charm and acting finesse. In this romantic drama, she shares the screen with the legendary Dharmendra. Shabana effortlessly embodies the character of Jamini Chatterjee, Rani Chatterjee's (Alia Bhatt) grandmother and her performance with hard-hitting dialogue adds depth to the emotional fabric of the film. Her presence in the film is a reminder of her enduring appeal and her ability to bring authenticity to any role she takes on. "Rocky Aur Rani Ki Prem Kahani" is another feather in Shabana Azmi's cap.
Shabana Azmi's illustrious career is a testament to her unmatched talent and dedication to the craft of acting. Her unique ability to breathe life into diverse characters and deliver memorable performances has made her a beloved figure in Indian cinema. Whether it's her early works like "Ankur" or her recent appearances in films like "Neerja" and "Rocky Aur Rani Ki Prem Kahani," Shabana Azmi continues to captivate audiences with her matchless acting skills. As we revisit these five remarkable films available on various streaming platforms, we celebrate the enduring legacy of a true cinematic icon.