Gagan Dev Riar stuns audiences with his portrayal of Abdul Karim Telgi, stepping back into the shoes of the mastermind behind India's most colossal illegal stamp paper scam. Under the direction of Tushar Hiranandani, the SonyLIV series unfolds a gripping narrative inspired by true events.
Synopsis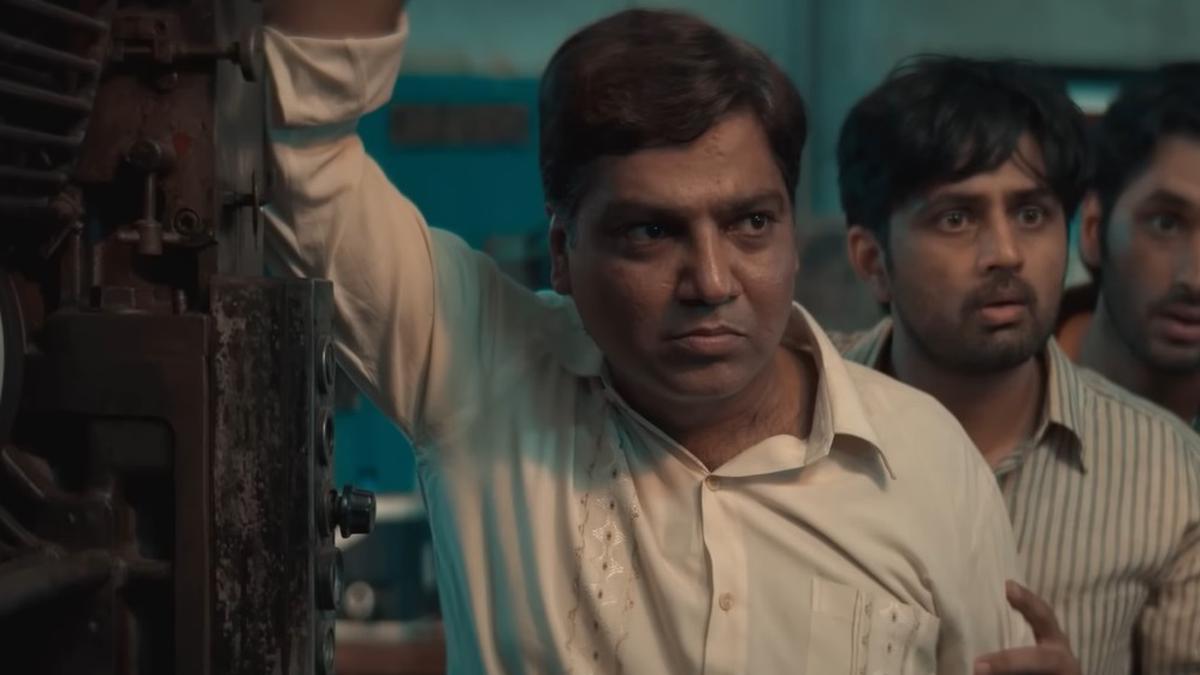 Scam 2003 Part 2 resumes the gripping saga right where Part 1 left off, thrusting us back into the whirlwind world of Abdul Telgi Karim's unstoppable and scandalous exploits. However, this time, the curtains have been drawn back, revealing Telgi's nefarious deeds to the authorities. The magnitude of Telgi's scam has finally been comprehended, and the race to thwart his operations and bring him to justice is on. But it's far from a straightforward task. Capturing someone who manipulated countless individuals with a simple piece of paper proves to be an intricate challenge—raising the stakes and the tension in this high-stakes pursuit for truth and accountability.
Review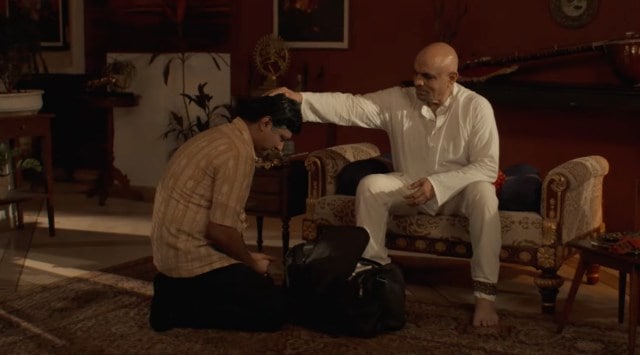 Abdul Karim Telgi, portrayed by Gagan Dev Riar, transcended from a humble fruit seller on a train to one of India's most infamous scam artists, painting a truly captivating life story. Unlike the stereotypical flashy fraudsters, Telgi didn't flaunt his success even as the mastermind behind a multi-crore scam. His unassuming appearance concealed the enormity of his deceptive prowess, making it hard for anyone to believe he orchestrated such a colossal con.
Showrunner Hansal Mehta, renowned for the triumphant 'Scam 1992: The Hansal Mehta Story', comprehends the pivotal significance of casting. Much like Pratik Gandhi's meteoric rise after portraying Harshad Mehta in 'Scam 1992', Gagan Dev Riar appears poised for a breakthrough. Riar not only strikingly resembles the real Telgi but also flawlessly captures every subtle nuance of his character, even the Hyderabadi dialect. Director Tushar Hiranandani deserves accolades for extracting an outstanding performance from Riar, while casting director Mukesh Chhabra's eye for talent shines through in this remarkable discovery.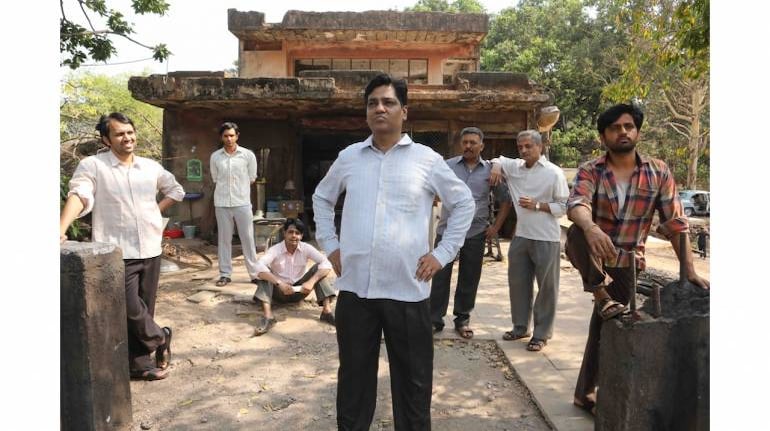 Telgi's narrative kicks off with his infamous narco-analysis test, spiraling into a retrospective journey from a hustler in Khanapur, Karnataka, to the promising city of Mumbai. The show meticulously peels back the layers of Telgi's life, painting a vivid picture of the events that led to the stamp paper scam. Hiranandani, alongside writers Kedar Patankar and Kiran Yagnopavit, crafts a narrative rich in tension and unpredictability, paving the way for Telgi's criminal triumph. However, in the initial two episodes that this review reflects upon, only brief glimpses into Telgi's personal life are offered, leaving anticipation for a more extensive exploration in subsequent episodes.
At times, the depiction of Telgi's scams appears overly convenient and oversimplified, particularly in how effortlessly he manipulates bureaucrats, politicians, and criminals alike. Despite facing setbacks such as recurring jail time and significant health issues, Telgi's bold defiance against the law continues to ensnare him in further trouble. As the series introduces a multitude of characters, it delves into the intricate complexities of crime, ultimately highlighting the age-old lesson that crime never truly reaps rewards.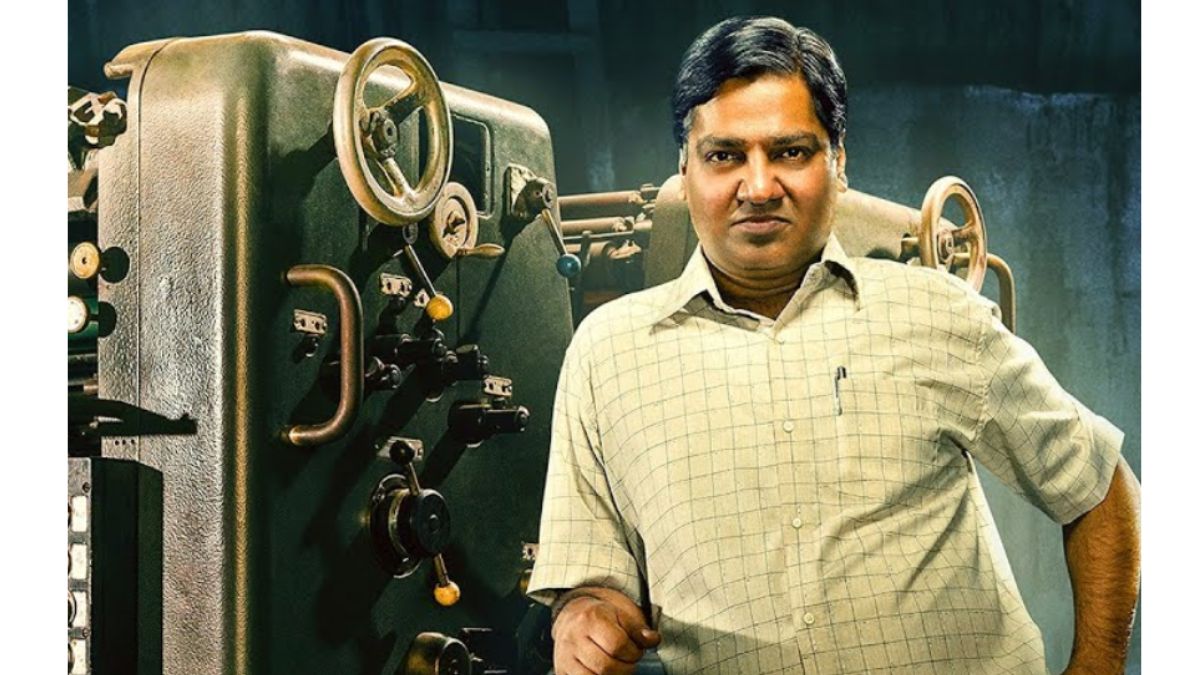 The creators skillfully resurrect the essence of 1990s Mumbai, a time void of mobile phones and social media, portraying a simpler yet fascinating era. The show's timeline inherently radiates a nostalgic and distinct charm. However, in comparison to 'Scam 1992,' the storytelling in 'Scam 2003' seems slightly disjointed due to the abrupt transitions in Telgi's character development, veering from contentment to perilously ambitious pursuits. His rupture of friendship with Kaushal Jhaveri (portrayed by Hemang Vyas), a small-time con artist from Gujarat, seems rushed, although Vyas delivers a stellar performance as the outspoken Gujarati vendor who ignites Telgi's aspirations.
Achint Thakkar's vibrant beats from the Scam resonate effectively here, accentuated by the music composed by Ishaan Chhabra. The source material for this series has lingered in the public eye for decades, yet despite its extensive scope, a dedicated show or film on the stamp paper scam had not been explored until now. Similar to the previous 'Scam' series, Hansal Mehta once again imprints his distinct signature, furthering his legacy of portraying intricate scams with finesse.
Verdict
While presenting minor inconsistencies, Scam 2003: The Telgi Story perseveres as a riveting drama, shedding light on Telgi's deceit at the hands of the powerful. Gagan Dev Riar's performance throughout the series stands as a beacon, rendering it a captivating choice for enthusiasts of true-crime narratives.
Official Trailer