Sameer Khakhar, Khopdi of classic "Nukaad" passed away at age 71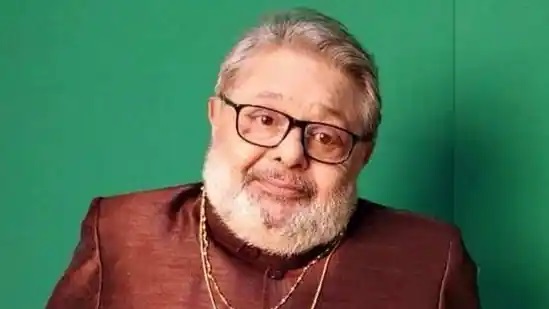 Sameer Khakhar of the Nukkad fame passed away from multiple organ failure on Wednesday, his family revealed. The veteran actor was 71.
Veteran actor Sameer Khakhar, best known for his roles in TV shows such as Nukkad, died on Wednesday, his brother Ganesh Khakhar confirmed the news. Sameer, who was seen in Salman Khan's film Jai Ho, died due to multiple organ failure. According to a report, Sameer also suffered from respiratory issues and urinary issues. He was 71.
Family confirmed the news
On Wednesday, news agency PTI tweeted, "Veteran actor Sameer Khakhar, best known for his roles in TV shows such as Nukkad and Circus, has passed away at age 71 due to multiple organ failure, says his younger brother Ganesh Khakhar." Sameer Khakhar's cousin brother Ganesh Khakhar said in an interview to ETimes, "He was suffering from respiratory issues, then he went to sleep and went unconscious. We called the doctor and he suggested that we admit him in the hospital. His heart was not working properly and had urinary issues too. He was kept on ventilator, gradually he collapsed at 4:30 am this morning."
Sameer Khakhar died at MM Hospital, in Mumbai's Borivali, where he was admitted, added the report. Sameer's funeral will reportedly be held on Wednesday morning at Babhai naka crematorium, Borivali.
Hansal Mehta's Twitter post
Taking to Twitter, filmmaker Hansal Mehta shared pictures of Sameer and paid his tribute. He wrote, "For some reason I was nicknamed Khopdi in college after his iconic character in Nukkad. My closest friends from the time still call me Khopdi. But I guess it's time to say goodbye to the OG. Goodbye Sameer Khakhar. Thank you for the memories."
Sameer Khakhar had worked in both the TV and film industries. He was seen on shows such as Nukkad, Manorajan, Circus, Naya Nukkad, Shrimaan Shrimati, and Adaalat. He was last seen in Sanjivani with co-stars Surbhi Chandna and Namit Khanna. He was also a known name in Gujarati theatre.
Khakhar fondly known as Khopdi by audiences
Best known for playing Khopdi in Nukkad, Sameer Khakhar had said in a 2021 interview that he was on the lookout for good roles, which he said had stopped coming his way. In an interview with The Indian Express, he had said, "I do not want to sound sad and say I am not satisfied with how things are at the moment… However, I am really hoping that the quantum of work I am looking for, comes my way. I am eager to get in front of the camera."
Disclaimer: Except the headline and synopsis, this story has been taken from the HT News Service.