Ritesh Deshmukh has proved his mettle not just with great acting skills but as a director as well. But still, as an audience, you feel there is a bit missing towards the end.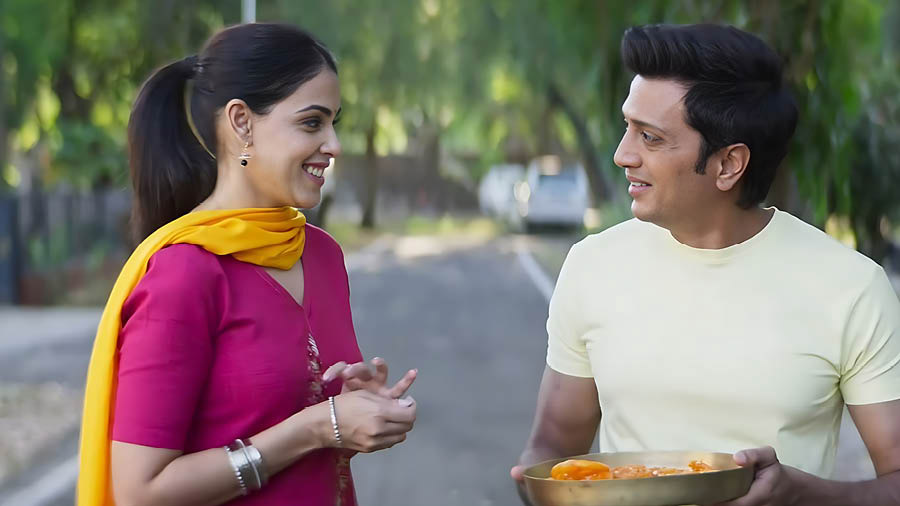 Synopsis
Satya (Riteish Deshmukh), a gifted cricketer awaiting good fortune to smile upon him so his career finally takes off, is the movie's focus. And when it occurs, he seizes the chance to his advantage. He is madly in love with Nisha (Jiya Shankar) when it comes to his romantic life, and the two finally become romantically involved. But Satya's dream of playing cricket is short-lived because he is falsely charged with match-fixing. After that Nisha also abandons him, he reaches his lowest point and turns to booze to dull his pain. However, despite everything, Shravani (Genelia D'Souza) chooses to wed him, and the tale of a one-sided love starts.
Review
Ved, a classic romantic story with masala, romance, sacrifices, and a bad guy (convincingly portrayed by Raviraj Kande) has its fair share of surprises and turns, is inspired by the Telugu film Majili, starring Naga Chaitanya and Samantha Ruth Prabhu. The movie switches back and forth between the past and the present as it tells the story of its primary protagonists. While Riteish and Jiya dominate the first half, Shravani, played by Genelia Deshmukh, is introduced, and her backstory is also covered in the second half. In comparison, the second half is more interesting than the first.
If we look carefully, Satya and Kabir Singh (played by Shahid Kapoor) are somewhat similar. The main distinction is that Kabir was an accomplished doctor and was not married, whereas Satya had no job experience and was married. We adored the movie's storyline and all of its protagonists. There were only a few instances throughout this 156-minute movie where you could skip them.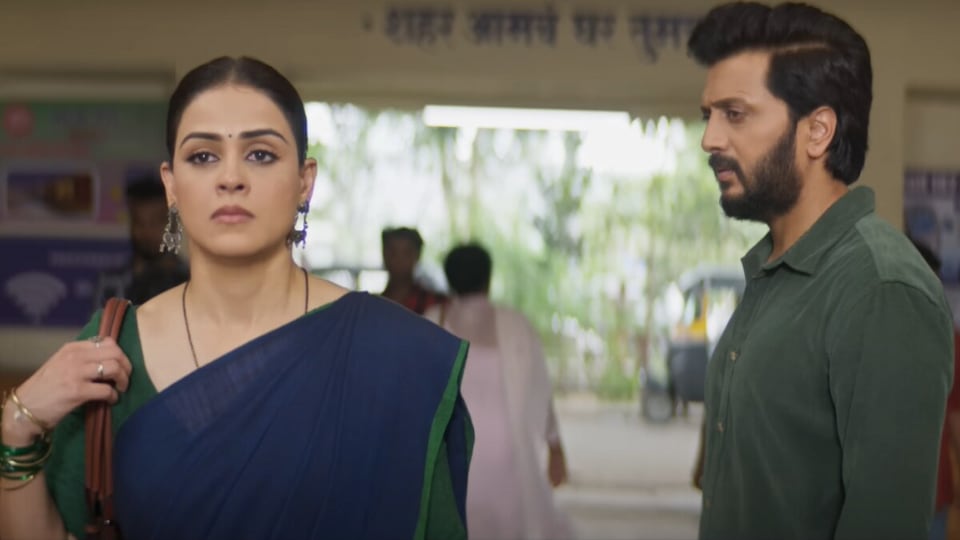 The star cast in Ved is diverse. Riteish portrays his protagonist's distress well, while Genelia's gaze and facial gestures convey a lot. Jiya Shankar, a fresh face, has charisma and is at ease in front of the lens, although her acting abilities need work, just like Genelia and Riteish's Marathi language skills. Ashok Saraf is in his stride when throwing one hilarious joke after another and convincingly portraying Riteish's father. Khushi Hajare and Shubhankar Tawde, a young actor, make the most of their on-screen time.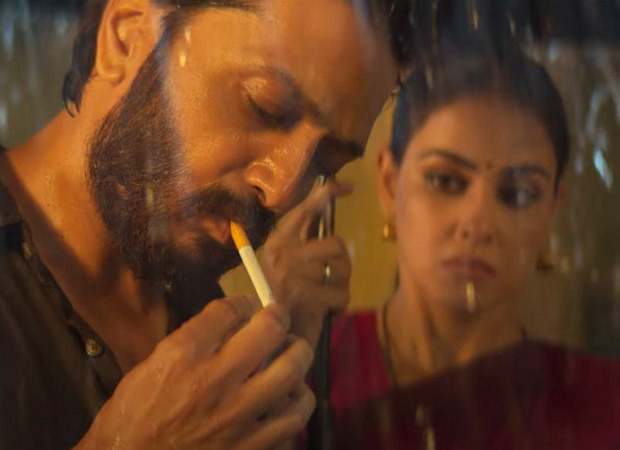 Verdict
But aside from these features, the movie only stands out as much as one would hope. Even if you are unfamiliar with Majili, the plot is obvious. The actors are praised more than a compelling plot is presented. Ved is the ideal holiday watch if you love Riteish or Genelia. But if you're a regular moviegoer hoping to see what all the fuss is about with Ved, you could feel a little letdown.
Official Trailer
Video Credit: https://www.youtube.com/@hotstarOfficial