The Weeknd ends here, Canadian singer reintroduces himself as Abel Tesfaye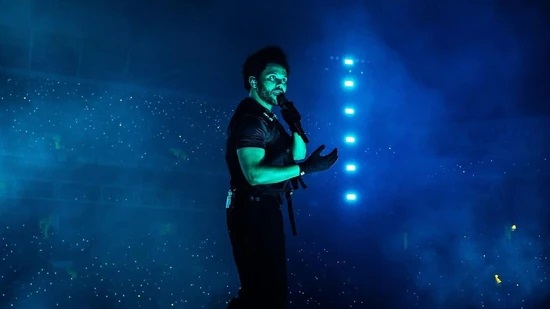 The Weeknd, Canadian pop sensation, shocked fans by going by Abel Tesfaye instead of his stage name.
In a surprising twist, Canadian singer The Weeknd has bid farewell to his stage name and has officially reintroduced himself as Abel Tesfaye. The name change, which was revealed recently, comes after Tesfaye had been hinting at shedding his persona as The Weeknd for quite some time.
Canadian singer is yet to address this change
While the talented artist has yet to publicly address the change, his actions and statements in recent months have spoken volumes. The Weeknd, known for his chart-topping hits like "Blinding Lights," carefully crafted his alter ego to connect with his fans over a decade ago. The name itself was inspired by a pivotal moment in his life when he left school one weekend and never returned.
But now, Tesfaye is ready to evolve, to transcend the persona that has defined him for so long. In an interview with W Magazine, he expressed his desire to "kill The Weeknd," indicating a cathartic path he is currently navigating. "I'm getting ready to close The Weeknd chapter," he shared, revealing that his upcoming album might serve as his final offering under that moniker.
Abel Tesfaye now seeks to explore new creative avenues
The decision to leave behind his stage name signifies a significant shift in Tesfaye's artistic journey. The Weeknd, with his dark and explicit brand of R&B, delving into themes of alienation, casual sex, and drug abuse, has become a symbol of self-loathing and introspection. Now, as Abel Tesfaye, he seeks to explore new creative avenues and redefine his musical identity.
Fans were quick to react to the news on social media, with mixed emotions prevailing. Some expressed nostalgia for the end of an era, comparing it to Miley Cyrus' transformation from Hannah Montana. Others eagerly anticipated the artistic growth and transformation that Tesfaye's new chapter will bring.
The singer is foraying into acting with HBO series "The Idol"
It's worth noting that this name change coincides with Tesfaye's foray into acting. He is set to star in the highly anticipated HBO series, "The Idol," alongside Lily-Rose Depp. The singer's involvement in the show was born from his own pitch, revealing a desire to push his creative boundaries even further.
Abel Tesfaye's decision to shed his stage name speaks volumes about his artistic integrity and his unwavering commitment to growth. As he embarks on this new chapter, fans around the world eagerly await his next musical endeavors. Will his sound and style undergo a complete transformation, or will we witness an evolution of the same unparalleled talent that has captivated audiences for years? Only time will tell.
Disclaimer: Except the headline and synopsis, this story has been taken from the HT News Service