Vicky and Kiara conjure the memories of 90s comedies, capturing the essence of their wacky humour and quirkiness, from their energising dance to the contagious beats of "Pappi Jhappi" to their matching wardrobe.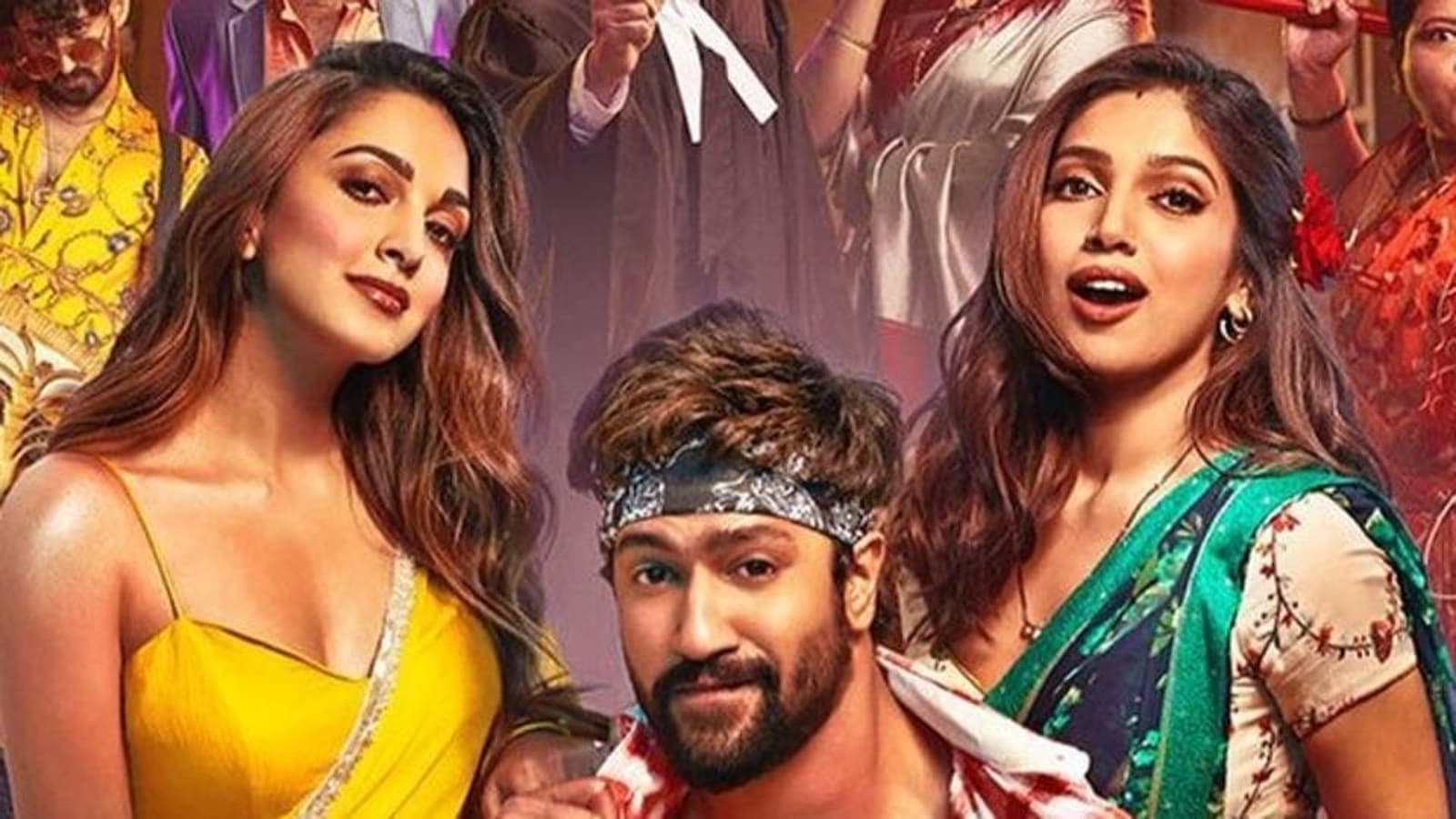 Synopsis
Vicky Kaushal's character, Govinda Waghmare, a struggling choreographer, gets caught up in an upsetting circumstance. His relationship with dancer Suku (played by Kiara Advani) is more important to him than his marriage to Gauri (portrayed by Bhumi Pednekar), who constantly dominates and belittles him. However, things get much worse for him when Gauri is found murdered, and Govinda is named the prime suspect in the following chain of events.
Review
Vicky Kaushal, who has made a name for himself in compelling and endearing parts, makes an interesting turn in this movie. He offers a performance that genuinely captures the spirit of a native Mumbaikar by shedding his good-boy demeanour. Kaushal brilliantly catches the essence of the city's vernacular with a raw and genuine depiction, displaying his range as an actor. Although he doesn't let us down, we might have expected a performer with Govinda's vivid and vivacious style from the 1990s to have given the character a little more flair. However, Kaushal's performance continues to be exceptional, demonstrating his skill as a gifted actor.
Is Govinda Naam Mera the only production in Mumbai that is this busy? With its quick pacing and sporadic humour, this movie makes a concerted effort to make comedy out of manufactured mayhem. Khaitan's screenplay covers a number of Mumbai-related clichés, such as the distinctive local dialect, the chase of expensive real estate, crippling debt, drugs, dishonest police officers, Marathi-speaking fixers, and even a sassy maid. The absence of a Dawood Ibrahim-style gangster is the only thing.
The 131-minute film's casual acceptance of immorality in the face of murder best reflects Mumbai's character. One passage in particular stands out because it refers to "Ma-Ka-Bo," the northern suburbs of Malad, Kandivali, and Borivali, where the protagonist, who works as a builder, has amassed wealth by replicating the real-life counterparts in the city.
Khaitan demonstrates his skill for context-specific humour creation and for having faith in his actors. He expertly creates Govinda's persona in the movie, continuously getting into problems to the point where his maid has more power than him. Now when it appears like everything he touches is working against him, he needs to figure out how to save himself. It's natural to start laughing when he succeeds at last. The film reaches a balance by presenting absurd scenarios and organising them in the proper order to generate sincere laughter.
Because Govinda Naam Mera completely embraces foolishness, it is challenging to fault it for lacking coherence and rationality. The film's unreserved focus on humour comes at the expense of a convoluted plot. Even the supposed sombre times rapidly change into ferocious catharsis explosions. The actors in the movie deserve respect for surviving this emotional rollercoaster without turning into over-the-top caricatures. They keep the movie lively and engaging throughout, thanks to their excitement and energy in their parts.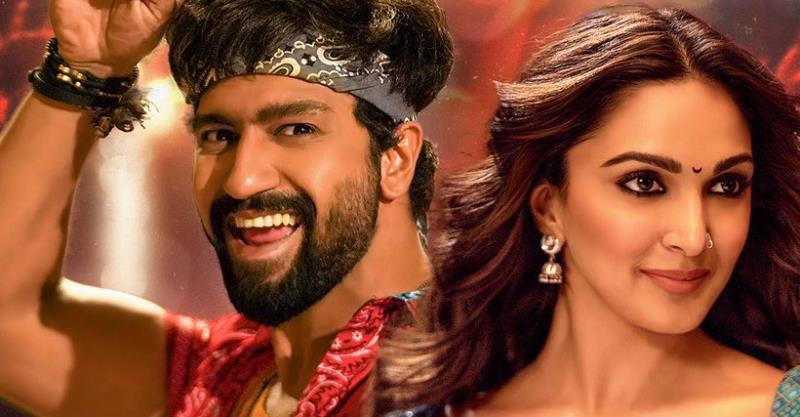 One is unable to determine if Govinda Naam Mera, similar to Lootcase, would have flourished in a theatrical setting, utilising the group energy and laughter of an actual audience. The movie's unreserved devotion to humour and reluctance to take itself too seriously create an atmosphere of lighthearted enjoyment. While it may not offer meaningful storytelling or deep insights, it successfully provides a raucous and entertaining experience. Indulging in its own brand of anarchy, Govinda Naam Mera offers viewers a break from the difficulties of reality and encourages them to embrace the pure joy of laughter.
Verdict
Govinda Naam Mera is a frenetic and entertaining movie that captures Govinda's own life's energy. The final 30 minutes of the film are highly entertaining and guaranteed to make spectators chuckle. Vicky Kaushal's hilarious performance and amazing dancing abilities sharply contrast his often intense and tragic roles, demonstrating his acting range. Vicky's foray into comedy is a welcome break after a seven-year absence and enhances the movie's charm.
Official Trailer